Recruitment Coordinator Job Description Template
Recruitment Coordinator Job Description Template
A Recruiting Coordinator job description template serves the purpose of providing a standardized and clear outline of the roles, responsibilities, and qualifications expected of individuals in the Recruiting Coordinator role within an organization.
What is a Recruiting Coordinator?
A Recruiting Coordinator is an entry-level position within a human resources or talent acquisition team. Their primary responsibility is to support the recruitment process by assisting recruiters and hiring managers with various administrative tasks. This may include scheduling interviews, coordinating candidate communication, posting job listings, maintaining applicant tracking systems, and ensuring a smooth and organized recruitment process.
Job Brief
We are looking for a dynamic, energetic, and organized recruitment coordinator who can address our recruitment needs. For this role, we are seeking highly talented candidates who will help streamline our recruitment process and also be pivotal in creating strong relationships with prospective candidates. Our recruitment coordinators also act as our brand representatives while seeking admissions from various colleges and universities.
About The Role
As a Recruitment Coordinator, you will be reporting to the Recruitment Manager and will need to understand our hiring requirements by working closely with key business partners within the organization. You will be required to drive the hiring process i.e evaluating resumes, scheduling and conducting interviews, making informed decisions, and giving quality feedback. All this, with strict adherence to timelines.
You should be able to create a reputable experience for our candidates. You will be managing the paperwork required for the hiring process.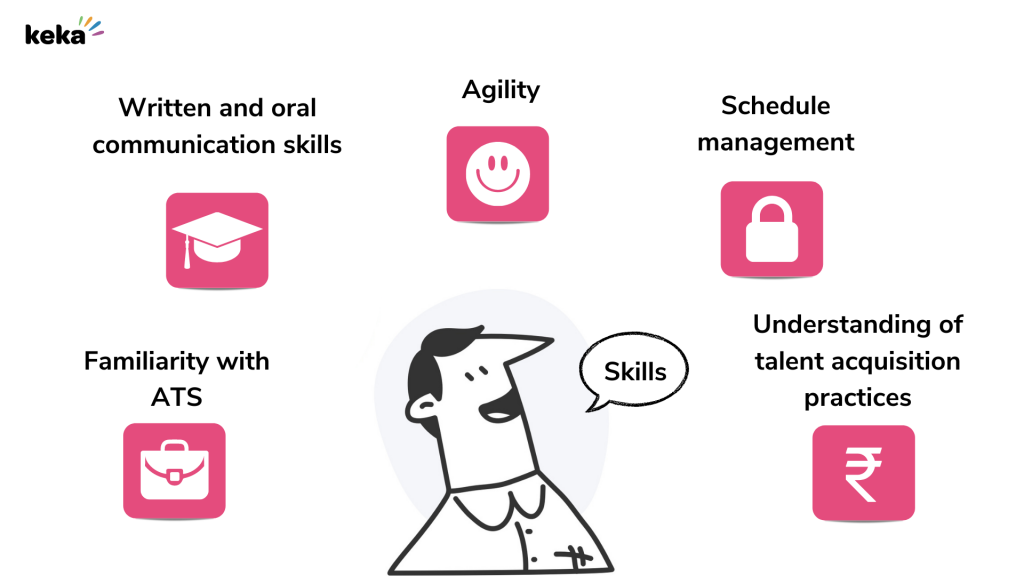 Responsibilities
Set the hiring strategy along with your teammates, ensuring we hire the best candidates.
Discover the talent gaps we have and talk to the responsible hiring manager for requirements.
Ensure our social media is updated with job posts when we are actively hiring.
Master our ATS and keep candidate records up to date.
 Write job descriptions that are accurate, yet dynamic.
Ensure our presence on the job portals of all identified colleges and universities.
Shortlist candidates and liaise with hiring managers to check candidacy quality.
Deploy Boolean search techniques to actively source candidates in the market.
Screen and conduct calls with potential hires on skype/over the phone.
Prepare paperwork in line with legislation requirements.
Requirements
Bachelor's Degree in BA/BS with 1+ years of relevant experience in supporting the hiring (talent acquisition) team in various recruitment and administrative tasks.
In-depth understanding of HR and Talent acquisition practices including the ATS.
Exceptional written and oral communication skills.
A great time manager, calendars should be your friend.
Ability to multitask, take initiative and work independently.
Related Interview Questions