Payroll Software
Indian Payroll is complex. Software doesn't have to be!
Keka payroll software revolutionized the Indian payroll industry. We re-imagined and set a benchmark on how an enterprise payroll management system could be simplified.
Get Started
Get Started
No more month-end mayhems with Keka payroll software
Your HR and finance teams can make salary and payroll changes throughout the month and don't have to pile up their work till month end!
Extensible rules
Configurable rules based Salary components
Keka brought in a design revolution in the online payroll management system market and has shown how easy entire payroll process can be made and yet completely configurable. The range based salary structure simplifies the automation process for any size of the organization.
HR payroll software made simple
Revising salary doesn't require payroll knowledge
Keka is the only HRMS payroll management system in the industry that facilitates easy participation of non-finance roles such as HR members in salary operations. Revising and planning a compensation plan requires no prior payroll knowledge in Keka. Yet it puts you in complete control of statutory compliance.
Payroll Software
You'll fall in
with...
Preview Payroll
Preview payroll before finalizing and releasing
You can run a preview of the payroll period any number of times and review every aspect of the payroll before finalizing. The intuitive interface in Keka online payroll software allows you to easily compare changes from the previous pay period and identify changes at a micro-level.
Release Payslips
Payslips on SMS, email or mobile app or bulk print
Keka Employee payroll management system allows you to release payslips in various formats for your employees. You can release them digitally on their mobile app, email, or SMS. In case you prefer a paper approach, bulk print them and post them too.
Guided Payroll Process
Easy payroll processing with guided wizards
Keka payroll guides you with every aspect of payroll processing and recommends all possible actions, so you don't have to sweat.
Leave, attendance & overtime deductions / payments
Review and finalize all unpaid leaves and attendance deductions and make adjustments as needed.
Newly joined employees and exited employee payments
Keka automatically keeps track of new joining and exiting employees for the month so you can review and settle payments.
Salary revisions and scheduled performance bonuses
Any revisions since last payroll run (even backdated ones) and pending bonus payments can be tracked every month.
Expenses and other ad hoc payments
Keep track of all reimbursements and pay or hold the payments for next month.
Arrear calculations and other dues
Keka keeps track of all arrears that arise from salary changes or other adjustments. Shows any pending dues too.
Review and compare salaries from previous months
Detailed line item level break up comparison of salaries, so you can track little details that vary from the past payroll run.
Automation
Unified payroll and time tracking software
Keka HR and payroll software is tightly integrated with our time tracking products. You can easily track leaves, attendance of employees and have the calculations done automatically with zero manual effort. You can even reverse your leave and attendance entries and pay arrears!
Expense Management
Expense management integrated with Payroll
Pay employee expenses along with Payroll and simplify your expense management operations. Keka lets you configure an approval workflow for expenses and schedule expense reimbursements across multiple payroll periods.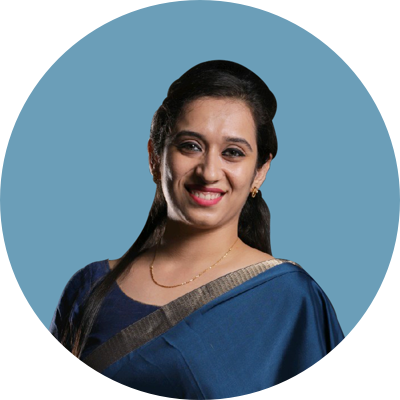 We have been using Keka payroll for the past 4 years and never once we saw a bug or wrong calculation. Your team is awesome!
Ruchika Motwani
HR Manager
We have been using Keka payroll for the past 4 years and never once we saw a bug or wrong calculation. Your team is awesome!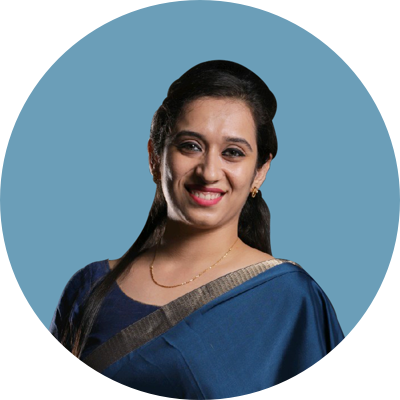 Ruchika Motwani
HR Manager
Accounting Integration
Integrate with Accounting software: Quickbooks, Tally
Keka payroll system allows you to create journal voucher entries in your accounting system for various configurable salary components. You can group these entries based on location or department too. In addition, Keka also provides MS Excel and CSV downloads that can be imported to other financial software such as Oracle Netsuite etc.
Payroll Analytics
Rich analytics on budgeting and compensation
Track your payroll data, employees and all associated payroll management cost elements in one consolidated and consistent reporting model. Analyze and benchmark your data to really understand your workforce cost, drill into local and identify outliers and patterns quickly.
Frequently asked questions
What is Payroll Software?
Payroll is basically the process of disbursing salary to the employees of the organization by taking into account various entities such as attendance, leaves, working hours and so on. Keka's payroll management software enables you swiftly manage your payroll along with the seamless integration with leave and attendance that effortlessly calculates the salaries every month for your workforce.
How much does Keka Payroll cost?
Keka basically offers three packages for subscription with various add-on features in each of them. The pricing page on the website will give you a complete picture of the costs with respect to the features you would like to opt for.
How does a Payroll Management System work?
Payroll Management System works on these basic principles.
Gather employee information using biometrics.
Maintain employee records and data.
Establish the payroll processes.
Deliver employee pay to the bank.
Generate the pay slips.
Collect the statistics.
All of these details assist the business in processing payments or transferring the salaries to the employees. Payroll system software makes business processes simple and easy.
What are the steps of Payroll?
There are three major stages and eight steps for processing payroll. They are Pre-Payroll activities, Actual payroll process, and post-payroll process.
Pre-Payroll activities:

Defining payroll policy
Gathering inputs
Input validation

Actual payroll process:

Payroll calculation

Post-payroll process:

Statutory compliance
Payroll accounting
Payout
Reporting
What is the main purpose of payroll management software?
The main purpose of payroll management software is to automate and manage payroll effectively and efficiently. It includes automatic calculation of deductions for withholdings, such as taxes, retirement, and insurance, then processes payroll. It identifies errors easily while keeping the information organized and automating mundane tasks. As a result, it simplifies the payroll process and saves time and effort significantly. This allows the HRs to focus on becoming strategic HR.
Do SMEs need HR and Payroll Software?
The fastest-growing businesses are small and medium-sized enterprises (SMEs). They must work very hard daily to establish their market reputation. If they deal with internal HR or payroll issues, they are most likely to waste time. Employing HR and payroll software will improve the production and efficiency of their operations.
What are the features of Payroll Processing Software?
Features of Payroll Processing Software are:
Employee Self-Service
Payroll processing and management
Direct Deposit
High-level of security
Compliance Management
Reporting
Tax Filing Service
Compensation Management
What are the benefits of Payroll Management Software?
Payroll management software helps streamline and simplify payroll processes for the organization. Right from easy salary disbursal and hassle-free calculations to seamlessly ensuring tax and compliance management, payroll software has several key benefits. A few of them are listed below:
Security
Compliance
Transparency
Time-saver
Ability to manage payroll across multiple countries
Reduces errors
Reliability
What are the types of Payroll?
There are four types of payrolls. The critical distinction is in how they are installed and handled, so they need to be evaluated and pick the one that suits the best for your organization.
In-House Payroll: It is an approach that a business can implement with less staff.
Bookkeepers/CPA managed payroll: This might be outsourced to a bookkeeper if specialized expertise is lacking. Bookkeepers and Certified Public Accountants (CPAs) are hired to manage the payroll process.
Agency managed payroll: A payroll service company can be hired whose responsibility is to process payroll for the entire organization.
Software managed payroll: Although these are not extensively used, software-managed payroll is progressively gaining ground. Managing payroll using a wide range of online software and services without enduring the time-consuming process of performing any calculations.
How to select the best Payroll Software Solution in India?
Choosing the right and best payroll software is an important investment, no matter the size of the organization. The vital features to consider when buying payroll software are:
Leave and attendance
Payroll reports
Employee self-service portal
Online salary payments
Customizable salary components
Statutory compliance
Security features
User-experience
Accessibility
Cloud Security
What are the benefits of using ESS with Payroll System?
ESS (Employee Self Service) with payroll system offers certain advantages to employees and employers that streamline some of the most fundamental and time-consuming HR processes. It can save time and money by allowing the employees to handle responsibilities linked to their professional growth that the HR department would often handle. This leads to increased job satisfaction. In addition, the user-friendly interface fosters productivity and helps employees' goals align with the business objectives.
How is Keka Payroll different from the other Payroll Software?
Keka is a one-stop solution for all HR concerns. Keka's cloud-based payroll management system enables organizations not only a smooth migration but also easy integration with attendance and leave so as to ensure proper calculation of payroll and taxes