Are you someone who waits for the entire year to conduct performance reviews? 
If yes, then this strategy might be disastrous for your performance management plans in the future. Employees can leave anytime, and you don't come across poorly performing employees only a month before the annual performance review. What about the previous 11 months? 
Think of the damage that can be caused to a business if managers don't regularly sit with their team members and remove the roadblocks to align better goals. 
The answer is Quarterly Reviews. By reviewing every 90 days, you can review your existing goals and make a concrete plan to achieve them. Yes, not all organizations shy away from conducting performance reviews. But they lack bandwidth when it comes to managers and HR.  
One person cannot manage reviews for hundreds of people. Manually, even managing 50 is difficult. However, Keka's new performance management system is agile, quick, and built to manage thousands of reviews at a time. Backed with a powerful analytics mechanism, this PMS will save hours that you previously spent on managing reviews. 
Here's a list of functionalities you'll find on Keka's new quarterly reviews: 
Initiate Review
Add employees to review cycles and directly initiate reviews from the system. Create separate Review Groups.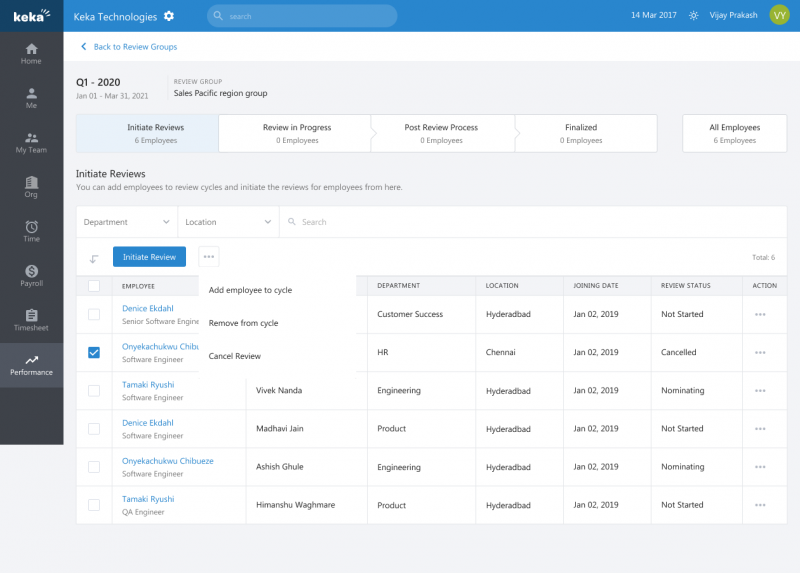 Add Details
Add details for the new review group. Details such as: 
Define who can manage the group.

 

Name of the group.

 

Timelines for the review cycles.

 

And more…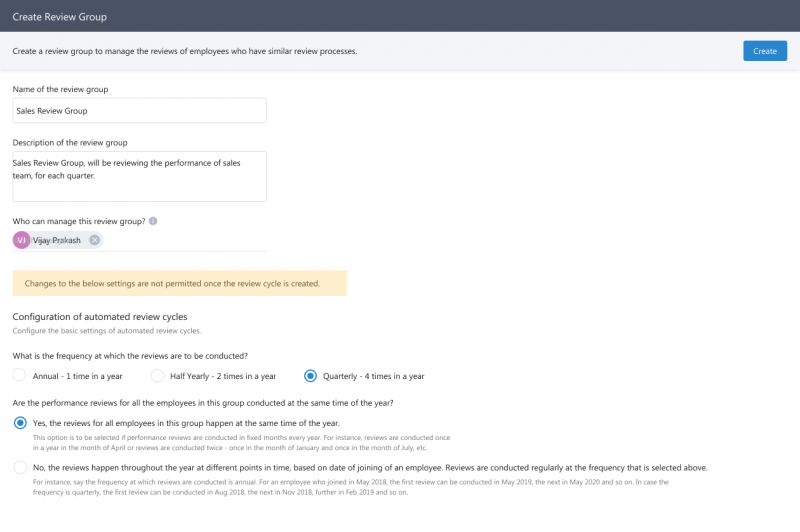 Review Progress
Now that the review for a certain group of employees is in progress, check the details and nominate reviewers accordingly.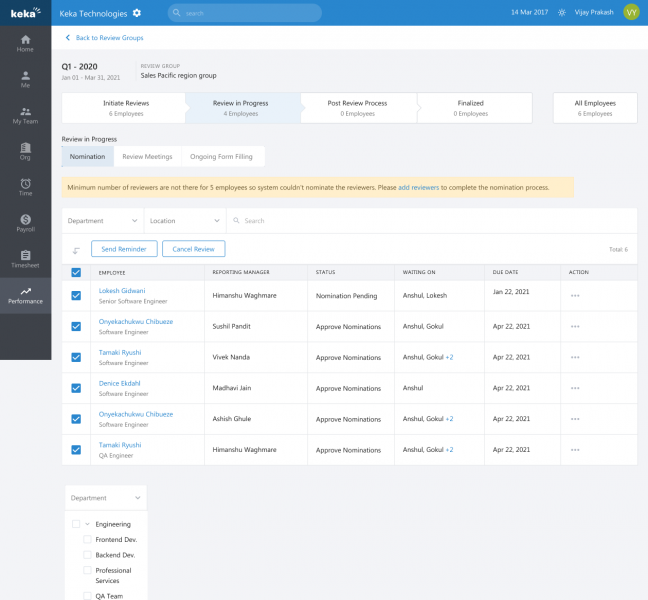 Send Reminders
In case employees forget about the review process, automated reminders are sent to them so the review process is completed on time. 
Nominate Reviewers (Peers)
Add direct stakeholders (peers) as reviewers for required individuals in the review process.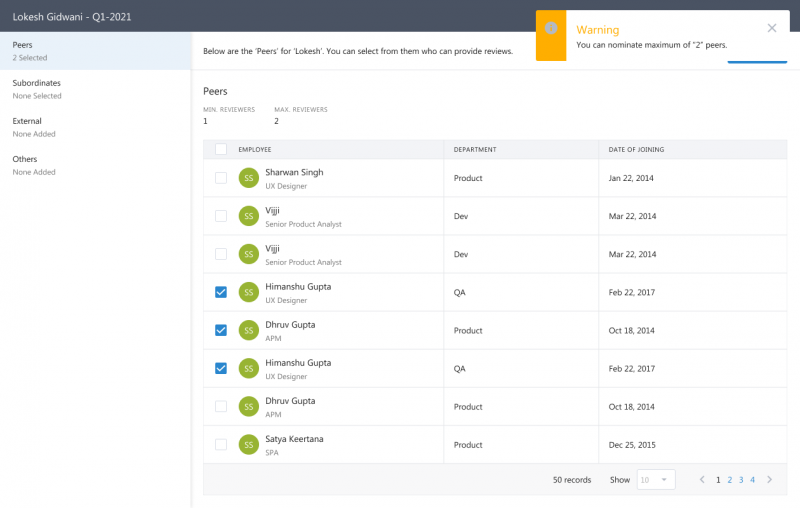 Nominate Reviewers (External)
Submit the names of stakeholders from other teams as reviewers for required individuals in the review process. These can be employees who have collaborated with the said individual for certain projects or tasks.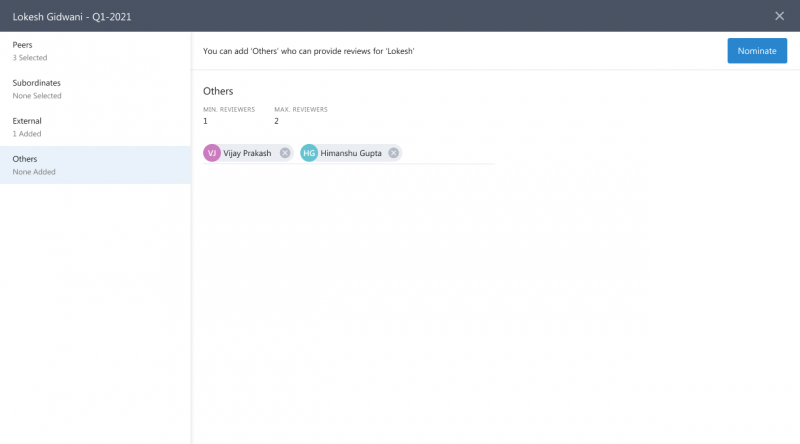 Nominate Reviewers (Others)
Nominate any other stakeholders that are needed for the review process.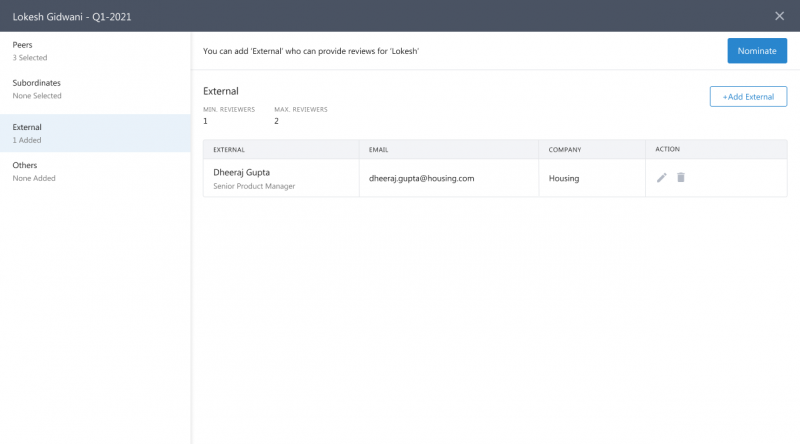 Finish the Review Process
Wait for the reviews to happen. Once this process is done, it's time to evaluate the proceedings. Some employees might choose to accept the feedback given to them.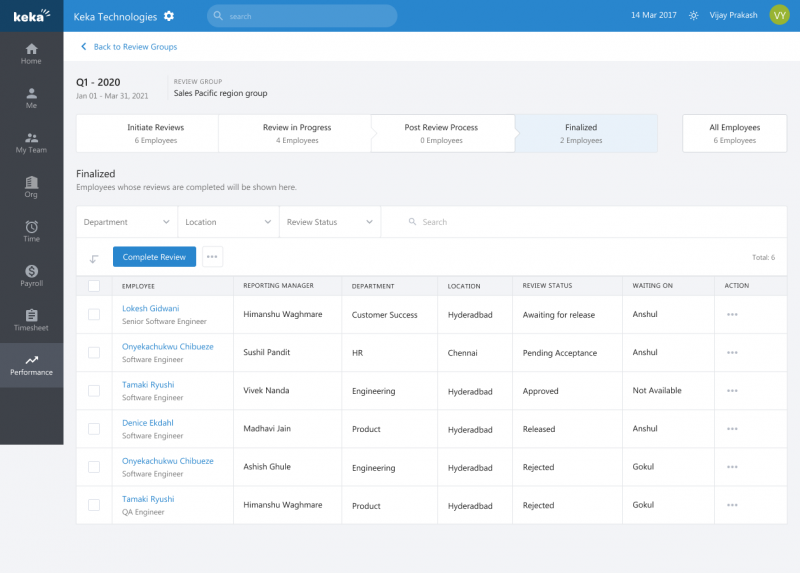 Take Action (1:1 Meeting)
Schedule a One-on-One conversation with the respective employee to discuss more on the feedback they received and why they don't agree with it.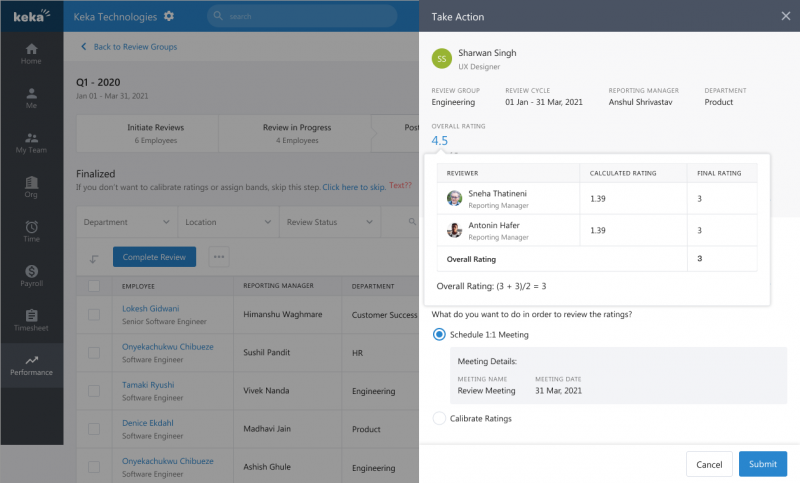 Take Action (Calibrate Ratings)
Calibrate ratings for particular employees whenever needed.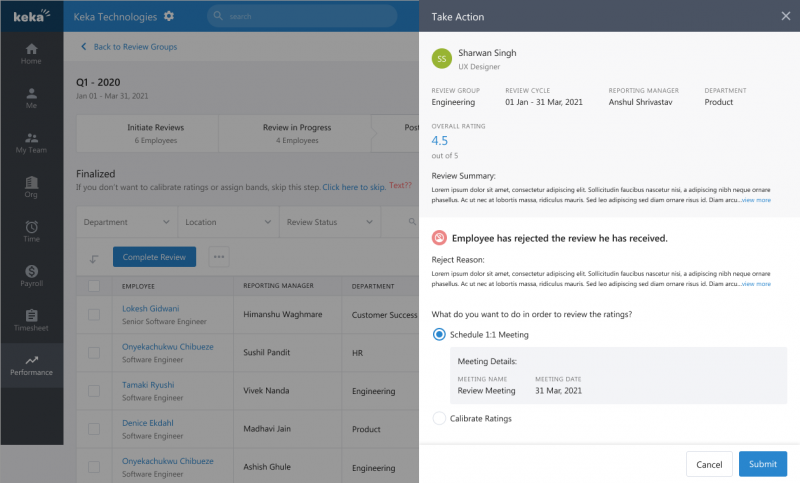 Analytical View
Reports show the rating range and the current status of employees in that range. Below, you can see a list of top performers from different review groups. If you want, you can even send direct praise to these employees.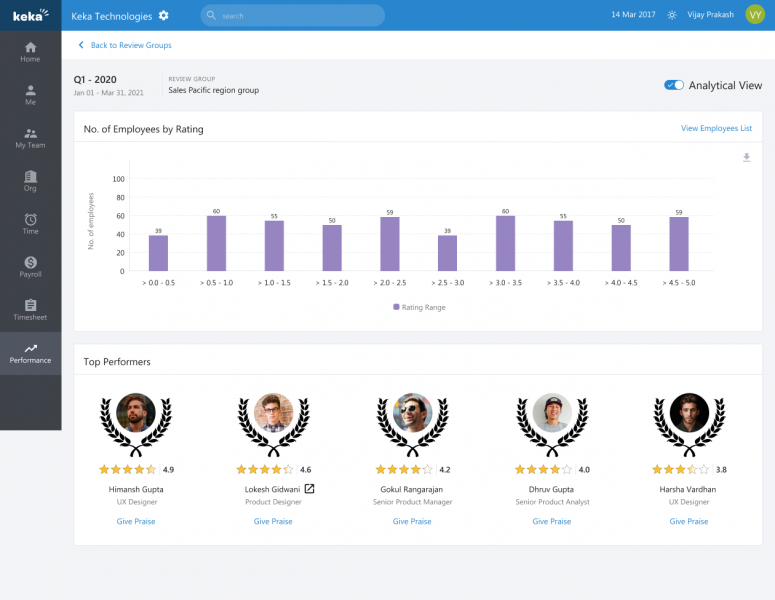 Employee List
This list provides a holistic view of employees in a group and their performance ratings.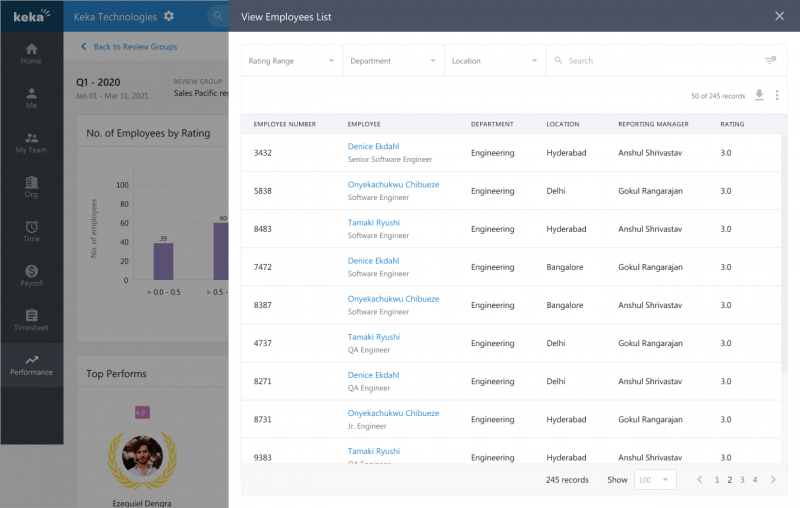 To end… 
Quarterly Reviews are a time to focus on your employees and discuss the roadblocks. Review does not replace continuous feedback for informal check-ins. These are separate functionalities and are accordingly provided by Keka.   
Keka's Quarterly reviews will help you improve the performance of your employees through an accurate and real-time view of their performance.