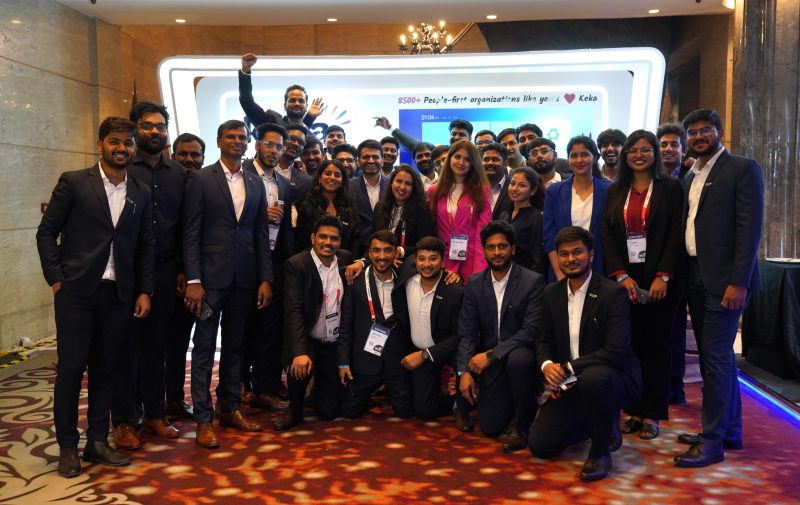 Keka HR joined forces with People Matters to present the latest edition of Tech HR, Asia's preeminent HR expo. This landmark event unfolded at the opulent Leela Ambience in Gurugram on the 3rd and 4th of August 2023. It was a gathering of HR visionaries, leaders, and delegates aimed at delving into the breakthroughs, innovations and trends in HR.  
The two-day event served as a platform for HR professionals, leaders and industry experts to share their innovative ideas, discuss the trends in the field and expand their network by building lasting relationships with similar-minded individuals. 
Keka stole the show through its innovative experience centers, a book vault and a highly energetic team who assisted attendees in experiencing its AI-driven HRMS.  
Visionary business leaders and HR experts such as Dave Ulrich and Ankur Warikoo interacted with team Keka and lauded their efforts in empowering HRs and leading the way in making the function more strategic.  
Vijay Yalamanchili: Navigating HR Tech for Startups
A dialogue between Vijay Yalamanchili, the visionary founder and CEO of Keka HR and Esther Martinez, the CEO of People Matters, marked the event's inauguration. 
Vijay shed light on the dynamic nature of Indian startups and the advantage of integrating HRMS tools in their initial phase. He also addressed the technological aversion that haunts the SME sector. He stressed on the symbiotic relationship between AI and independent thinking, as they are in a better position to leverage AI for streamlining daily operations. 
During the Q&A session, he responded to concerns surrounding the preservation of human empathy in the fast-evolving era of AI workspaces. He emphasized that business leaders should accelerate this by nurturing positive client and customer relations. 
Concluding the session, Vijay remarked, "While transitioning from bootstrapped business to investor support, it's essential to seek mentorship from seasoned mentors who had navigated similar crossroads to ease the drastic shift." 
Dr. Tomas Chamorro: AI's Transformative Tapestry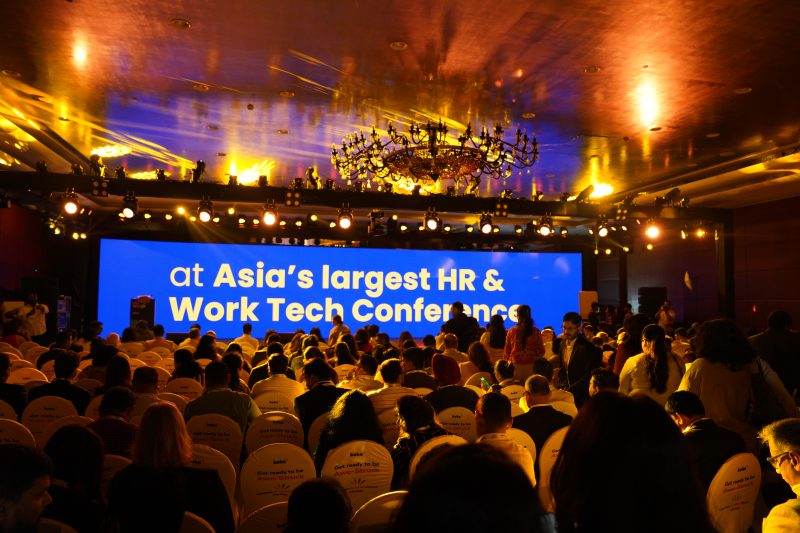 The keynote address by renowned author Dr. Tomas Chamorro was a highlight of the event. He shared his thoughts on the transformative potency of AI in the professional landscape. He urged everyone to adopt a balanced approach, highlighting that while AI may displace certain roles, it simultaneously brings a new set of skills and competencies that can redefine the employment paradigm. 
He championed the "Radical Nuance Model", stating, "Individuals should cultivate qualities like empathy, creative thinking, and high emotional quotient, which AI cannot possibly replicate. Professionals must also integrate their capability with AI to amplify the work quality and reduce time." 
Ankur Warikoo: Nurturing Fearless Leadership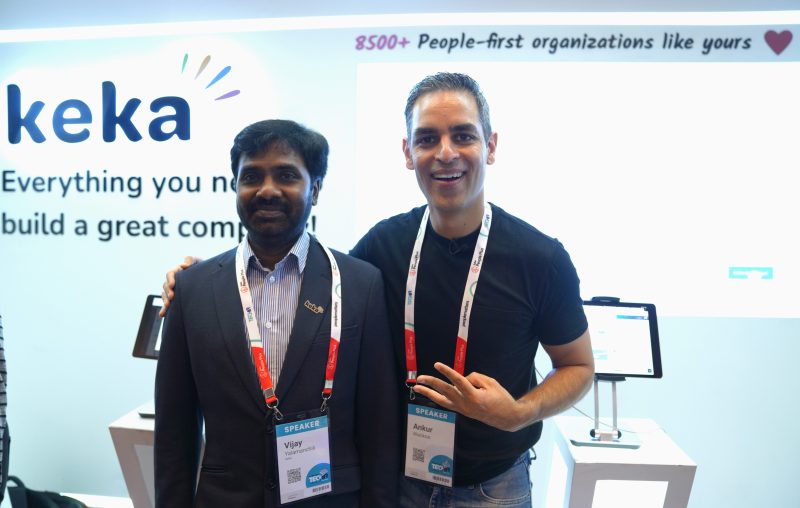 Entrepreneur Ankur Warikoo's discourse on "Fearless Leadership" illuminated top management's crucial role in bridging the gap between organizational aspirations and individual goals. His message of building teams with fearless employees unafraid to voice their opinions or point out the mistakes in the process resonated across the audience.  
He ended the session by urging leaders of large organizations to mentor smaller enterprises that help foster an ecosystem of collective growth. "It's about building a positive-sum atmosphere, where success doesn't come at the cost of other's failures.", concluded Ankur. 
Dave Ulrich: Shaping the Future of HR Function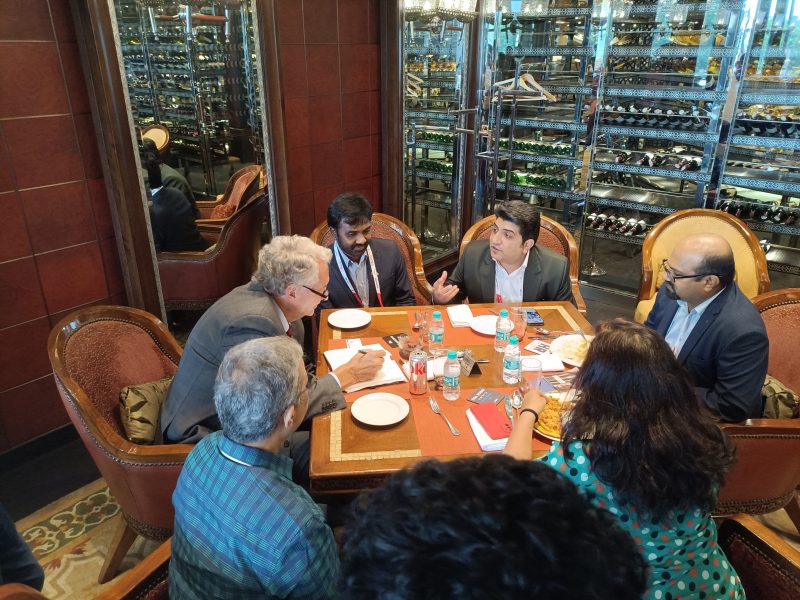 Dave Ulrich, known as the "Father of Modern HR", graced the event with his seasoned words of wisdom. He underscored the HRs role in value creation and driving it across internal and external stakeholders. He voiced, "HRs must continually evolve and shape itself into a dynamic function that consistently augments shareholder value and amplifies organizational success." 
Mr. Ulrich also held one-on-one sessions with speakers and several attendees, answering their questions and sharing his wisdom with them. 
Dr. Shashi Tharoor: Navigating AI's Impact on the Indian Workforce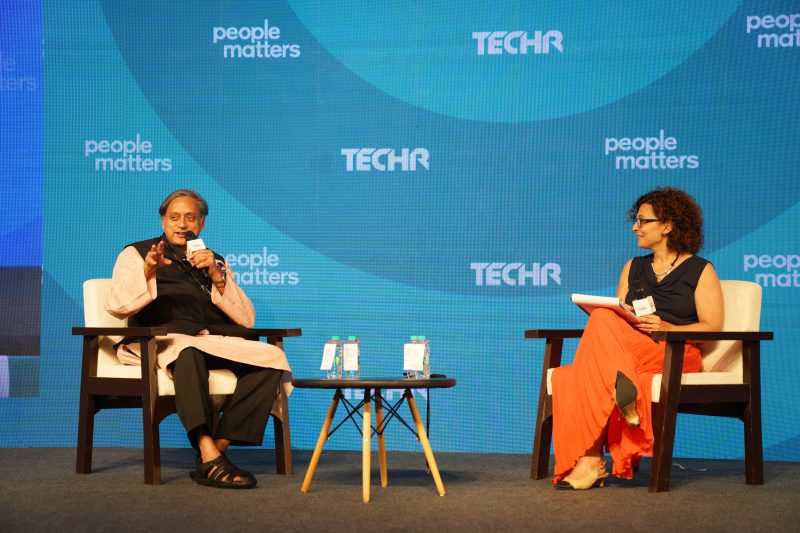 Dr. Shashi Tharoor's commentary on the changing narrative of the Indian job market offered a sneak into the future of AI-driven transformation. He forecasted AI would lead to the creation of 30% of new and undefined job roles, defining which seem like a distant dream at present. He also focused on harnessing AI to streamline traditional processes, nurturing progress across multiple fronts. 
Tharoor stated, "Indian businesses should fortify building profitability as the cornerstone. Create a harmonious business environment by merging it with responsibility towards people and the planet." In addition, he urged leaders to confront challenges like brain drain and AI adoption phobias head-on by embracing AI's potential and welcoming intellects willing to contribute to the country's progress. 
Keka' Innovative Showcase: Transformative Experiences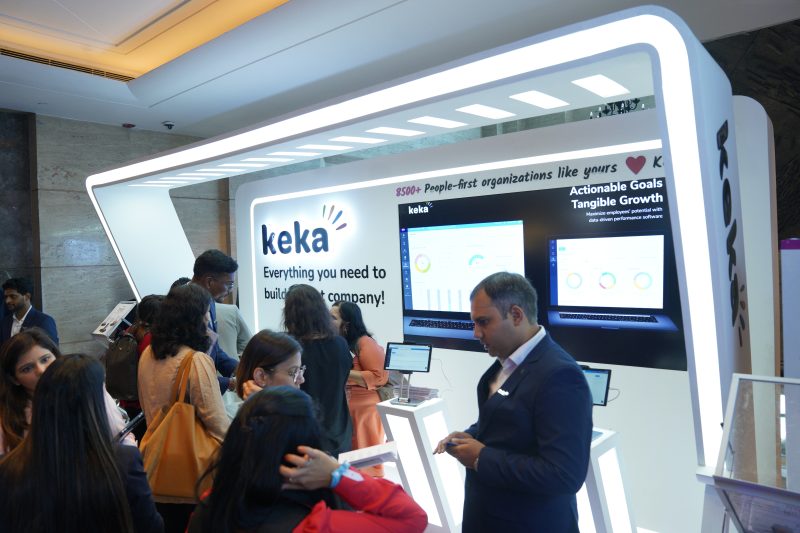 Tech HR 2023 wasn't limited to dialogues alone; it fortified its presence through interactive booths that showcasing innovation.  
The key highlights were: 
HR Book Vault: Keka's unique initiative gamified knowledge acquisition. Attendees were aiming for the book of their choice with darts. This experience gathered immense praise as 400+ books were distributed during the first few hours, and 1600+ books were distributed in the entire two-day event.
The CHRO's Dashboard: Attendees gained real-time control over Keka's dashboard and modules, immersing themselves in the analytics that Keka empowers HRs with.
Keka's Experience Centre: This booth showcased an AI-enabled HRMS system, where attendees explored advanced features like voice-activated leave applications and instant job description generation.
Keka's Central Space:

Keka's Cloud HR Advisors interacted with the attendees, offering demos of Keka's platform with features like ATS, Performance, and Payroll solutions.

 
A Resounding Success: Culmination of Vision and Effort
Presented and co-organized by Keka along with People Matters, Tech HR 2023 stood as a testament to the interplay of technology and human resources, amplifying the potential of collaboration between these spheres. The confluence of insightful discussions, groundbreaking concepts, and tangible experiences underscored the event's spirit, resulting from months of dedication and tireless efforts, culminating in a resounding success. As the curtains fell on this remarkable event, it marked a promise of a new realm – where technology and humanity join hands to redefine the HR landscape.