For any business to outdo themselves, it requires a more profound look within.  
Because even though a business outdid its competitors, there could still be something it can improvise and leverage. One crucial facet where attention is required is recruitment. It is the starting point of the race to success for a business and the employee. Everything feels alright over the surface, but you might discover gaps when you go underneath, which can be turned into possibilities of hiring success.  
But how can a business identify such areas of action?  
Reports and analytics are the wingmen that help leaders, managers and recruiters in making data-backed decisions. Every business needs to have a system to learn the health of hiring strategies and job posting performance. To ensure you're going on the right track, Keka is here to help.  
Jobs dashboard
Apart from presenting the information of what jobs are currently alive or archived, Keka Hire allows managers to grab the sense of how each job is performing or had performed. HR Managers can quickly understand the visual progress of all the jobs and realize what needs attention. To view deeper details, they can click on the job and find out how each process is advancing.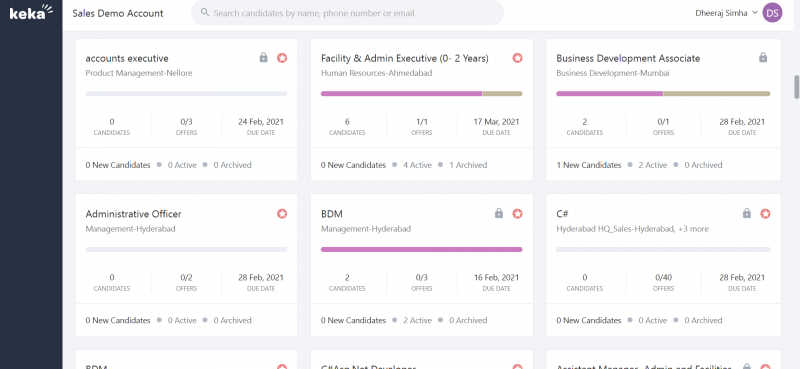 Recruiters can choose from different types of jobs available such as active, archived, and jobs they're involved in and view their progress.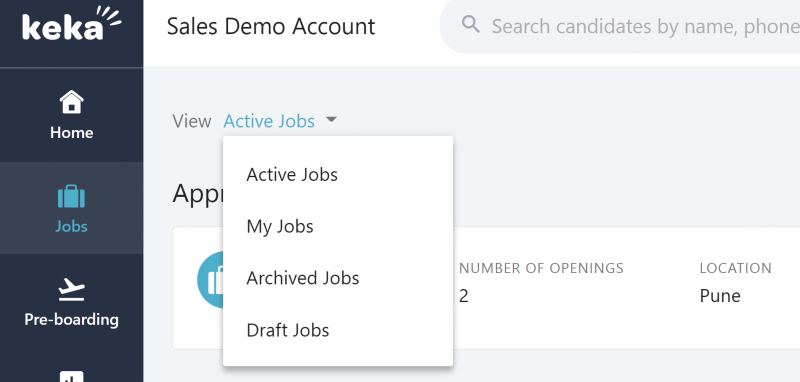 Job analytics come in handy when HR managers want to audit hiring processes. With data available, it is easy to figure out where the gaps are, and appropriate action can be taken to improve them.  
End to end reports
While the ongoing hiring processes are tracked, and data is compiled, it is also essential to have detailed reports to communicate the information to management. Reports in different hiring areas back HR manager's and recruiter's progress and projections during conversations with management. Keka helps HR become a business partner to align their goals with businesses and contribute to growth.  
CEOs, CHROs and other executives can view reports to understand summarized information and look towards enhancing existing processes and changing business strategies which bring drastic improvement in business performance and progress. This way Keka sets the context and bridges the gap between recruitment teams and management.  
Keka Hire constitutes two perspectives in reports. One of which explains information related to jobs, and the other deals with how things are going on the candidate-side.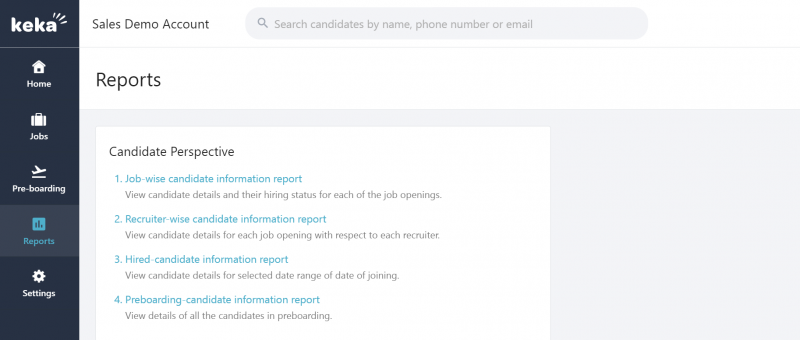 Any of the reports can be run by clicking on the required report, choosing the appropriate attributes, and hitting Run.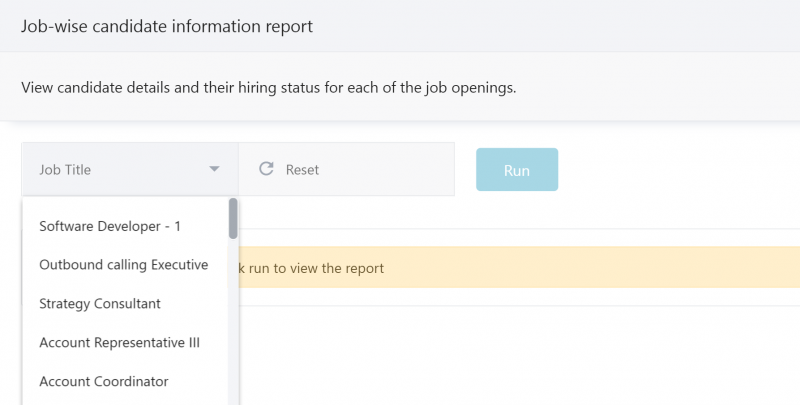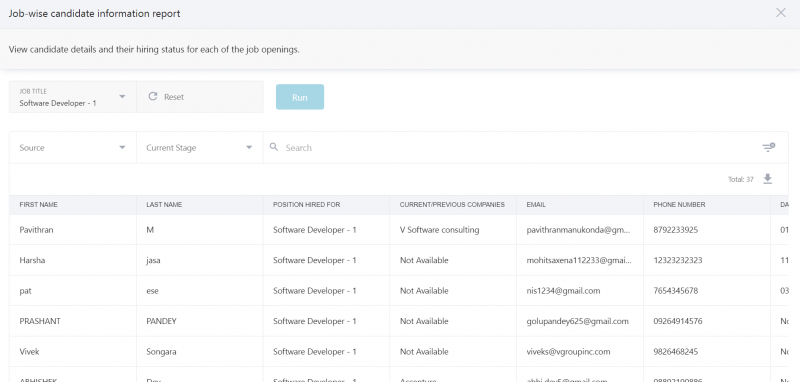 These detailed reports can also be exported as excel files to share with team members and management.  
G
et broad view of jobs
Job summary helps executives and management to get a greater sense of how each job post is performing. Visual representation makes it easier to understand how each stage in hiring funnel is functioning and further aids in strategizing to optimize it to the best.  
Through this dashboard one can view essential details of hiring and recruitment such as open and closed positions, number of candidates sourced, channels used, job information and description, interview scheduled and other vital data. Recruiter performance can also be acknowledged which gives the idea about number of candidates handled by each recruiter during certain timeframes.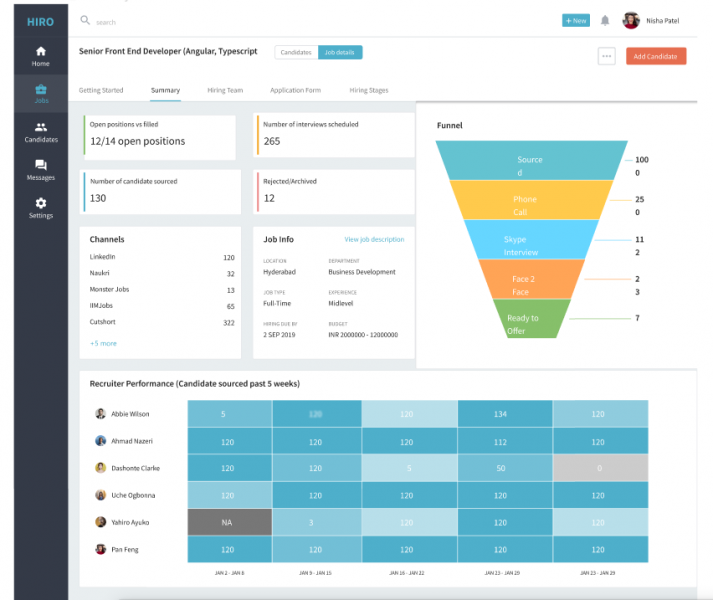 Companies like yours need a competitive advantage to march forward, and Keka helps you get that from within. Keka Hire stands out from other platforms by enabling internal teams to communicate and collaborate to make the hiring process smooth and successful. Sounds interesting? Take a tour of Keka Hire today.