Human Resources Head/Director Job Description Template
Human Resources Head/Director Job Description Template
Summary:
We are looking to hire a human resources head who will lead our human resources team and ensure that all human resources-related activities are carried out smoothly and effectively. As an HR Head, you will work closely with the senior management to develop policies and strategies related to human resources. You will also need to ensure the successful implementation of the policies and strategies throughout the organization. You will be responsible to ensure that all HR needs of the company are aligned with the company's objectives.
You must have deep knowledge of HR-related market trends and laws. You should advise the board and senior management on all related subjects. You should display strong leadership qualities on a number of fronts, including demonstrating a high level of professional ethics, nurturing team talent, and championing our corporate initiatives.
Location:_____
Pay:______
Work Hours:______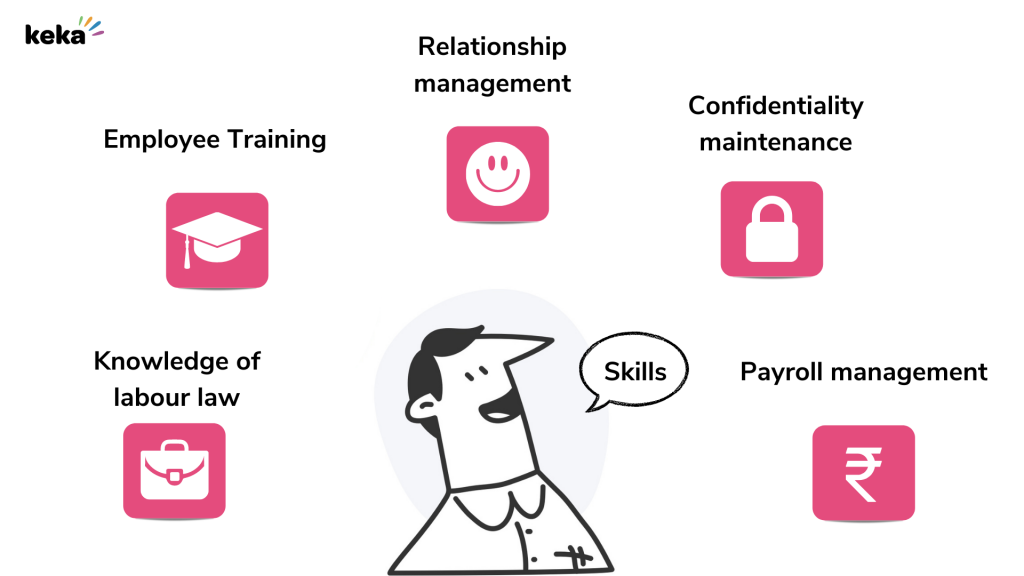 Duties and Responsibilities: 
The Job Responsibilities of an HR Director include:
Develop plans and policies for matters such as employee compensation, benefits, health, and safety, etc.
Develop and implement strategies for performance evaluation, staffing, training, and development, etc.
Supervise HR personnel and provide expert guidance.
Oversee all the HR activities, initiatives, systems, and tactics.
Act as a point of contact for employee relations and communicate with labor unions.
Ensure compliance with all the legal aspects applicable.
Maintain and coordinate all activities within the HR department.
Ensure compliance with all internal policies and standards.
Ensure grievance redressal and invoke disciplinary actions when required.
Analyze data and report to the board and senior managers using HR Metrics.
Participate in executive, management, and company staff meetings and attend other meetings and seminars.
Communicate with external services providers such as housing, transport, insurance, etc.
Strategize programs and policies to enhance employee growth and satisfaction.
Develop policies to curb absenteeism and employee turnover.
Requirements:
Master's Degree in Human Resources from an institution of repute or its equivalent
Minimum X years relevant experience
Sound knowledge of human resources and labour law
Sufficient knowledge of MS Office and SAP.
Exceptional communication and leadership skills.
Additional understanding and knowledge of human behavior will be appreciated.
Demonstrated ability to establish key relationships with business leaders.
Experience with interfacing with international audiences.
Ability to work against tight deadlines
About Us:
Brief description of your company.