Learning never comes to an end. And, in order to run your business efficiently, you must constantly adapt to new trends and strategies. At the moment, blogs are regarded as the knowledge hub.
And HR blogs are the best place to find detailed information about recruiting, employee training, and other topics. Companies are increasingly focusing on publishing HR blogs in addition to books and magazines.
As a member of the managing committee or human resource team, reading HR blogs is essential. 
We've compiled a list of the best HR blogs for you that you'll love to read. While some would be familiar to you, others are fresh and emerging, making them all worthwhile to evaluate. 

We at Keka are dedicated to educate the HR community and help them in making informed decisions. Eminent industry leaders give big picture of industry trends and share their expertise with the fraternity through our live webinars. Explore articles and videos relating to diverse areas of HR from our resources. 
Favorite Articles –
Self-appraisal – Why, How to write, Examples, Phrases, Templates, Guide

Snack Nation isn't all about delivering healthier choices of snack brands.  In fact, it has some captivating content that helps companies improve workplace culture, employee engagement, and productivity. They share vivid ideas and have unique storytelling through their blog, making it a must-read for the HR professionals. 
Favorite Articles –
57 Fun Virtual Team Building Activities
75 Insanely Fun Team Building Activities
The most comprehensive online resource for human resources articles, HR templates, video lessons, HR case studies, and practical guides. Compensation & Benefits, Digital HR Diversity & Inclusion, Employee Experience, HR Analytics, HR Strategy & Leadership, HR Upskilling, Learning and Development are among some of the key topics covered in the website. 
Favorite Articles –
What is Organizational Development?
The 12 Key Functions of Human Resources

It's a place where you can find anything and everything about HR. Started in 2006 by Suzanne Lucas, the articles are penned by her, which talk about various facets of HR. You can find some fresh pieces and trending content here. Her storytelling and inclusion of personal experiences make reading and learning much intriguing. 
Favorite Articles –
10 Things to Say Instead of "You're So Talented"
How to Tell Your Salaried Employees They are Now Hourly 
The Assembly Blog offers fresh perspectives on digital employee engagement and recognition. They're concentrating on creating excellent material on topics such as corporate culture, employee feedback mechanisms, culture gamification, employee retention measures, and more. 
Favorite Articles –
How Corporate Transparency Has Changed Over Time
Guide to Building a Winning Compensation Philosophy
The well-known employee engagement software's blog is called TINYpulse. The content on this blog is well-written and informative. This blog is a clear thought leader in the sector, speaking to readers in an authoritative tone in over 1,000 posts. If you work in HR, these blogs are must-read for you. 
Favorite Articles –
Have a question about HR, payroll, or benefits? On the Namely blog, you can get all your questions answered. You'll find all you need to know about COVID and remote work-related issues like how to run contact tracing or set up a safe (but still enjoyable) virtual Christmas party, as well as regular HR events like open enrollment. 
Favorite Articles –
10 Qualities Every Successful HR Professional Should Have
Your Employee Engagement Calendar
The HR Capitalist is run by the same HR expert that launched Fistful of Talent and delivers Kris Dunn's perspective in an informal tone. Kris' blog, The HR Capitalist, is a humorous read in which he examines current events in HR and offers less formalized advice on life and the status of HR.
Favorite Articles – 
Administrative Leave Means You're Already Gone
Is a 5% Raise Enough to Protect Your Superstar?
With hiring and recruitment as fundamental cornerstones, Workology brings you the best practices. It is an excellent source to know what's trending in HR as they keep their content relevant and up to date. They have 250+ authors who excel in HR so that you can expect the best writeups. 
Favorite Articles – 
HR Organizational Chart and Department Structures
Through a simple and crisp voice, EddyHR is assisting HR professionals in exploring new themes and insights in human resources. Users can filter through several sections on the blog, such as benefits, PTO, payroll, business culture, and other similar issues. Each post contains crucial knowledge that is useful to readers. Their writings are relevant to HR trends, concepts, and concerns. They also frequently include in-depth analysis that helps readers learn more about HR. 
Favorite Articles – 
10 Inspiring Human Resources (HR) Quotes
Why Is Human Resources Important? 
The Bonusly Blog is dedicated to sharing new ideas, suggestions, and opinions on leadership, collaboration, rewards, and organizational culture. Expect expert advise on creating better workplaces from their crew, since they interact with a diverse spectrum of firms on a daily basis. You'll learn about anything from how to keep remote workers motivated to how to effectively retain personnel. 
Favorite Articles – 
7 Employee Expectations in Modern Business
11 Great Examples of Company Core Values
The major purpose of the Insperity blog is to be a reliable source of new ideas and business best practices for those who are developing, leading, and transforming businesses. Their blog postings offer in-depth guidance from Insperity's specialists, whose authority is based on thorough research, study, and vast industry experience. They address a wide spectrum of today's most hotly debated HR and company improvement issues and challenges. 
Favorite Articles – 
Employee handbook: 6 must-have policies for your manual
Employee Leave of Absence: Everything You Need to Know
This article offers advice on how to create a welcoming environment for employees to address workplace concerns. When I Work's blog covers all you need to know about HR, from understanding finance skills to determining if technology will someday replace people. 
Favorite Articles – 
10 Employee Engagement Activities that Keep Employees Happy
18 Simple Ways to Keep a Positive Attitude at Work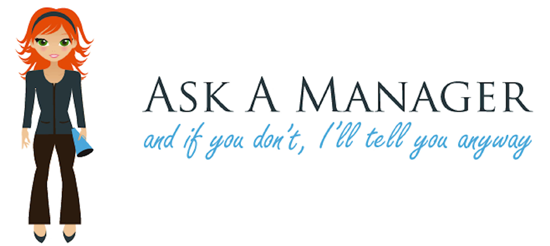 Alison Green's blog, Ask a Manager, answers queries from readers with practical advice expressed in a cheerful tone. Alison is not an HR manager, which is an interesting distinction. Instead, she worked as the chief of staff for a nonprofit, thus her advise focuses on what managers believe and how to cope with them at work. 
Favorite Articles – 
How to Take Feedback Gracefully, Without Getting Defensive
How to Make your Boss Adore You
SHRM offers one of the greatest HR blogs out there, as it provides its readers with substantial resources on employee management as a prominent producer of HR resources. SHRM members have access to HR tools, regular webcasts, compliance information, market analysis, and other benefits. For a short time, managers and readers without a subscription can access relevant and strategic workplace news and trends. 
Favorite Articles – 
Freedom in the Workplace (A balance of Autonomy and Accountability)
Converting a Salary to an Hourly Wage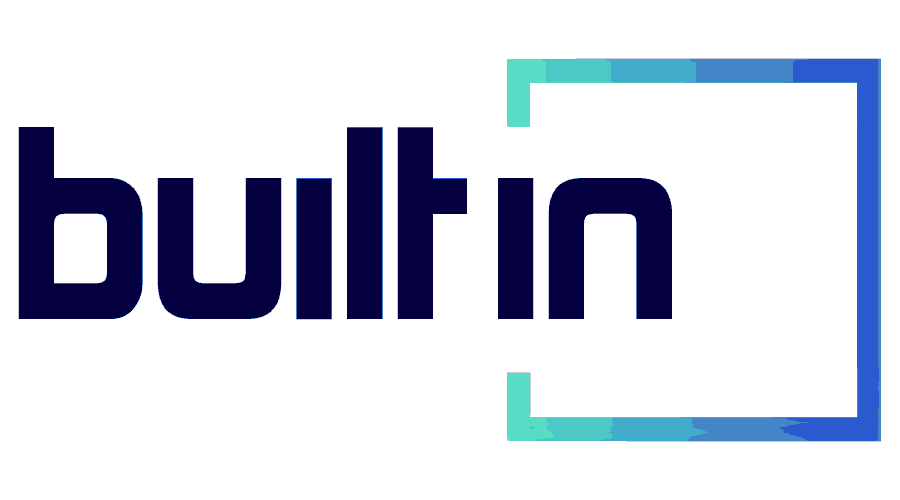 Builtin isn't your average job board or HR blog; it connects people with modern organisations based on shared principles. There is a wealth of high-quality content available on a variety of genres related to technology, including remote work, hiring, team building, corporate branding, and diversity. 
Favorite Articles – 
What Is The Meaning Of Diversity & Inclusion
The 4 Types Of Organizational Culture to Know in 2022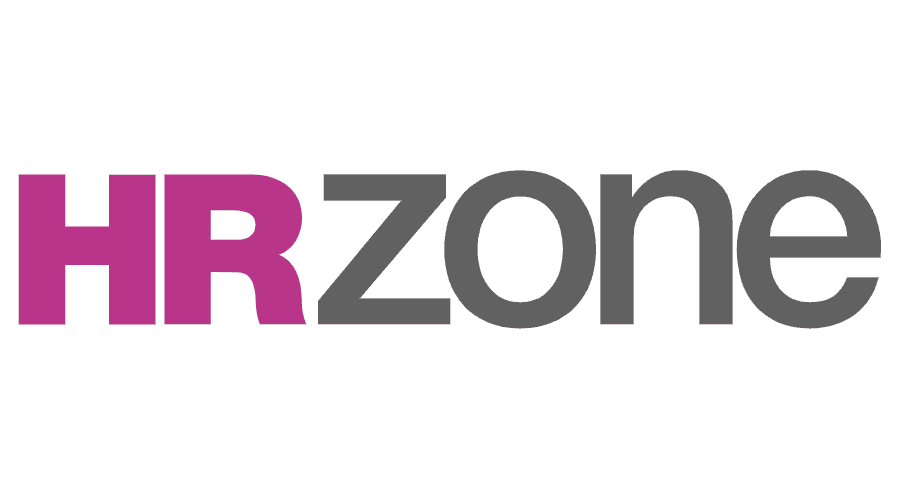 HRZone is the go-to resource for HR professionals and business executives looking for advice, guidance, the latest workplace trends, and how the HR landscape is changing. You'll find articles, whitepapers, and reports produced by a mix of HR experts, specialists, and industry analysts on a variety of topics and themes, including technology, people management, diversity, wellness, coaching, culture, and more. 
Favorite Articles – 
Importance Of Performance Appraisal & It's Benefit
How human resource management benefits a company
Vantage Circle's aim is to help businesses create winning work cultures through innovative employee engagement solutions, which is why the majority of the posts on their website are on strengthening company culture. A podcast, in-depth manuals, booklets, and seminars are all available. 
Favorite Articles – 
25 Leadership Qualities That Makes You A Good Leader
8 Ready To Use Samples of Appreciation Letters To Employees
A variety of individuals contribute content to Fistful of Talent. While having multiple authors leads in less unified content, readers benefit from having a variety of perspectives through which you can learn. This blog's articles feature HR industry news and changes in how firms implement HR, in addition to providing perspective on HR topics. 
Favorite Articles – 
Bad Things Happen When Companies Take Too Long To Hire
When is What Employees Discuss with HR Confidential?
HR Bartender is a blog that publishes long-form listicles. This blog, which is run by Sharlyn Lauby, an HR expert who works for a leadership training company, uses a bar motif to express an approachable tone while also providing practical advice. As a result of this approach, the blog keeps a light, yet knowledgeable tone while discussing leadership, employee engagement, and career counselling. 
Favorite Articles – 
The Difference Between Knowledge, Skills and Abilities
Employee Experience: Using Empathy Maps
BambooHR has a blog where readers can gain knowledge from industry experts. They answer questions from professionals and managers about HR strategies, best practices, and HR future developments. An HR blog dedicated to its readers' success and happiness, assisting them in their endeavors. If you value high-level advice and actionable trends, then BambooHR might be the right place. 
Favorite Articles – 
The Quick Guide to an Effective Recruitment Process
Offboarding: What It Means and Why It Matters

The Undercover Recruiter provides a unique viewpoint on today's corporate environment. They offer help for recruiters, hiring managers, and job seekers. This blog's content is diversified and offers a variety of perspectives on each function engaged in the recruiting and hiring process.  
Favorite Articles – 
How to Answer "Are You Willing to Relocate?" in an Interview
Top 7 Qualities of a Successful Team
Unlocked's blog provides quality content on people management and office operations. Whether you are an HR professional or a manager, you can find the best advice. Notable topics they cover are hiring, employee well-being, and workplace culture. 
Favorite Articles – 
HRhero.com gives statutory knowledge for both state and federal law to human resource managers. Readers can find information about the subject ranging from worker's compensation to immigration to employee engagement. The site's "Hot Topic" section offers an alphabetic order list of some of the most common HR issues that audiences may need to be aware of. 

The Employer Handbook: This blog is written by Eric B. Meyer, a partner in Dilworth Paxson LLP's Labor & Employment Department. Meyer is a skilled writer, trainer, and attorney. His blog covers topics such as parental leave, the balance of at-will employment and off-the-job free speech, and more. Posts range from case studies in the news to topical analyses of existing law. 
HR Dive is more than a blog; it is a prominent industry journal and platform that provides original insight on all of the industry's newest events and trends. The platform contains specific sections for Talent, operational Processes, and training, to mention a few, as well as latest (US) information about anything linked to work and the employment market. 
Favorite Articles – 
Pay parity: What is it and how does an employer get there?
7 compliance issues every HR leader should know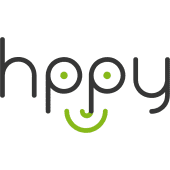 Hppy is a platform that contains articles from a variety of contributors, including HR specialists, industry gurus, and seasoned professionals, as well as HR enthusiasts. Employee engagement, talent management, workplace happiness (thus the name), and the latest HR trends are all covered in their content. 
Favorite Articles – 
7 Responsibilities of HR Professionals
9 Strategies For Building Better Professional Relationships
As a recruitment software firm, TalentLyft's blog is primarily on recruiting and recruitment marketing. However, valuable content on business culture and more broader HR concerns can also be found. The posts on TalentLyft are conversational, simple to read, and full of good advice. 
Favorite Articles – 
20 Ideas for Funny Employee Awards
HR Metrics: How and Why to Calculate Employee Turnover Rate?
Recognition and appreciation keep employees motivated and moving, but how do you go about it? Fond gives you the best content about managing and engaging talent, employee engagement, and diversity & inclusion. You can sift through other categories provided on their blog on which they write. 
Favorite Articles – 
Best Mission Statements: 12 Examples You Need to See
Employee Evaluations: The Do's and Don'ts You Need to Know

Spiceworks HR brings you the most recent HR news, expert insights, and research on topics such as strategy, workforce management, employee experience, talent acquisition, and innovation.
Expect to read some compelling content about how organizations can start acclimatizing their HR strategy today and investing in technology like AI to reshape their workplace and avoid falling behind. 
Favorite Articles – 
Conclusion!
There are innumerable HR blogs to read, and choosing the right one to read is critical if an HR professional wants to stay updated. Are you looking for useful HR information? Are you looking for ways to motivate your employees? Or do you want to update your management position? Allow the internet to do the work for you; any of the blogs listed above can be extremely beneficial.