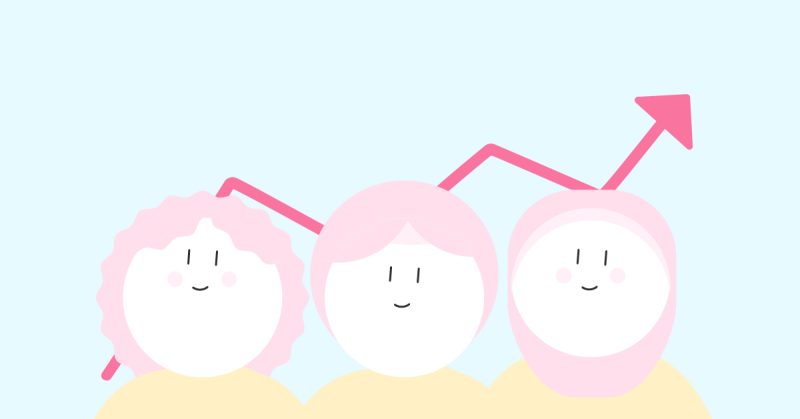 July 14.
The day the French revolution began. But IBM employees remember the day for a different reason.
On this day in 1995, the technology firm set out on a journey of turning around its business fortunes.
Armed with what? Diversity.
Ted Childs, former Vice President, Global Workforce Diversity, IBM, calls it "constructive disruption". The initiative helped its business expand to diverse markets of Asian, black, Hispanic and Native American customers. In 2003, IBM raked in more than $1.5 billion on the back of 500 diverse suppliers from $370 million in 1998.
By attending to diversity concerns of its employees, IBM realized it could reach a more diverse employee and customer set. The business proposition was solid.
The firm set up eight diversity task forces, each drawing members from different communities among employees such as woman, Asians and persons with disabilities. They recommended action over specific concerns and connected with customers.
Leadership support, an engaged workforce as partners and an integration with management practices propelled the initiative. And a link with business goals was unmistakable.
IBM realized much earlier what McKinsey & Company spelt out in a 2020 report. It revealed that the most diverse companies were more likely than ever to outperform non-diverse companies in terms of profitability.
In addition, the higher the representation, the higher the likelihood of outperformance. This, however, doesn't mean diversity guarantees business successes. It only increases the probability of it.
What is diversity at workplace
Diversity can be defined as a collective mixture characterized by differences and similarities that are applied in pursuit of organizational objectives.

– Edward E. Hubbard in 'The Diversity Scorecard'
Apple believes the most innovative company must also be the most diverse.  
One of its leaders said: "We take a holistic view of diversity that looks beyond usual measurements. A view that includes the varied perspectives of our employees as well as app developers, suppliers and anyone who aspires to a future in tech. Because we know new ideas come from diverse ways of seeing things." 
In a bid to link diversity with business goals, diversity management is essential. It means "planning for, organizing, directing, and supporting these collective mixtures in a way that adds a measurable difference to organizational performance," writes Hubbard.  
He adds that diversity has four aspects: 
1. Workforce diversity 
It includes demographic and situational identities of the employees.  
Example: gender, race, age and economic background 
2. Behavioral diversity 
This encompasses the way employees think, behave, work and communicate. Deloitte believes that diversity of thinking breeds creativity, enhancing innovation by 20%.  
3. Structural diversity 
This includes interactions across organizational functions, divisions and cooperative ventures.  
Measuring this type of diversity requires more attention when organizations attempt to become "more flexible, less layered, more team-based, and more multi- and cross-functional," explains Hubbard.  
4. Business and Global Diversity  
Segmentation of customer markets, variety of operational markets and diversification of products and services offered make this up.  
Thus, diversity goes much beyond demographics. Alluding to a Deloitte study, an IIM Ahmedabad paper suggests: "While demographic diversity may be a visible lead indicator, diversity of thought is seen as the end game."  
How

is diversity linked

with

inclusion

 
The talk of diversity is often accompanied by that of inclusion. Deloitte has identified a formula linking diversity with inclusion: 
Diversity + inclusion = better business outcomes
Attesting to the combination of diversity and inclusion, two thirds of the 10,000 leaders surveyed for Deloitte's 2017 Global Human Capital Trends report stated that diversity and inclusion were "important" or "very important" to business.  
Diversity is being invited to the party. Inclusion is being asked to dance. 

– Vernā Myers, diversity advocate 
"Inclusion refers to belonging," reads a paper in International Journal of Law Management and Humanities. It adds that inclusion makes a diverse workforce feel included.  
According to a 'The Diversity and Inclusion Revolution' report, inclusion contains various elements: 
Fairness and respect

 

Values and belonging 

 

Safe and open

 

Empowerment and growth 
The report explains that inclusion involves safety to speak up without fear of embarrassment or retaliation and empowerment for individuals to grow.  
Here are the differences and similarities between diversity and inclusion at workplace: 
Diversity
Inclusion

Describes the variation in physical, structural, business, psychological and social characteristics

 

 

Refers to initiatives taken to integrate everyone in the workplace

 

Indicates the "what"

 

 

Indicates the "how"

 

 

Is about representation

 

Is about the feeling of involvement 

 

Brings different people in the same place

 

 

Introduces methods to make diversity work

 

Easy quantifiable and can be measured using metrics such as representation numbers

 

 

Difficult to quantify and measure. Inclusion metrics include retention rates and employee satisfaction scores

 

Diversity metrics (e.g., representation numbers)

 

Inclusion metrics (e.g., employee satisfaction surveys, retention rates)

 

Example: A company with employees from different countries, ethnicities, genders, and age groups

 

Example: A company where all employees' ideas are valued and they are encouraged to participate in decision-making without bias

 
As per Harvard Business Review, diversity alone doesn't drive inclusion. And without inclusion there may be a diversity backlash.  
"Diversity without inclusion is a story of missed opportunities, of employees so used to being overlooked that they no longer share ideas and insights. But diversity with inclusion provides a potent mix of talent retention and engagement," write the authors.  
This is attested to by McKinsey & Company which found in a survey that companies believe inclusion to be an emerging differentiator of success among leading diversity practioners.
Immersive leadership program at Lockheed Martin
The security and aerospace firm, Lockheed Martin, gives its leaders an insight into how their backgrounds – race, class or educational background – may have worked in their favor. This questions the perceived sanctity of meritocracy. Those who participate in the immersion show higher levels of inclusion and engagement than other leaders.
K

now where

you

are in diversity efforts
Before linking diversity efforts with business goals, you must locate your diversity efforts in terms of their maturity. This will provide you with clarity of purpose and help devise a future strategy to implement diversity.  
The Deloitte diversity and inclusion maturity model indicates four stages in realizing the full potential of diversity: 
1. Compliance 
Involves the belief that diversity is a problem to be managed. The organizations act reactively based on external mandates or as a response to complaints. At this stage, organizations have a largely homogenous workforce.  
2.Programmatic 
This is characterized by a faint recognition of the value of diversity with the initiation of diversity initiatives including HR activities such as unconscious bias training and employee resource groups. The business case for diversity is articulated.  
3. Leader-led 
At this stage, a transition point occurs. The CEO and other influential business leaders set up, challenge the status quo and address barriers to inclusion, says a Deloitte report. This is driven by leaders as role models who strive to remove systemic cultural barriers.  
4. Integrated 
Here, diversity and inclusion are integrated in the whole system including workplace design, customer experience and innovation. The workforce is both demographically and cognitively diverse.  
How can diversity

and inclusion

fuel business success
The business case for diversity and inclusion is well-established. Especially in a post-covid-19 world, both enable recovery, resilience and reimagination, believes McKinsey & Company.  
There are several benefits:  
 1. Improve productivity and performance  
Racially and ethnically diverse companies are 35% more likely to perform better, research by Fundera suggests. Further, inclusive companies are 120% more likely to achieve financial goals. 
2. Improve innovation 
Respondents in a Forbes survey believe that a diverse and inclusive workforce exhibits varied perspectives that a needed for a company to power its innovation strategy.  
A Boston Consulting Group Study also attests to this. It found that companies having more diverse management teams generated 19% higher revenues due to innovation.  
47% of the millennials, diversity and inclusion at workplace would matter during a job search, reveals 'Millennials at Work: Perspectives on Diversity & Inclusion'
3. Boost recruitment and retention efforts
Diversity and inclusion efforts are being used to recruit and retain top talent. Further, it helps in broadening the talent pool and build a brand that is seen as inclusive, suggests the Forbes survey. 
"If you want to attract the best talent, you need to be reflective of the talent in that market," Eileen Taylor, Deutsche Bank's global head of diversity, told Forbes. 
In a bid to attract millennial talent, it is becoming essential to create diverse workspaces. A 2016 survey by Weber Shandwick reveals that 47% of millennials actively look for diverse workplaces when searching for jobs. 
4. Positive Brand image
Organizations that demonstrate diversity and inclusion cultivate a positive brand image for external stakeholders. This can help attract suitable talent and delight prospects and customers. 
5. Prudent investments
"Diversity improves financial performance on measures like profitable investments at individual portfolio-company levels and overall fund returns," suggests Paul Gompers in Harvard Business Review.
6. Better leadership
A diverse leadership would ensure a focus on inclusive organizational culture and help remove biases in human resource system and models. Leaders set an example for others to follow, Managing Director – Technology Deloitte India (Offices of the US), Ranjani Vijayaraghavan, wrote in a book.
An analysis of several 360-degree reviews has revealed that women outscore men on 17 of the 19 capabilities that set apart excellent leaders. Men rate better only on developing strategic perspective and technical or professional expertise.
– Jack Zenger and Joseph Folkman, leadership development consultants
7. Competitive advantage
Diversity can also offer companies a competitive edge.
For instance, having a greater representation of persons with disabilities can offer several advantages, believe professors Luisa Alemany and Freek Vermeulen. These are:
Disabilities may confer unique talents that make people better at certain jobs

It boosts organization culture, promotes collaboration and drives productivity 

It improves the company's value proposition with customers

This makes the firm being recognized as 'socially responsible', giving it an edge in securing capital and talent 
 8. Improved attendance
A report found for an organization surveyed that if just 10% more employees feel included, the company increases work attendance by almost one day per year per employee. Improved attendance means greater output to fuel businesses.
 9. Boosts employee citizenship
In India, how employees feel about inclusion accounts for 43% of team citizenship behavior, found research by Catalyst, a nonprofit striving for workplaces that work for women. This includes going beyond the immediate call of duty to support teams. 
How
to create a diverse workplace
Today's organizations need to be 'diversity intelligent'.
This means they must "design a system to attract, motivate, engage and retain people with diverse profiles who, through shared inclusion, can leverage their diversity to create better results," according to Heidi R. Andersen in 'Diversity Intelligence'.
Diversity intelligence is characterized by the representation of people in an organization reflecting societies and markets it operates in. Such organizations can leverage diversity to their advantage.
It is first about nurturing a suitable organizational culture.
Research by Harvard Business Review suggests that a particular culture style makes organizations more inclusive and diverse than others.
This is: 
a learning-oriented culture that emphasizes flexibility, open-mindedness, and exploration, and can equip organizations with the ability to adapt and innovate"
The authors of the study suggest ways to create a diverse and inclusive culture:
Leaders must recognize unique perspectives and those who take risks. At the same time, They must acknowledge new ideas and feedback and share how their own perspectives change over time. "Leaders need to hold one another accountable for acting in accordance with this culture style," suggest the authors.
Communicate desired change
What should change must be continuously reiterated during meetings, through behaviors and rewards and recognition. The authors say that in 35% of organizations, people do not talk about culture frequently. "This can and should change," they declare.
Set up supportive structure and systems
Nurture a 'learning culture'. It could involve identifying new employees who are open to positive change and be advocates of it.
A review of studies by Rand Corporation has revealed that leadership is most frequently cited than any other element of an effective diversification strategy.
It suggests that:
There should be formal commitment of the leadership for diversity and inclusion
There must be corporate objectives for diversity and they should be incorporated in the business plan
The senior leadership must be involved in planning and implementing diversity programs
It is essential to set up a diversity office that takes up diversity initiatives at a firm.
There are several other steps to create a diverse and inclusive workplace:
1. Collect data and compare results
Sociologists Elizabeth Hirsh at University of British Columbia and Donald Tomaskovic-Devey at University of Massachusetts at Amherst suggest setting of goals, collection of data and tracking of progress for making diversity initiative effective. 
2. Actively counter benevolent marginalization
At times, a dominant group may paternalize a deprived group and portray them as 'needing protection'. They may initiate supportive measures. But these are rooted in inherent power imbalances. This is called benevolent marginalization.
In a bid to foster genuine inclusion, professors Patricia Hein and Shaz Ansari propose three measures:
Shifting the focus from help to empowerment

Engage allies in non-managerial roles

Create supportive spaces by handing over responsibilities for shaping their own professional lives to marginalized individuals
 3. Set up alternative grievance mechanism
These may include employee assistance plans (EAPs), ombudsperson's office or transformative dispute resolution systems.
It is essential to change the "leadership mindsets from seeing complaints as threats to valuing them as insights that can spark positive organizational change," writes David Pedulla of Stanford University.  
 4. Provide visibility to underrepresented
This can be done through opportunities "for presentations internally as well as at conferences, for example," argue behavioral scientists Iris Bohnet and Siri Chilazi. You may also conduct simultaneous evaluations instead of one-by-one evaluations. 
This can help stave off bias, stereotyping and tokenism that affect smaller groups, as the scientists suggest. 
5. Set up diversity management model
There must be a holistic approach to diversity management. Not only should initiatives be introduced but attitudes to them and the people should also managed, according to a paper in the Indian Journal of Industrial Relations. 
Source : The Indian Journal of Industrial Relations.
Linking diversity and inclusion initiatives with business goals
To harness diversity and inclusion measures to drive business outcomes, link them to business goals. Rand Corporation, after reviewing diversity literature, suggests various measures for this:
Draft diversity objectives and take a conscious effort to connect them with business and operating goals. 

Include diversity principles in mission statements. This can help embed them in the organizational philosophy.

Develop a concrete business rationale for diversity policies 

Create diversity plans even for departments and functions
How to measure
the
business
benefit of
diversity
initiatives
1. Hubbard Diversity ROI Analysis Model
Linking diversity initiatives with business outcomes requires calculating and reporting on diversity return on investment. Edward E. Hubbard, in The Diversity Scorecard, has developed a step-by-step model.
To achieve successful results, measuring diversity ROI requires a systematic approach that takes into account both costs and benefits.

– Edward E. Hubbard in The Diversity Scorecard
Step 1: Initial Analysis and Planning
This involves preparing research questions or hypotheses as well as objectives of the study. An example question is: 'Which ethnic groups show a higher turnover rate?'
Step 2: Collect and Analyze Data
 Both hard data (representing output, quality, cost, time, and frequency) and soft data (including work habits, work climate, and attitudes) may be collected, suggests Hubbard. Select a collection method that suits your organization, budget and time availability.
Step 3: Isolate Diversity's Contribution
You may deploy various strategies for this including control groups, forecasting estimates, trend lines and customer inputs.
Step 4: Convert the Contribution to Money
Assign value to each unit of datum collected. Various strategies can be used for this, such as relying on estimates provided by participants or managers. One strategy could be to consider participant's wage and benefits where employee time is saved.
Step 5: Calculate the Costs and Benefits  
The first part here is the diversity initiatives costs and the second diversity initiatives benefits.
The diversity return on investment (DROI) is calculated in the following way:
Diversity benefits − Initiative costs / Initiative costs×100
Step 6: Reporting Data
Develop an organized communication plan. Hubbard explains: "During the development cycle of the communications plan, it is important to identify communication vehicles to use, how and when the report will be created, when it will be delivered, and how to evaluate its implementation."
Step 7: Tracking and Assessing ProgressTo sustain gains or learn from lessons it is essential to have a system in place to track progress.
Hubbard states that the DROI from some diversity initiatives is often high. DROI figures above 450% are not uncommon.
2.
Gartner Inclusion Index
Gartner has identified seven dimensions of inclusion: fair treatment, integrating differences, decision-making, psychological safety, trust, belonging, and diversity.
Along these dimensions, organizations can ask seven questions to gauge inclusion. These statements form the basis of the Gartner Inclusion Index:
Fair treatment

: Employees at my organization who help the organization achieve its strategic objectives are rewarded and recognized fairly.

Integrating differences

: Employees at my organization respect and value each other's opinions.

Decision making:

Members of my team fairly consider ideas and suggestions offered by other team members.

Psychological safety:

I feel welcome to express my true feelings at work.

Trust:

Communication we receive from the organization is honest and open.

Belonging:

People in my organization care about me.

Diversity:

Managers at my organization are as diverse as the broader workforce.
The greater the degree to which employees agree with these statements, the greater the inclusion at an organization.
"With these survey results, leaders can create a baseline measure of employee perceptions and look for pockets of inconsistency, both in variability within teams or more broadly between parts of the organization," suggests a Harvard Business Review article. 
Deploy tech to
fuel diversity-led business Growth
Technology can aid the creation of diverse and inclusive workspaces. Yet you must be conscious of the possibility of technology bias, which may exacerbate inequalities.
A Harvard Business Review article cites strategies offered by Kelly Trindel and Frida Polli of pymetrics and Kate Glazebrook of Applied to counter this bias:
1.Base recruitment technologies on data that is "fair to socio-demographic groups in the aggregate and that is relevant and predictive of success for the particular role being evaluate."
2. Test new technologies for varying impact on workers before putting them to use and audit them after implementation.
3. Craft solutions with an intent to remove discrimination and "check for it on the back end too".
If you are looking for a technology platform to harness diversity initiatives to boost business performance, Keka can be your partner on multiple fronts:
Demographic insights

allow you to track from one place representation of groups across functions and identify areas of action. Powered with HR analytics, you may plan evidence-backed diversity initiatives.
Expressions wall,

a company social media platform, lets your employees express themselves freely. This may boost inclusion and psychological safety.
You may conduct anonymous polls here to assess diversity and inclusion levels and gauge the impact of your measures. As an open communication channel, you may use the wall for sharing study results and reinforcing commitment to diversity.
Defining company diversity values and cascading them

to employees on Keka can bring individual action closer to company strategy. You may define individual competencies needed to realize the diversity mission.  
Company diversity policies can be made accessible to every employee on Keka. This can help align diversity and inclusion efforts both vertically and horizontally.
Try these features here for free