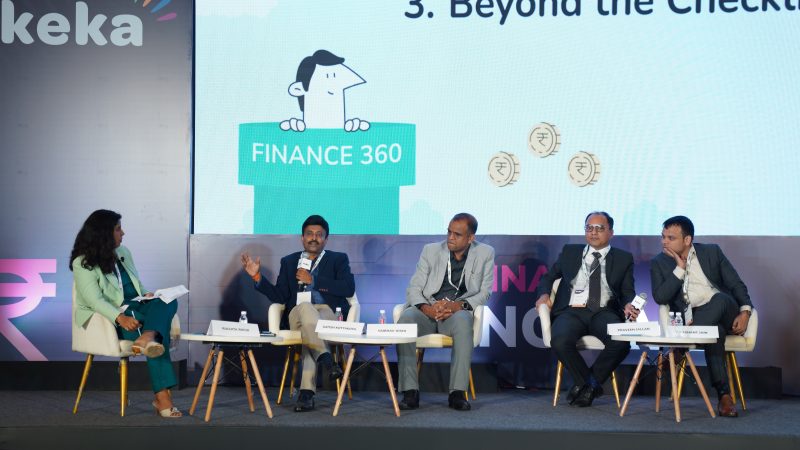 Finance leaders taking part in a discussion at the Keka Finance Conclave in Hyderabad.
A speaker at the Keka Finance Conclave has stressed the need for having common definitions of finance metrics across sources and departments in an organization. 
"When you ask for payroll numbers, you get different numbers from different sources," highlighted Satish Kottakota, a financial services expert. "So, we must have definitions agreed upon across departments. Make sure the whole organization is talking about the same numbers." 
Keka, an HR technology leader, organized the Finance Conclave in Hyderabad. The conclave brought together finance leaders to discuss how technology could help resolve challenges in employee finances.   
Smooth information flow
Answering what chief financial officers (CFOs) expected from payroll software or human resources management systems (HRMS) in terms of analytics, Mr. Kottakota emphasized seamless information flow.  
He said: "The information gleaned from HRMS must flow through business intelligence and dashboards."  
Further, he said CFOs must not view HRMS applications as separate from enterprise resource planning (ERP) applications.  
Flexible tool
Next, Mr. Kottakota added that data assessed by CFOs must be related to the business. "Analytics is always seen in line with transactions in businesses. The HRMS should have the capabilities of generating analytics based on the industry for which it is being used." 
In addition, he said that the HRMS must be able to provide instant suggestions and recommendations based on different situations. "It should be flexible and agile too," he added.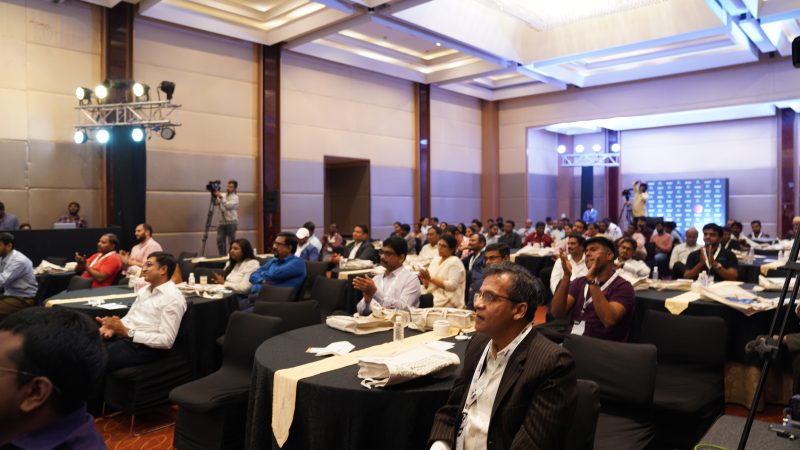 Finance professionals attending the Keka Finance Conclave in Hyderabad.
Highlighting other expectations, Managing Partner at Fintegrity Advisors LLP Praveen Jallan, said, "While earlier, prescriptive analytics was sought. Today, leaders are expecting predictive analytics capabilities in HRMS software." 
But there are challenges in implementing analytics for employee finances too. Mr. Kottakota pointed to the need to engage regularly with the product company to resolve teething problems.   
Explain the 'Why'
Also, stakeholders must be onboarded first while implementing a product, suggested Vaibhav Joshi, Chief Financial Officer, NephroPlus. "The 'why' must be explained before the introduction of the technology." 
Equally important is the need to have a clear data analytics strategy, added Mr. Jallan.  
As for legal compliances, Prashant Jain, founder of Samisti Legal, noted non-maintenance of documents and registers among the major challenges.  
In view of recent technological innovations including breakthroughts in artificial intelligence, he advised finance leaders to leverage them to improve compliances.  
"Software are not going to solve our problems. They can enable us to solve them," said Mr. Kottakota. "Software can alert us, send reminders. But in the end, humans must take the responsibility for solving problems."  
Further, Ruchita Ruchi, Finance head at Keka, asked the panelists: "What must leaders do in case of conflict between data insights and wisdom gained from experience?" 
"There should be an optimal balance between the two," answered Mr. Joshi.  
Trust data more
However, Mr. Jallan struck a unique note by adding, "In the long run, you must go with data. Gut and intuition add a layer to decision-making. But you must learn to make decisions based on quality data." He quipped: "Gut is important, but data is gold." 
Answering another query from Ms. Ruchi on ensuring cost optimizations, Mr. Kottakota suggested CFOs were now focused more on what investors wanted instead of being involved in cost optimization or planning. "Cost optimization comes into play only when board members and the leadership decide to cut costs," he added.  
As for cost optimization in the HR space, Mr. Jallan pointed to the emerging trend of calculating a return on investment on HR initiatives such as training and development.  
He cautioned that cost optimizations for HRs were tricky. "Often, in the pursuit of reducing costs companies end up on the wrong side of law."