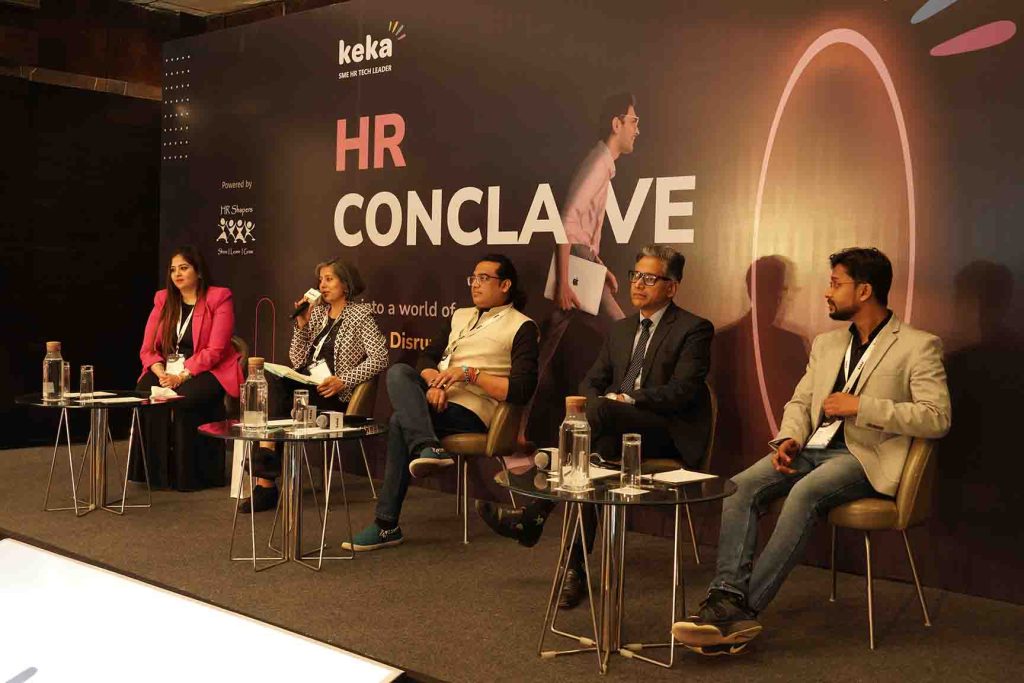 Human resource (HR) professionals must drive people integration within their own department as a first step towards being part of the strategic aspects of business, said a speaker at the Keka Conclave – Delhi Chapter.  
After this integration, HRs could try to understand the business drivers and what the CEO was working on, said Sunny Verma, Group Head – Learning and Organizational Development at JBM Group.  
"Then you can add value to what they want. That's how you secure a seat at the business table," he remarked at a panel discussion on the 'Impact of digital HR on HR-business alignment'.  
Keka HR, a human resource management software (HRMS) firm, organized the conclave at Radisson Blu hotel in New Delhi. The day-long event, which is traveling to 12 Indian cities, brings together the best minds in the sector.  
Besides the panel discussion, the gathering features a knowledge hub where attendees get a chance to enhance their HR management knowledge through books, case studies and use-cases. 
Today, the imperative of the HR was to understand the vocabulary of the business, Mr. Verma continued. "Otherwise, you don't solve anything. You're just there for the sake of it. Being an HR need not be a support function only. They should be business drivers too. For that, communication both within and with other departments is the key," he exhorted the 200 HR professionals at the conclave.  
Do business heads even listen?    
Answering a question on whether business heads were open to hear HRs out, Divya Dang, Founder Director at LearNowX, remarked: "You have to speak their language." 
She added that HRs needed to show how their interventions could impact the business and create value. And sometimes, she believed, HRs needed to put up a fight too to tell business leaders what was right, say in case of legal compliances.  
"I've seen businesses say they don't need HRs. But HRs never say they don't need businesses. It's afterall a give and take relationship," said Mr. Verma. "We need to show how we can contribute to the business."   
Age of business partner HRs is here 
So, how has technology transformed HR management? Ms. Dang believes HRMS tools have enabled the HRs to understand the importance of training in the company and focus more on strategic areas.  
She drew an analogy with the household to explain this. "The daughter-in-law in a traditional household was expected to cook, clean and keep everyone happy. Now, she has a voice," Ms. Dang said. "Similarly, HRs now have a voice in businesses. They're now business partner HRs." 
She further pointed out that using a grinder for making chutney instead of preparing it manually had allowed the daughter-in-law to focus more on children's education. Similarly, HRs with the help of HRMS were no longer preparing payrolls manually. "They can now focus on more important areas."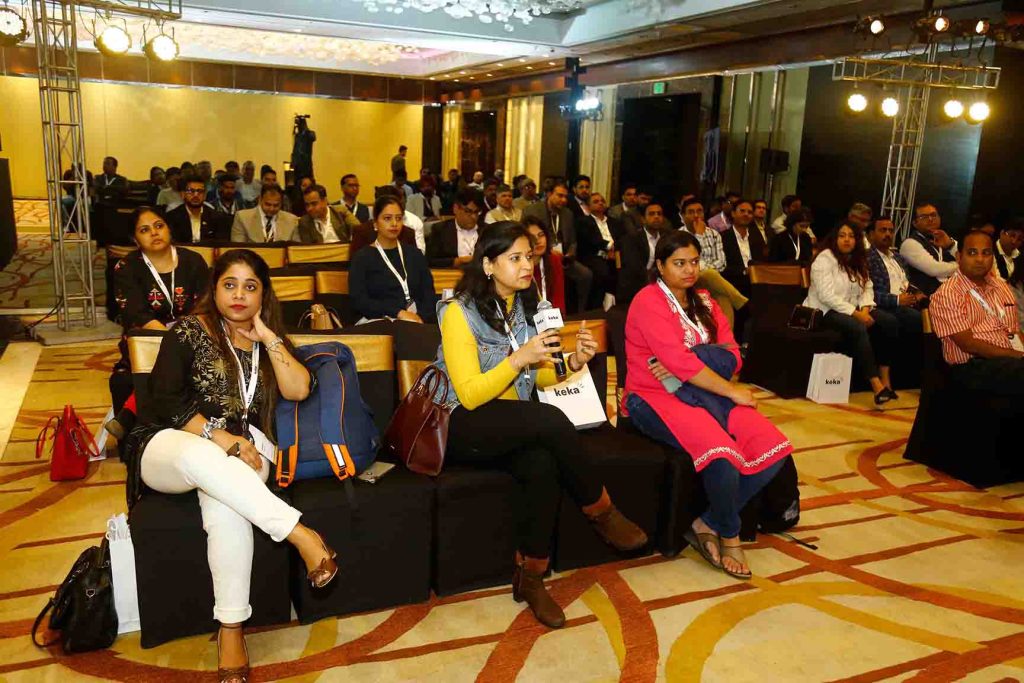 In addition, Ms. Dang advised HR professionals to pick the platform which suited their companies the best. "With the right technology, you can track the career paths of future leaders too. And CEOs and COOs listen, especially in the small and medium enterprises sector. Alignment is possible with the right tool."
Ashish Gakrey, the moderator, lamented that HRs didn't consider themselves as businesspersons. "This is where the misalignment occurs first." 
Initial surveys for the Keka HRMS had revealed that 80-90 % of HRs were busy managing operations, said Keka HR Lead Process Strategist Kshitiz Sachan. "We realized this is not the job of the HR. They must instead deal with people-related intelligence to build a smart business. And we found the answer in our technology." 
Back your claims with numbers 
When asked how to tackle departmental silos, Mr. Verma suggested debating matters in the beginning itself as part of cross functional teams. "We make sure all relevant stakeholders, business and service function leaders are part of initial discussions. Thus, everyone is aligned from the beginning," he explained.  
Right from the start, Ms. Dang said, HRs must be clear about their roles and importance in an organization. "They should understand the business need of recruitment by bridging the gaps and having open engagements with other teams. They should stop thinking that their job is to make Rangolis only. This is not our job!"  
"Inputs from the HR shouldn't be superficial. They should carry insights."

– Renu Bohra, Chief People Officer, DB Schenker  
Further, Mr. Sachan believed performance management could help break the silos. "Mental silos in an organization are organic as a process. But this doesn't mean they aren't a problem." 
Often, goal setting didn't account for individual aspirations, he highlighted. "Using the objectives and key results model can help connect the greater humanity vision with people's aspirations. This can help counter silos." 
Further, data was helping bridge the HR-business gap, claimed Renu Bohra, Chief People Officer at DB Schenker. "HRs often speak in qualitative terms, but this must be backed by data." 
Every conversation is data 
On the scope of leveraging data, Ms. Bohra remarked: "Data is not only a number. Even behavioral attributes can be used as data. For instance, when some employees don't turn up for the birthday party of their colleague, this can be a data point. This can show employees are not willing to spend time even with their colleagues." 
Data was not just about the attrition rate, it also included interactions such as how workers greeted each other and their keenness to talk to one another, said Ms. Bohra. "Inputs from the HR shouldn't be superficial. They should carry insights," she believed. Concurring with her, Mr. Gakrey exclaimed: "Every conversation is data".  
Combine data with empathy 
"We often talk about data and empathy," continued Ms. Dang. "The ideal approach should be to combine both. Strong data helps in making a stronger case for integration and removing siloes. It's about connectivity and opening your mind."  
In view of the Great Resignation, how do you make workers stay? 
"There is a unique motive for every individual to join a company," said Mr. Verma. "It's important to gauge that first before providing them with the right opportunity." 
Low Infant attrition (which captures the number of employees who quit within six months) was a metric to gauge effective human resource management, Ms. Bohra pointed out. "We need to employ competency-based hiring to bring it down," she suggested.  
In fact, Ms. Dang noted an improvement in the attrition rate at her organization after monitoring the employees' first six months at work. "If they feel welcomed, listened to and understood, that can make a difference," she said.  
Similarly, Ms. Bohra pointed to her new hire survey. First, the firm asked new employees whether they were clear about their roles. "Then, we ask them about their managers and if their goals were set. On the 90th day, we ask them about peers." 
In addition, Mr. Sachan felt the misalignment between business goals and aspirations led to infant attrition. "Majorly, it's the organization's inability to convey to employees how their aspirations will be met in the long term," he said.   
Also, Ms. Bohra stressed the importance of stay and exit interviews. "Stay interviews can help you understand what has made people stay, and you can enhance those elements of your culture to make it enabling," she suggested.   
Using gut feeling to hire employees may not be reliable, Mr. Verma believed. "Using a scientific tool instead can make the job easier," he said. In addition, nurturing a culture that provides favorable conditions to employees is important.  
Get first book free!  
In a bid to encourage reading, a mobile library at the conclave offers the first book free to attendees. Upon sharing a summary of the book on a QR code, the readers are eligible for a 50% discount on the retail price of the next book, deliverable at the doorstep.   
Kickstart your HR transformation journey by joining us at the next conclave in Pune on March 23.