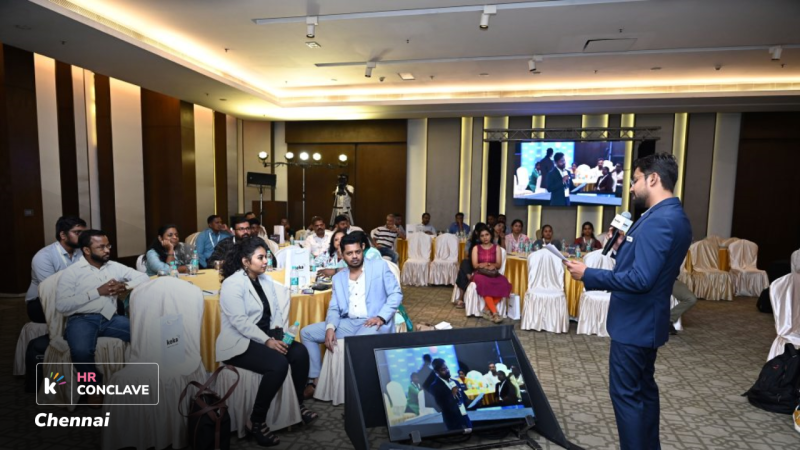 The first step to creating the right culture at a company was to foster an environment of learning, a speaker said at the Keka SME HR Tech Conclave in Chennai.  
Tracing the genesis of culture, Veena Sreeram, Sr. Manager Inclusion Transformation, Guardian Life, pointed out: "Culture results when you define the vision or the goal statement of an organization. It is top-driven."  
Keka HR, an SME HR technology leader, organized the conclave at Taj Vivanta, Chennai. The day-long event, which is traveling to 13 Indian cities, brings together the best minds in the sector.  This was the eighth edition of the conclave.  
The gathering also included a knowledge hub where attendees were given access to practical HR use cases, case studies and books on HR management.  
In a departure from usual conference formats, the Chennai conclave invited the attendees to participate in round-table discussions. They were allotted a topic each to discuss challenges and solutions thereof. Later, one representative from each table shared them with the audience. 
Culture is inclusion
Elaborating on culture, Ms. Sreeram went on, "Culture is inclusion. The values of an organization drive culture. An organization is about flexibility, interdependence, stability and independence and this could help drive purpose, safety, authority and learning."  
At a table which discussed 'Lack of clarity in performance expectations', Sabita Joseph of Market Simplified stated that clarity of expectations revolved around five areas – behavior, results, quality, priority, and timelines and deadlines.  
Among the challenges, she highlighted flawed goal-setting and inadequate communication thereof. "We must clearly define outcomes," she added.  
Exhorting HRs in the audience to set clear performance expectations, she said, "We need to work towards creating a culture of clarity, consistency and robust career paths."  
Further, she asked the audience: "Are we reinforcing good performance by reiterating expected behaviors?" And she also called upon HRs to eliminate biases and perception-based feedback.  
At another table, Jayanth Seshadri, Head HR, KUWY, pointed to challenges relating to employee engagement. He said, "We need to track the number of employee touch points, both physical and digital." 
Varied needs
In addition, he said, "Employees have varied development needs for which customized interventions are needed." 
Moreover, at a table which discussed 'How is an organization structure critical for HR strategy', participants highlighted a structure's importance in role clarification, setting work culture and upskilling talent.  
As for grievance management, HR Advisor Ponnuswamy V.P hinted at the dilemma between the personal and the digital touch, and the imperative for not having a personal touch while dealing with grievances.  
Further, he argued that HRs should only be facilitators, but the stakeholder concerned should resolve grievances.  "If it remains unresolved, it should reflect in their performance review. That's how people will take it seriously," he advised.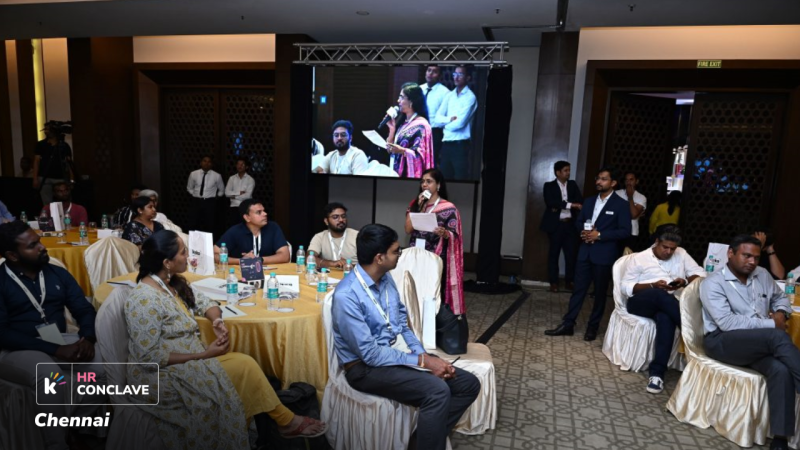 Moving on, HR Shapers Founder Ashish Gakrey, among the moderators, said that HRs themselves raise grievances quite less, probably owing to the fear of repercussions or retributions.  
While discussing 'Challenges to measure employee satisfaction', Vinitha Mohanakrishnan, HR Manager at BOT VFX, said only 70-75% of employees participated in surveys. Plus, anonymity, transparency and converting data into actionable insights were among challenges. 
Get first book free! 
In a bid to encourage reading, a mobile library at the conclave offers the first book free to attendees. Upon sharing a summary of the book on a QR code, the readers are eligible for a 50% discount on the retail price of the next book, deliverable at their doorstep.
Kickstart your HR transformation journey by joining us at the next conclave in Kolkata on June 15.