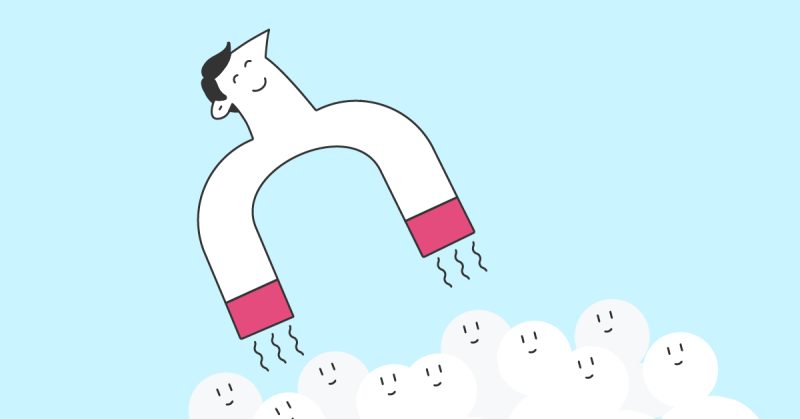 A study by The Josh Bersin Company revealed that today around 75% of companies are struggling to recruit to find and attract talent. According to a report by SHRM, the struggle to attract talent can be accounted for the battle for top talent among employers as competition from employers stands at the highest at a rate of 43%, followed by lack of work experience and lack of training. Companies with more than 250 employees face a high 74% talent shortage rate. Moreover, researchers expect an 85-million-person shortage by 2030 and a loss of $8.5 trillion in annual revenue in 2030. 
Only a few organizations know how to equip themselves with the right people they will need. Most companies are not prepared for the disruption caused by technology and market trends.  
Many organizations look for talent in the same, old, wrong places and follow popular trends. They undermine the importance of the ability to see talent before others see it and unlocking human potential. Managers must leave behind outdated and popular hiring tactics that hinder creativity and innovation within an organization. While there's no single best way to hire talent, there are better approaches. 
Understanding the critical angles of competence, commitment, and contribution
Despite the growing importance of talent management, 'talent' is not defined in most organizations.  While most models or frameworks are useful in helping organizations understand what kind of qualities to look for when attracting talent, they lack the dynamism required for the current and future business environment.  
To identify and detect potential, it's pivotal to actualize the right definition of talent for various functional areas. This definition will be aligned to both the organization's strategy and changing business trends. This acts as a basis for identifying, attracting, recruiting, developing, and retaining talent.  
Dave Ulrich and Smallwood's 3C talent model is a formula comprising of 3 critical components – competence, commitment, and contribution.  
The above components are dependent on the environment, business, and changes over time. Its formula is:
Talent = competence x commitment x contribution
Competence
Competence refers to the behavior, knowledge, and skills of a role that correlates with the performance and can be improved via training and development. It includes emotional intelligence, social intelligence, and systems thinking. A person must possess the knowledge and skills required for a role and should display appropriate behavior. Additionally, an individual needs to have the ability to learn, adapt, and create. 
Competence-based assessments do not provide a complete picture of a talent. Such assessments do not consider other crucial skills like creativity and the ability to learn and adapt, which are crucial in jobs. Such qualities are needed to acquire skills and knowledge in a changing business environment. 
Overall, competence is the skill, knowledge, and values necessary for present and future requirements. 
Commitment
Competence alone is not enough. Individuals must be connected to the company and their work. They must focus on activities that deliver value to the stakeholders. This level of commitment can only be achieved when they are connected to the company's vision, values, and mission. They must be provided with opportunities to learn, grow, and develop themselves. Hence, commitment goes beyond just satisfaction. 
Contribution
Individuals who have competence and commitment but lack the contribution will gradually lose interest in their work and their talent will subside. Contribution is when talent moves from behavioral commitment to being emotionally connected to their work. They find meaning and purpose in their work because they believe that the company's purpose will help fulfill their personal values. 
Dave Ulrich and Smallwood's talent equation is not additive, but multiplicative – meaning that if any of the 3 components are missing, the others cannot compensate for it. For instance, low competence cannot provide room for talent to be developed no matter how much a person is committed and contributing. In the same way, an individual with high competence and contribution but low commitment will not be able to deliver value to the stakeholders because they are not connected to their work. 
Once the talent equation is in place, companies will naturally develop their own framework to attract the right talent. They will have a more defined talent acquisition process in place and can effectively implement recruitment marketing strategies. However, before this, let's explore where and how talent can be found and developed. 
Navigating the talent landscape
As discussed above, companies do not know how to equip themselves with the right talent they will need. 
As Steve Jobs said, "The secret of my success is that we have gone to exceptional lengths to hire the best people in the world."
When it comes to measuring the success of hiring practices, quality of hire should be the number one metric. It's important to note that successful companies follow a structured approach and invest their resources into finding great talent who will contribute to long-term success.  
According to LinkedIn, hiring the right talent can boost the company's profits by 40% every year. However, hiring the wrong talent can cost the company up to 30% of the employee's first year earnings, revealed by the US Department of Labor. It ranges from $17,000 to $240,000 per person.  
To ensure a good quality of hire and meet future company needs, it's crucial to find talent where they are most active. Target the areas where they are most engaged and tap into a pool of individuals who are already interested and involved in their respective fields. Furthermore, focusing on active talent pools allows organizations to identify candidates who are more up to date with the industry trends, technologies, and practices.  
Tech: There are popular platforms for developers to collaborate on projects, showcase coding skills, share their personal projects, participate in answering questions and in coding challenges. Employers can explore these repositories and identify individuals with specific skills for their business requirements.  
GitHub

 

StackOverflow

 

HackerRank

 

Dev.to

 
Design: Employers can browse through designers' profiles, view their portfolios, and assess their quality of work. They can also explore different communities where designers share their artwork, projects, and ideas while presenting their work in a visually appealing manner.  
Dribble

 

Adobe Creative Cloud Community

 

Behance

 
Writing and content creation: Organizations can find talent by finding sources or communities where individuals share their written work, insights, and creative expressions. By exploring the platforms provided below, employers can discover talented writers, bloggers, podcasters, and content creators who demonstrate their expertise and unique perspectives. 
Medium 

 

WordPress (Explore featured blogs and discover talented writers in the 'Discover' section)

 

HubPages

 

Substack

 

LiveJournal

 

Podcasting platforms

 

Tumblr and other visual storytelling platforms

 
Video, animation, and photography: There are various sources that cater to artists, designers, and filmmakers. They are the ideal spaces to discover and connect with creative professionals specializing in visual storytelling. Employers can also discover photographers and their portfolios. 
Vimeo

 

DeviantArt

 

Behance

Motionographer, etc

 

500

Flickr

 

Instagram 

 

1x

 
Music, illustration, and art: When searching for talented musicians, there are several platforms specifically designed for discovering and connecting with artists and illustrators in their respective fields. Some prominent platforms include: 
SoundCloud

 

Bandcamp

 

ReverbNation

 

Spotify

 

ArtStation

 

Behance

 

Dribble

 

DeviantArt

 
Other industry-specific communities: Employers must stay updated and invested in industry-specific communities to explore talent and tap into talent pools. There are various platforms and communities that can be tailored to specific fields. 
Stayi

ng

invested with talent for their career growth 
After successfully navigating the talent landscape and identifying specific talent, it's important for organizations to stay invested in nurturing and supporting their career growth. This approach not only helps with attracting top talent but also fosters a positive employer brand, loyalty, and engagement. This helps companies position themselves as an employer of choice in the industry.  
Host or sponsor hackathons to allow talented individuals to showcase their skills and solve real-world problems. These events serve as a talent magnet and attract talented and experienced individuals.

 

Organize or participate in tech conferences. When employers establish themselves as industry experts and create a strong presence, it enhances the employer brand and attracts highly skilled individuals.

 

Invest in college conferences and events. Offer opportunities for networking, mentoring, and knowledge sharing. 

 

Host webinars, sponsor industry-specific meetups, and organize workshops focused on skill development. 

 
By actively engaging with the talent community and fostering connections, companies can establish themselves as attractive employers and create long-lasting relationships with talented people. 
Framework to attract the right talent
Once companies have developed effective strategies to find, invest, and nurture talent, they can ensure that this framework is in place.  
3Cs of talent (Competence x Contribution x Commitment) – Redefined talent acquisition process

 
Dave Ulrich's model emphasizes the importance of evaluating candidates based on their competence, commitment, and contribution. By integrating this model into the talent acquisition process, organizations can redefine their approach to find, assess, and select candidates who possess the desired competencies, showcase strong commitment to their work, and can make significant contributions. 
For example, it can help design work samples to make sure that the right talent is hired. From conducting a job analysis to interviewing, this model can be integrated into each step of the talent acquisition process. This helps organizations not only select candidates who have the necessary skills but also those who fit well within the organization's culture and have the potential to drive success and growth. 
Recruitment marketing – Volume and caliber of candidates 

 
Recruitment IS marketing. If you're a recruiter nowadays and you don't see yourself as a marketer, you're in the wrong profession.

– Matthew Jeffrey, Global Head of sourcing and employment brand, SAP
Developing a strong employer branding and building a solid recruitment marketing strategy can have a significant impact on the company's ability to attract top talent. Having a strong employer brand can decrease costs per hire by 43% and turnover by around 70%. Unfortunately, only 41% of employees know what their company stands for and what makes it different from competitors, as revealed from Gallup's research. 
Through strategic marketing efforts, organizations can highlight their unique value proposition and create compelling messages that resonate with the target audience. Recruitment marketing involves: 
Establishing strong employer brand 

 

Strategic job advertising 

 

Using engaging content and storytelling techniques 

 

Leveraging social media presence 

 

Hosting or participating in networking events, conferences, and career fairs

 
By employing such strategies, organizations can significantly enhance the ability to attract top talent, thereby increasing the visibility and desirability of the employer brand. This results in a larger volume and caliber of highly qualified candidates. 
When operating in a highly competitive market, it becomes even more critical for organizations to differentiate themselves and stand out from the rest. This is where effective marketing strategies come into the picture.  
Effective recruitment strategies to attract talent in a highly competitive market
Several years ago, Bill Gates predicted what is now common knowledge in the business world. 
He said, "The competition to hire the best will increase in the years ahead. Companies that give this extra flexibility to their employees will have the edge in this area." 
Most companies are unable to or are unwilling to meet their own workforce's demands, thus losing good talent to competitors. According to research and HR professionals' everyday experience, the job market today is 90% candidate-driven, meaning that organizations don't get to pick talent, the talent picks them. Hence, a substantial percentage of companies struggle to attract talent, competition being the major reason.  
By leveraging the following strategies, organizations can increase their chances of attracting top talent in a highly competitive landscape. 
1. Create a candidate persona
One effective strategy is to develop a candidate persona based on the information gathered about the talent pool to understand their preferences, motivations, and career aspirations. Organizations can develop a deeper understanding of their target audience and tailor their recruitment strategies to effectively engage and attract talent. For this: 
Gather information through market research and surveys

 

Define key attributes such as technical and non-technical skills

 

Craft personalized compelling messages

 

Choose communication channels preferred by the talent pool

 
 2. Be your competitors' fan  
Understand competitors and follow them on online platforms. Research how and what they put out to attract candidates. Check out their blogs, newsletters, and other content. Be updated with their job listings before developing strategies. Design messages to attract candidates to enhance hiring efforts. This helps organizations make more strategic recruitment marketing decisions. 
3. Focus on employer branding
According to research from CareerArc, 96% of companies believe that employer branding significantly impacts revenue, positively or negatively. Showcase the organization's unique cultural differentiators and market the company to desired job seekers.  
4. Continually develop EVP
EVP (Employer Value Proposition) includes an organization's mission, vision, values, and culture. It showcases what the company stands for and what makes it unique along with the benefits, perks, and opportunities that come along when working in the company. Invest time to define a clear EVP and develop it regularly. 
5. Compensation & Benefits
Offering attractive compensation and benefits package attracts better talent. 66% of companies identified that having a sound compensation strategy is the number one reason for attracting and retaining top talent. 
6. Diversity & Inclusion
Set clear goals for representation and write inclusive job descriptions. Include diverse groups and pools of talent when hiring and ensure that the shortlisting process is fair. 
7. Design a unique positioning strategy
Determine what makes the organization unique and appealing. Develop a narrative and communicate the company's USP and form an emotional connection with the candidates. This requires a defined EVP and employer branding. 
8. Build an employee referral program
Encourage current employees to refer highly qualified candidates through a defined reward system. This helps attract top talent, reduce recruitment costs, and create a positive work culture.  
Attracting the right talent is only half the battle 
While attracting talent is a crucial aspect, it is only half the battle. Attracting talent focuses on enticing individuals to join the company and on the other hand, retaining talent involves developing an environment that fosters growth and satisfaction. When most organizations are emphasizing candidate experiences more than ever, don't be left behind in the race and start creating candidate experiences before and after joining. With Keka, one can achieve this by automating the offer release process and collecting documents in advance. Managers can deliver messages right to the new hire's inbox and share their work culture, stories, and exciting projects. Additionally, Keka offers ATS, integration with other HR systems, sourcing, onboarding, and many other features.