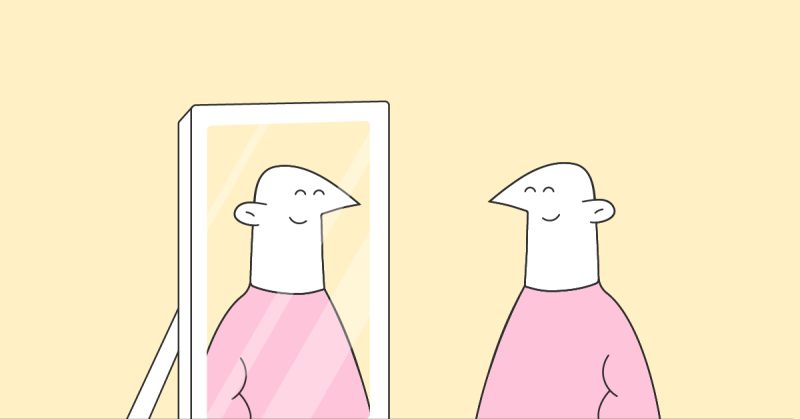 Self-evaluations are a part of the performance review process and have been around for several decades. The concept gained more popularity as organizations set out to promote a culture of self-improvement and employee engagement. Writing a self-evaluation often brings feelings of reluctance, anxiety, and dread. Some people find it difficult to brag about their achievements and highlight their worst weaknesses. However, this process should be a positive experience for both managers and employees.
Self-evaluation directs us to prepare our next performance from the past and today's experience."

– Auliq-Ice, a founder and CEO at Icetratt Ventures
Self-evaluations are not just status updates or a way to praise oneself and point out mistakes. It's an opportunity for employees to better understand their work and the areas they must work on. They complement performance reviews perfectly as employees have the opportunity to write down anything they believe is essential. This approach fosters a well-rounded performance review. Let us further understand why self-evaluations are necessary.
Are

S

elf-

E

valuations

N

ecessary

? 
In short, yes. They are necessary. A study on 30 years of performance management research revealed that performance management leads to greater success when employees participate. Since it's a two-way process, it reduces biasness. This is, however, just scratching the surface as there are numerous other benefits: 
 

Leads to better performance:

As revealed by a study on managerial feedback in 2020, self-evaluations help focus on future actions, which ultimately leads to better performance. When employees sit to write their self-evaluation, they reflect on their high and low points. This helps understand what they still have left to learn.

Empowers employees:

When provided with the opportunity to reflect on achievements, strengths, career goals, and developmental opportunities, employees begin to feel a sense of accomplishment. It reinforces their belief in their abilities, ultimately boosting confidence.

Enhances teamwork:

Employees understand how they contribute to the overall goals of the team. They can identify the areas where they could have better contributed to the team's success.

Evaluates the entire annual period:

Self-evaluation is not a one-time event, meaning employees must write their self-evaluation on a periodic basis. This gives an overall view of the entire year's performance, improvements, and accomplishments – ultimately reducing any recency bias.

 
The Areas Self-Evaluation Creates an Impact On:
Writing a self-evaluation has an impact on various areas of an employee and the organization. For example, the company Smarty has an incredibly low employee turnover. It fostered a strong culture of self-evaluation and two-way communication, which resulted in a 97% retention rate. This proves that companies see measurable results from encouraging self-evaluation. It also creates a visible impact on: 
The overall performance review process. Both managers and employees can get an overall view of performance and it helps in having a fair conversation. It promotes transparency and enhances the effectiveness of performance reviews.

 

In this process, employees become aware of the areas they will need to work on to develop themselves. By reflecting on their strengths and weaknesses, they can identify learning opportunities.

 

When employees reflect on what they need to work on, they set goals for their future. With help, they can create a roadmap to improve their skills to become better at their jobs. This facilitates professional development planning.

Self-evaluation impacts an individual's career path. When employees better understand their strengths, they can identify better opportunities and shape their career positively.

 

Employee retention rate. Individuals feel recognized when they are presented with the opportunity to evaluate their own performance and participate in the performance review process.

 
 Before delving into how to write a self-evaluation, let us understand in brief what makes them more effective. 
What Makes Self-Evaluations More Effective?
Both managers and employees face challenges that make self-evaluations ineffective. One major reason is that employees struggle to objectively evaluate themselves. They struggle to identify their strengths and weaknesses, overstate, or downplay their contributions. There are other reasons, such as limited information and worry about negative consequences, which leads to ineffective self-evaluations. To tackle these challenges: 
Connect them with OKRs
Self-evaluations are more forward-looking when employees reflect on past performance and align their areas for improvement with their upcoming goals. This ensures that self-evaluations are aligned with the organization's objectives. 
Write them monthly
Self-evaluations are a powerful tool and should not be restricted to writing only at the time of performance review. Regular self-assessment is important for continuous improvement and ongoing feedback. This improves communication between managers and employees as well. 
Be critical
Employees should acknowledge both strengths and weaknesses honestly and accurately. Use examples, measurable results, and achievements to display contributions. Maintain a positive tone when writing about weaknesses, demonstrate the commitment to improve. 
Include insights from peers 
Reach out to peers whose opinions are valued to note down specific examples to include in the self-evaluation. Look for patterns and be open to criticism. This step helps find blind spots that one may not have been aware of.  
Paving Path to Growth – Start Reflecting Before Evaluating
 Self-evaluations become overly positive or negative when employees don't take time to reflect before writing. They will have a limited view of their performance, and this will lead to bias. When employees fail to reflect, they will miss the opportunity to improve and grow professionally. Below are a few areas employees need to reflect on: 
1. Understand the type of self-evaluation used
Understanding the type used helps write an appropriate self-evaluation. For instance, some companies ask open-ended questions asking employees to talk about their goals, weaknesses, achievements, etc. Most companies use a rating system – meaning that employees rate themselves on a scale from 1 to 5. A hybrid self-evaluation is a combination of the above two. This is a highly recognized type of self-evaluation, which is used by SHRM as well. 
2. Be aware of how the self-evaluation will be used
It's important to know how self-evaluation will be used. It can be used for performance reviews, bonuses, promotions, etc. Knowing this, a self-evaluation can be crafted as per its purpose. 
3.
List the accomplishments over the past year 
Employees should sit back on this one and take time to think about what they have achieved over the past year. First, they can list down everything they can think of and then highlight the essential ones. The accomplishments the employee is most proud of and also brought value to the team. 
 4.
Include challenges
A self-evaluation can only be well-balanced when it has the challenges faced as well. Employees should make sure that the challenges should be about the job, and not about them. The strategies used to overcome these challenges must be included as well, along with examples.  
 5.
Gather analytics
When listing down accomplishments or challenges, adding quantifiable data wherever applicable will add value. 
 6.
Take some time to figure out how you feel about overall performance 
Employees should note down from their own knowledge how they believe their work aligned with the organization's goals. Next, he should seek insights on the same from different people and take notes. Using this information, an unfiltered version can be written which can be organized properly later. 
Start Writing Self-Evaluation: Where to Begin?
Now that we have the unfiltered version ready along with feedback from all sides, let's learn how to write a self-evaluation.  
1.
Review OKRs
OKRs are measurable goals set at the beginning of the review period. By going through the goals set and reflecting on the progress made, goals achieved, and the areas the employee fell short of, an individual can better understand his performance. Most self-evaluation forms require employees to list down their goals. 
2.
What contributions sets an employee apart
When it comes to the part where the employee has to write how his contributions set him apart from his peers, he can highlight these along with data. This is when the employee went beyond his usual responsibilities. 
3.
How the work done connects with a bigger picture
This question is often asked when self-evaluation is based on open-ended questions. Employees can take their time to discuss how their contributions bring success to the team and organization. 
4.
Highlight main accomplishments (from the list created above)
Employees can write their main accomplishments from the first draft written. These achievements should be backed with data, wherever applicable. 
5.
Use a positive tone when describing challenges
Write only the major challenges encountered on-the-job. It's essential to maintain a positive tone when writing them without being overly critical. These should be followed by what actions the employee is taking to overcome them, if the format allows for it. 
 6.
Include feedback received from others 
Any testimonials and quotes received from other employees can be included when writing a self-evaluation. This increases credibility. 
 7.
Talk about areas for improvement 
From the challenges listed above, a few areas the employee should work on in the coming performance cycle or months should be included.  
 8.
List down action items
At the end, write down the actionable items for the next month or period. 
Self-Evaluation Sample
While a company's type of self-evaluation differs, most of them include all the elements discussed above. Below is a sample that can be used in any format. 
Employee Name:  
Position: 
Manager/Supervisor: 
Date: 
1. Describe your most significant accomplishments from the previous review period/month. 
 I led three successful marketing campaigns that resulted in a 25% increase in sales. I've implemented data-driven strategies that boosted customer engagement by 35%. These achievements helped drive revenue growth and improving brand visibility.  
2. What were the major challenges faced during this period? How did you solve them? 
I've faced a few challenges caused by the pandemic. I adapted to the market disruptions with digital marketing initiatives. I encouraged cross-team collaboration and ensured project continuity. 
 3. What are the areas you think you should improve? 
 Some areas to improve – increasing task delegation, ensuring autonomy, and encouraging self-improvement in the team. 
 4. On a scale of 1 to 5, how well would you rate yourself on the following areas: 
Completing work in given timeframe

– 5

 

Collaborating with the team

– 4

 

Achievement of all goals

– 5

 

Satisfaction on the tasks worked

– 4

 
 5. Define your goals/action items for the next period. 
 Aim for a 40% increase in sales through creative marketing techniques, optimizing campaigns, and reviewing customer feedback analysis for product improvement. 
 6. Explain how your manager can help you. 
 Need support in accessing analytics training and resources for customer research. Implementing learning programs and workshops for career advancement. 
Charting Career Growth with Self-Evaluation
When discussing areas for improvement, employees should emphasize career development. It has to be connected to improving their performance in the current job. The employee should begin by thinking about where he wants to be in the next 5 years along with his sense of purpose and aspirations. Next, he should identify where he currently stands and list down the gaps between current and desired capabilities, skills, and knowledge. This helps ask for additional support from the management, such as training, workshops, etc. This information can be used to have a meaningful conversation with the manager. 
Empower Your Self-Evaluation Further with Keka
With Keka's Performance Management System, you can easily gather input from multiple sources to include in your self-evaluation with the 360-degree feedback system. This helps give a clear understanding of your contribution and value added. You can also set goals at the start of the period and review them whenever needed. Set any goals that align with your career goals, the team, and your developmental areas. Keka also offers other features, such as continuous feedback, 1:1 meeting, analytics, etc.