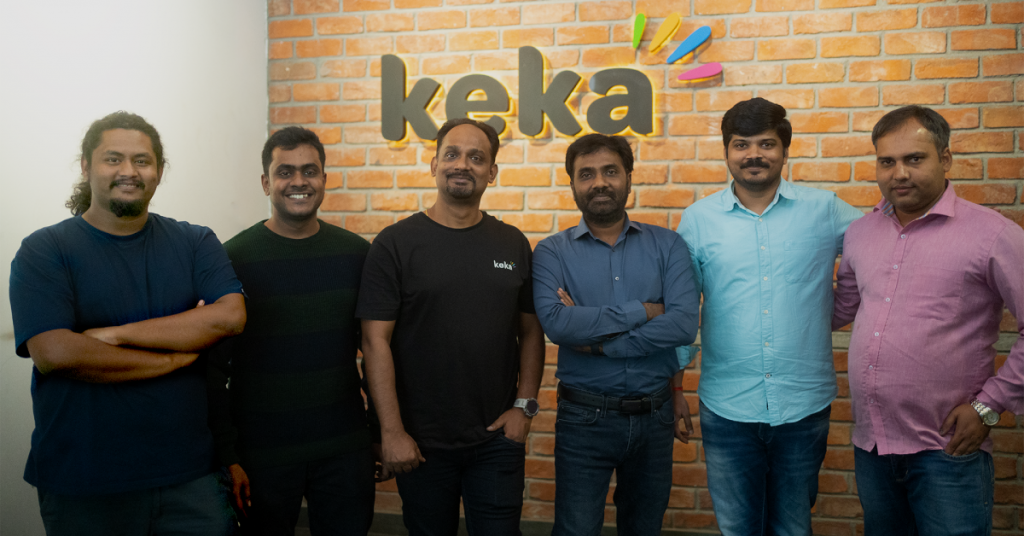 After a continuous stream of successes, while staying bootstrapped, Keka has finally secured funding as it embarks on a new journey.
The company secured a historic $57 million from WestBridge Capital, making it India's largest Series A SaaS funding.  
Launched in 2016 by Vijay Yalamanchili, Keka challenged the status quo in the HR tech space. Watch Keka's Journey.
Facing tough odds, it emerged victorious, beating many established and funded players in the market.
It not only championed HR as a function, but also took up the mantle of redefining employee experience through its automation-driven HRMS platform.  
Within a year, Keka had won its first 100 customers; by 2021, it reached the 5500-customer landmark, and today, it generates the payroll of more than 1.5 million employees every month. 
For an organization that reached its 100-customer milestone in 2017, Keka grew exponentially in just a couple of years, crossing the $750K ARR in 2017 and achieving a 7X sales growth in 2020. By 2021, it had crossed the 5500-customer landmark. 
"Business today means serving both customers and employees."
While there have been plenty of tools to cover the customer experience, employee experience has taken a back seat.
Businesses can no longer afford to do that.
We want to help organizations focus better on their core asset – the employees.
Despite being bootstrapped all this while, we managed to thrive in the market, thanks to our employees and customers." said Vijay Yalamanchili, CEO of Keka. 
"I believe we raised funding at the right time.
We have been the fastest-growing HR tech leader in our space.
Although we got several offers for funding in the past, we never felt the timing was right.
Finding the right investment partner was also very important for us.
We wanted to partner with someone who had a long-term vision for the HR tech space.
I am happy that we found the right investing partner in WestBridge Capital.
This is not just about securing funding; it is also a validation of our ideas and approach in a world where many funded businesses are struggling to survive." He added.
Expressing his confidence in the company, Rishit Desai, Principal at WestBridge Capital, said, "In a short period of time, Keka has emerged as India's most trusted and innovative HR Tech platform.
Keka is disrupting the industry through its world-class product and highly reliable customer support.
We are aligned with their vision to build the best mid-market focused global HR Tech Platform that will allow companies around the world to modernize their HR processes.
We are very excited about Keka's potential and look forward to a long partnership with the company."   
With this historic funding, Keka has trained its sights on augmenting and building a world-class product within India.
It also aims to further enhance its offerings and bolster customer support.
"As we advance, R&D will be a primary area of our focus as we expand our engineering, product, and customer success teams,"
Vijay said while discussing Keka's plans for the future.