Every Hr manager and professional are now transforming as a strategic partner in the firm and they now do a wide variety of tasks from hiring to performance management for making that happen they need HR software and Hr apps to help them get the maximum output in this world of digitisation as whole day of an Hr executive spent along mobile and laptops while flicking through apps and software.
The aim of this piece is to highlight the top 10 software and applications every HR manager and HR executive's required to keep their work handy.
1. Mettl – Better Talent Measurements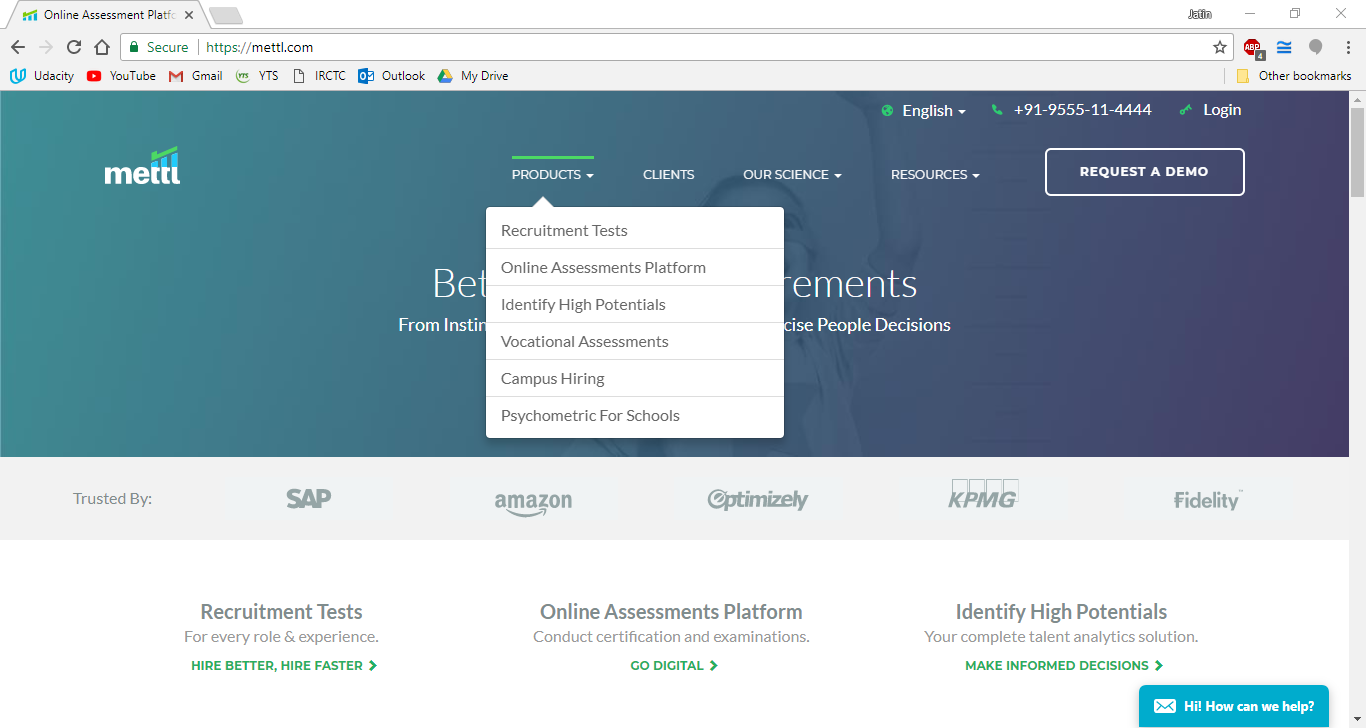 Mettl is an online assessment platform used to conduct various tests and evaluate potential candidatures. It provides content across psychometric assessments, aptitude tests, and IT/Non-IT domain tests, along with a SaaS platform to conduct secure online assessments. It enables organizations to hire by taking credible people decisions across two key areas: Hiring and Development.
Facial and keystroke pattern recognition technology verify the person that has signed in is the person they say they are, and the system records both the test-taker (through the webcam) and the test-takers screen throughout the test.
Mettl came up with automated, algorithm-based techniques for stopping cheaters that the company claims are even more sophisticated and foolproof.
Thus it would prove to be extremely useful to an HR Talent specialist who would then leave it up to Mettl while taking assessments and do some productive work. However, there are others that do this job too, such as cocubes.com
2. Belong – Outbound Hiring Solution
Belong is all about helping people reach their desired job easily, a job that they not only deserve but also love doing. It works mostly by cross-referencing the job demands and required qualities of the company with those on the interests and qualities of the potential employees. This way it is a win-win situation for both the company and the to-be-employee.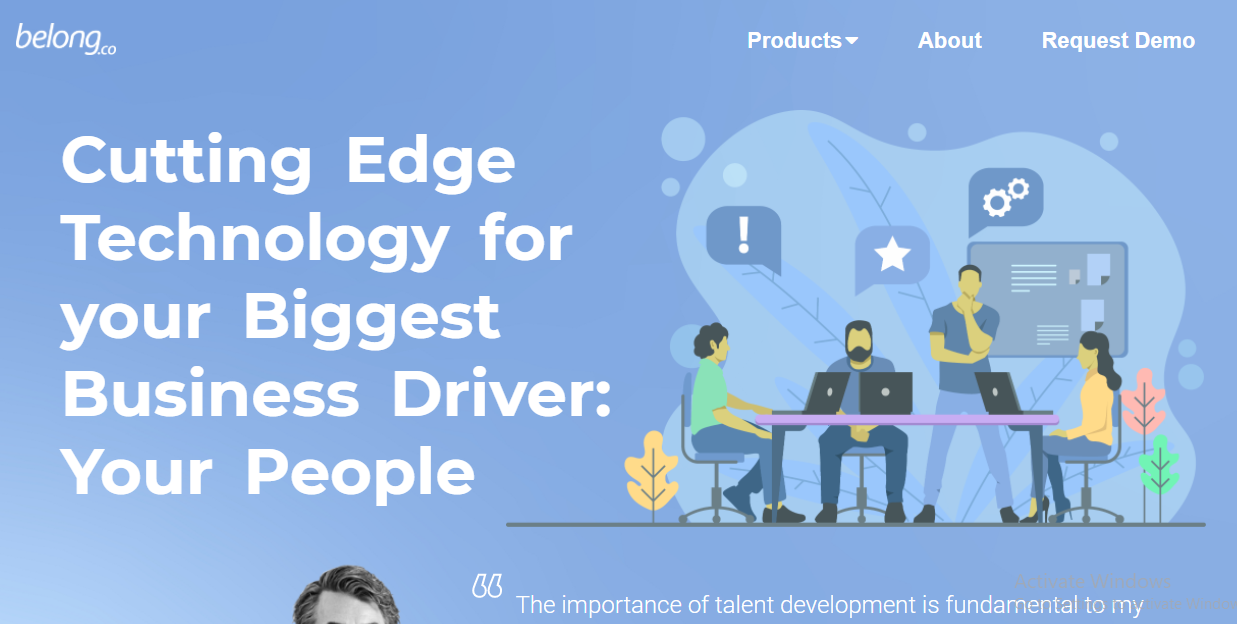 By focusing on outbound hiring, belong negates the need for relying on CVs, which might be fudged or out-dated or similar to other candidates. Its 'curated search engine' matches profiles over almost all social hiring platforms returning only the best matching candidatures for the company.
Moreover, belong has recently introduced a first of its kind algorithm that can assist companies in hiring quality professionals for sales and marketing roles across technology, hospitality, FMCG, Pharma, insurance, and finance.
As a brilliant app for an HR professional, the product continuously looks for technically-healthy candidates one by one wasting several working hours.
3. Rescue Time – Ideal Work‑Life Balance.
Rescue Time is superb time-saving software for those who spend a lot of time on their personal computers and often end up on social websites. Its application gives you the access to analyze your doings on a computer at the end of the day and learn from your shortcomings. These daily improvements would eventually help a user spend time more efficiently on a computer.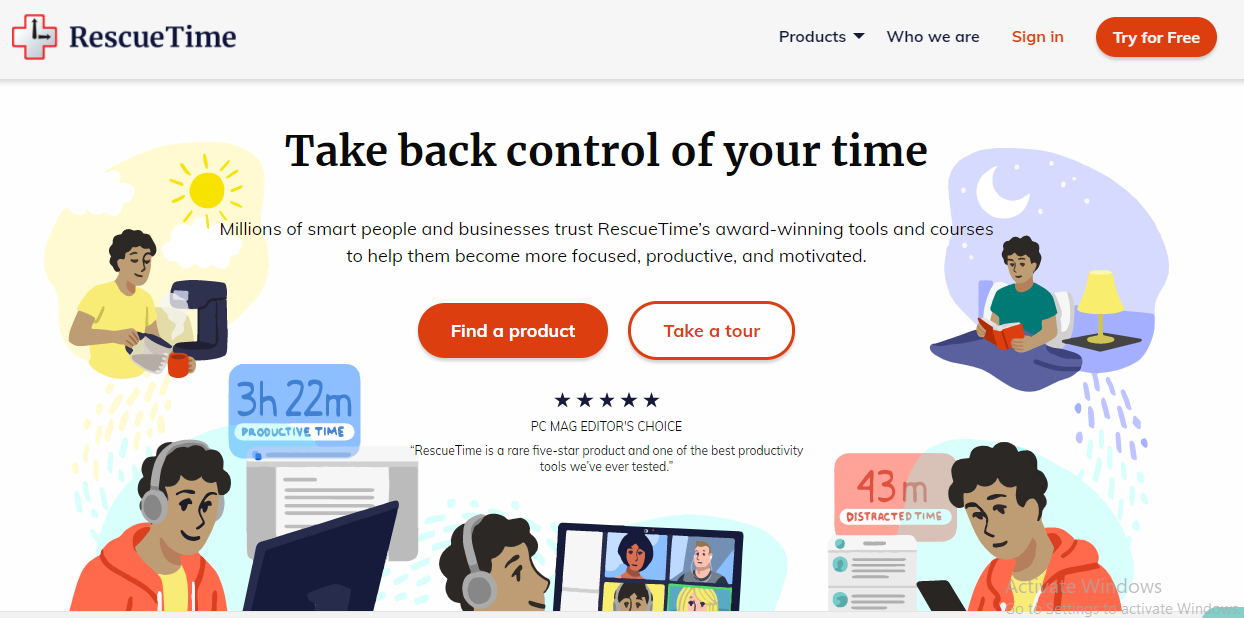 HR executive 's, who usually spend much of their time on the web, crawling through sites looking for potential candidates, can make use of this application.
you can monitor the time spent on different categories of websites namely – Communications, Business, News, Social Media, Software Development, Entertainment etc. Experts have defined it as the must-have application for those who are often distracted and/or want to maintain a healthy work-life balance.
Rescue Time gives you an accurate picture of your workday; you can set daily or weekly goals, take actions upon reviewing them later if you want.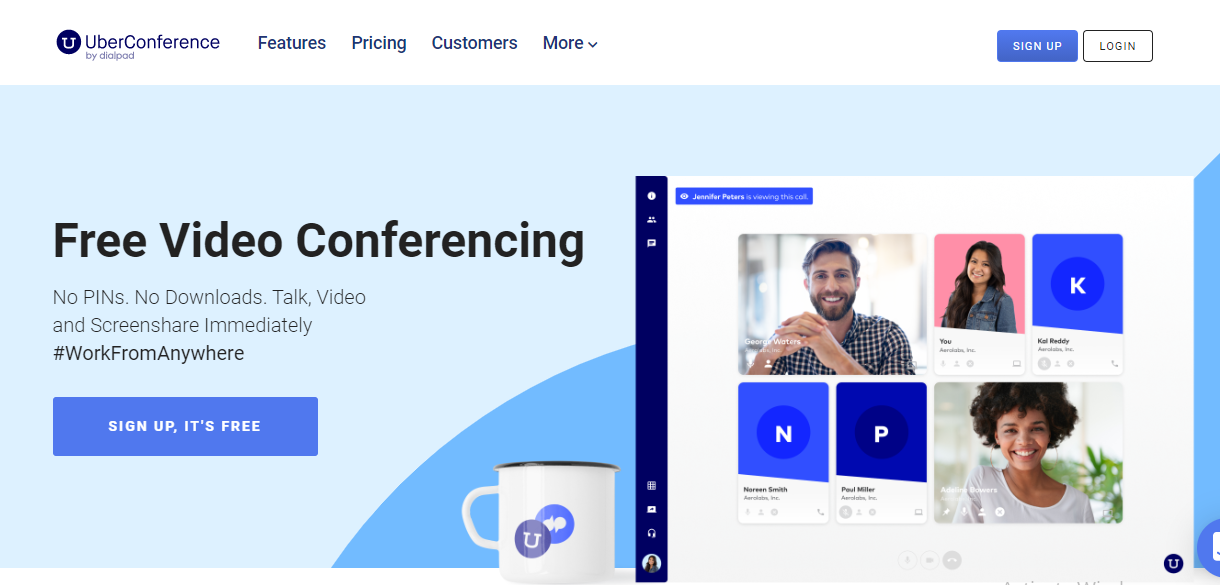 If you have ever been in a conference call from a company, with people in different locations, you'd know the trouble of connecting and reconnecting calls, people joining mid-session, not knowing who said what, and how many people are currently connected to the call? Well, the troublesome days are gone, now that Uber Conference has come up with a free Web client based architecture. Just log in to the Uberconference website, call a number and you are connected. Share the number with people who you want to connect with on the call. No PINs are required, just a normal Google Sign-up would work
.
The dashboard on the website displays the number of people currently connected, and moreover, who is speaking in real-time. You can even share documents with them, set up custom hold music for your organization, share screens, view the social profile of the people on the call. Or if you need to have a video call, it has a Google hangout integration to support that too.
HR professional's, who intermittently need to discuss company's benefit with different people very often, can make use of this free application.
it supports up to 10 people on a single call for a free subscription. They may use it to catch up with the work progress, discuss sensitive hiring decisions easily knowing the audience of the call. It also has a call recording feature, in case someone might need to take reference from, or jot down notes. Those of you, who are not using it, should get their hands on it right away.
5. Prezi – Presenting The Next Big Thing In Presenting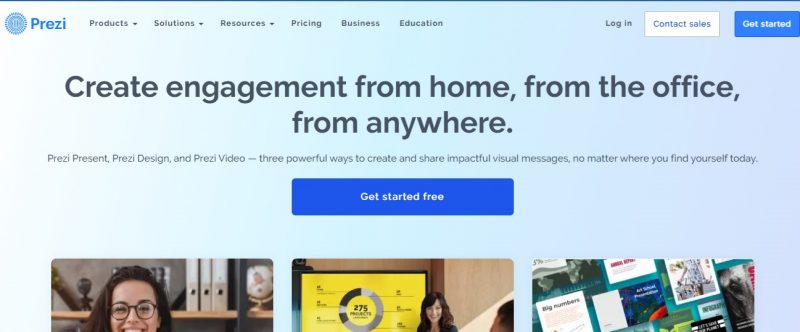 In HR profession giving a good presentation is one of the tasks comes along the job role. As you have to give the presentation during campus placement or addressing your employee.
After comparing Google Slideshare, Mighty, Aio remote, Presentation timer pro. We found out as an Hr professional Prezi will do the work for you. Features that catches the eye of any presenter is its user-friendly mobile handling and interaction is an absolute fit for Pitching and addressing the crowd.
Flicking slides during the presentation actually break the concentration so Prezi comes up with an innovative idea to showcase case canvas of the whole idea so that you can go through minute details.
Prezi have a good stock of interactive template ready to use which makes an Hr professional to also make some creative out of box presentation anytime anywhere without the need for graphic designers.
6. Trello – Collaborative Working Platform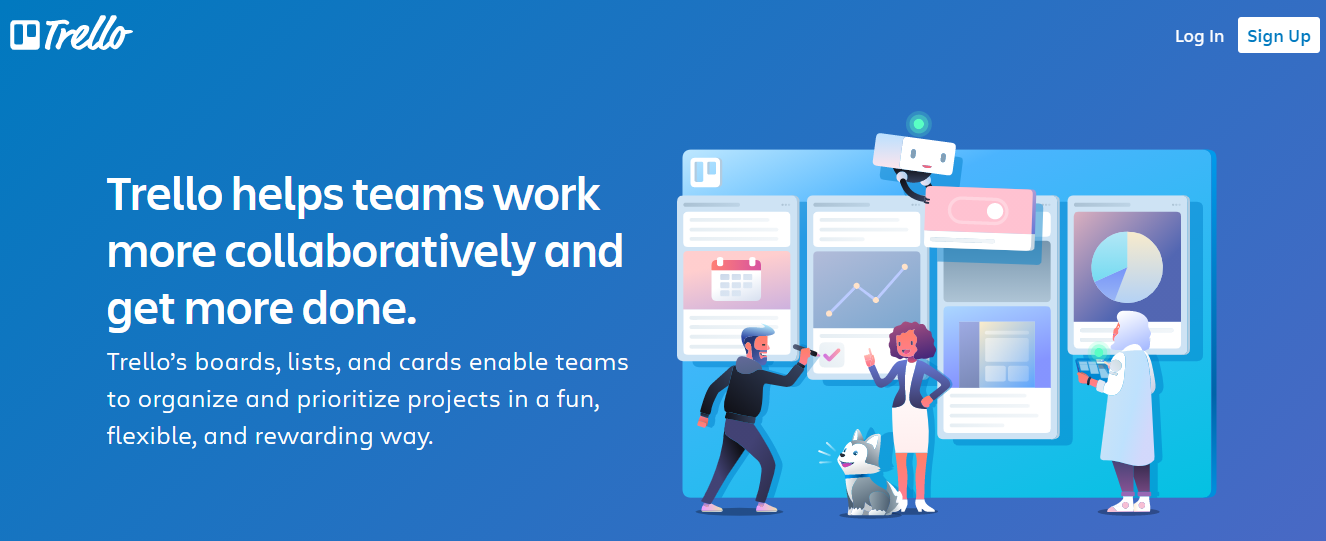 Trello is a web-based platform to easily analyze and visualize projects at hand. It helps professionals from different departments of the same company collaborate together and work flexibly on a same product/material.
This could come very handy to an HR who has to closely monitor the progress of work done by the employees under his charge. This would keep HR managers and the tech guys all on the same page whenever a technical project is in progress.
Trello is well-known for its visual theme and user-friendly display which keeps everything, beginning from a query to a rectified portion of the code, all on the same page and in front of the eyes.
Recently Trello has launched support for third-party integration with tools such as Stack, GitHub, and Salesforce for its paying users. Originally founded by Fog Creek Software in 2011, it is now owned by Atlassian.
7. Google Keep – Save The Things Instantly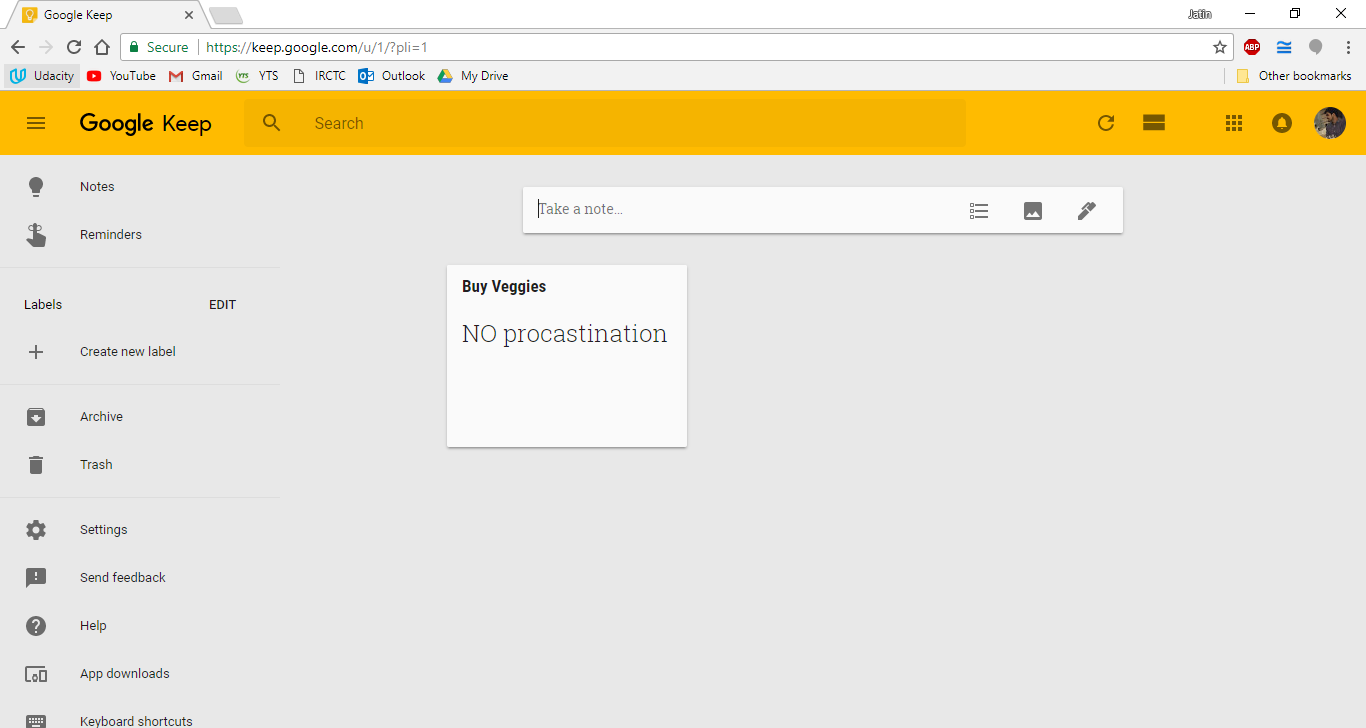 With all companies pulling up their socks, how could the tech-giant Google stay behind the lines? So, here's one extremely useful note-taking service from Google offering the Hr executive's to jot down important reminders, create custom to-do lists, voice notes, manage agendas, and save various handy file formats used in daily life all on a single screen.
Since its advent in March 2013, it has added various new features to it including the real-time note sharing option among users. This particular feature received huge compliments from various professionals. HRs, who usually are never free and often tend to forget some important work thing here and there; for them, Google Keep is nothing less than a boon. All hell broke loose when they integrated Google Keep with Google Docs and other Google apps on the server. Google Now could remind the user of any upcoming reminders.
Some praised it for its color coding feature over the notes, which despite seeming to be childish, was actually very time-saving.
However, it was criticized for lack of formatting and refining options. Upon its first release, there was no search option but was added soon after Google received negative feedback regarding the same. The same goes with Undo/Redo option which brought similar criticism from the users and was improvised later.
8. LastPass – LastPass Remembers All Your Passwords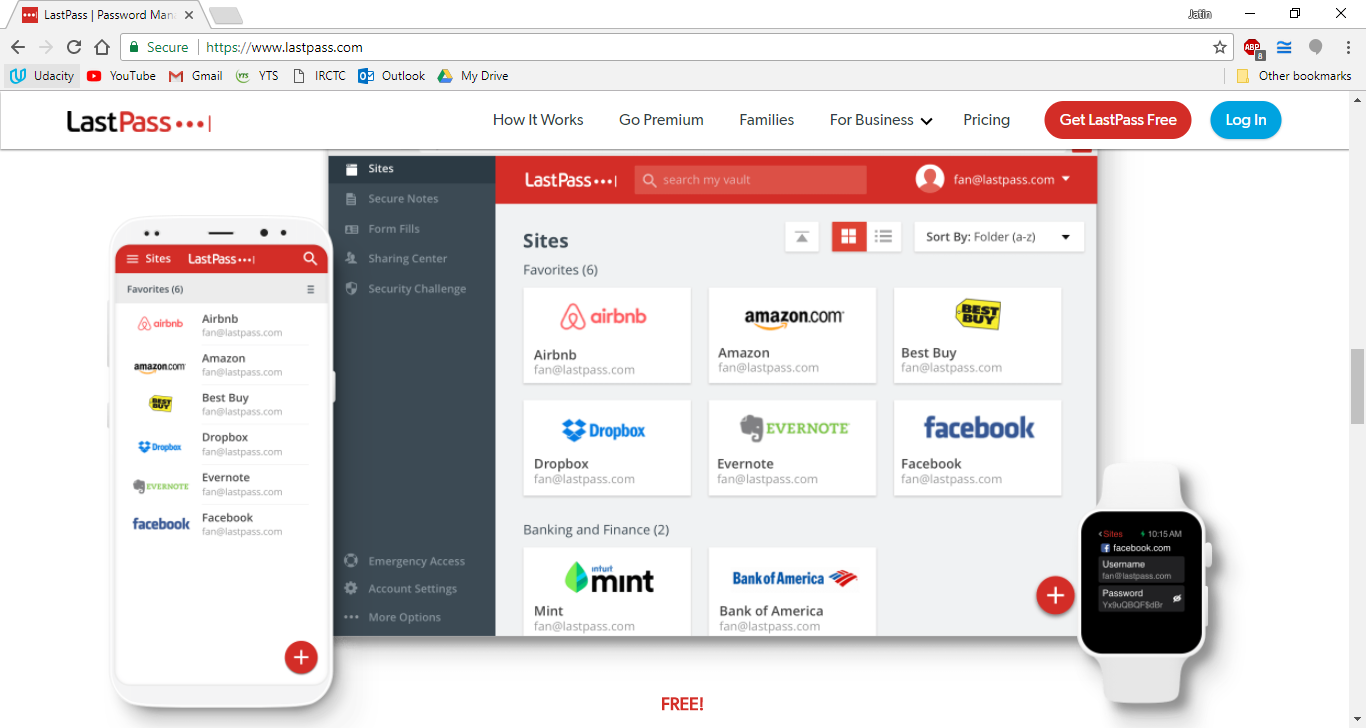 If you have trouble remembering passwords for different websites, you should immediately switch to LastPass. This application helps you through login pages as smoothly as jelly. LastPass is a freemium password management service that stores encrypted passwords in private accounts. Just create a Master Password once and let LastPass do the rest for you.
LastPass has a form filler that automates password entering and form filling, and it supports password generation, site sharing, site logging, and two-factor authentication. It is available as an extension to many web browsers, including Google Chrome, Mozilla Firefox, Apple Safari, Microsoft Edge, and Opera. It also has apps available for smartphones running the Android, iOS, or Windows Phone operating systems.
The apps have offline functionality too. This app would help an HR Executive's complete his work quickly, by gaining swift access to various websites without putting a lot of pressure on their minds.
Google joined in on this when they launched their own password saving feature in Chrome, which some find to be very similar to that of LastPass.
9. Software Suggest – Search Software As Per Requirement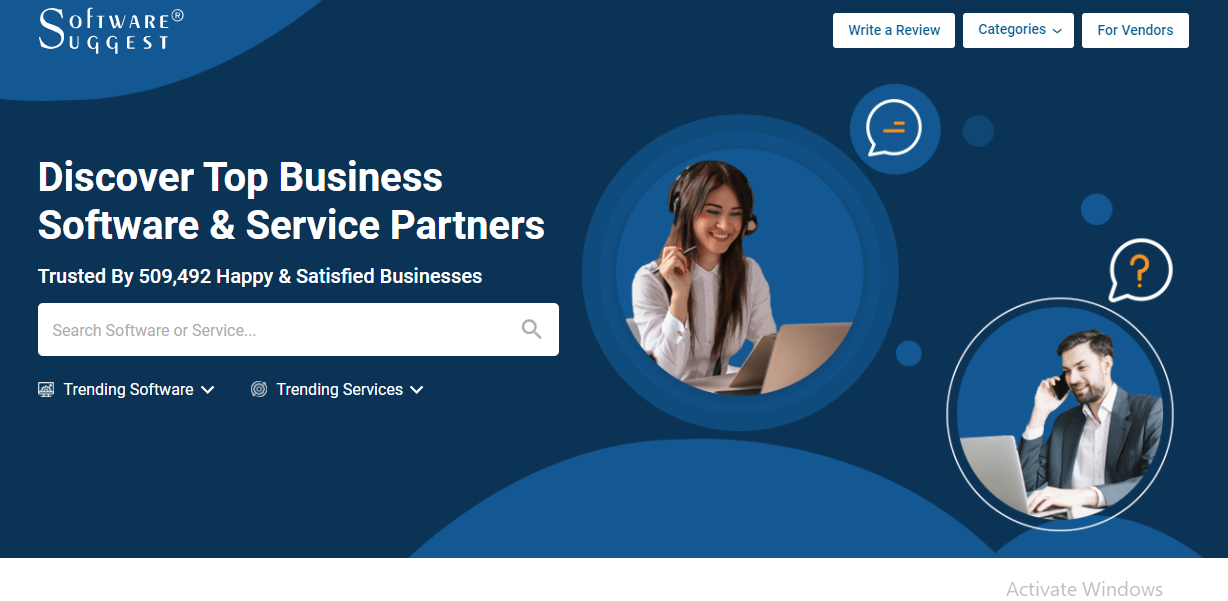 Software Suggest is one of the best software recommending platforms.They consult over a big repository of a database to find the best match for your business. It can even be used to compare software at once and find the best one.
Finding 'the' software for your business growth is very easy; just list down the features you're looking for in a software, and it'll list software for you.
They cover a wide range of businesses ranging from Accounts to Agriculture. It also displays reviews for particular software so that you pick the one that suits and serves your business completely.
HR professional could look into this software directory so that they are equipped with the best software as well as suggestions for employees. This process could prove to save some valuable time both for the employee and the company.
10. Yammer – Work Smarter, Work Together
Yammer is sort of a Social Networking website designed for inter-agency private communication. It was released as a freemium product, which means that the basic services will be rendered to the customers free of cost, but accessing some enhanced features of the application might require paying the software production company.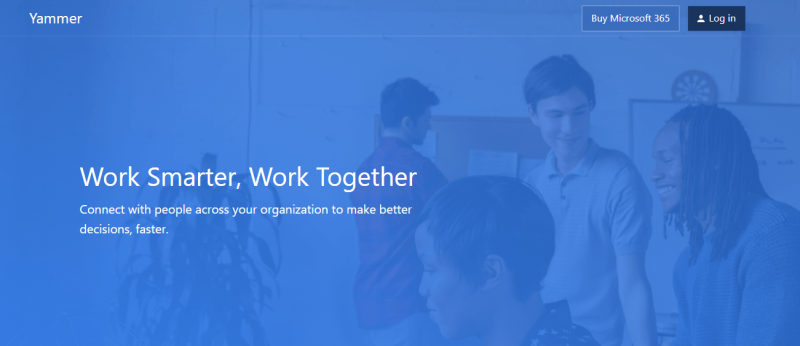 Yammer was launched in late 2008 and described as an effective medium of communication within an organization without the risk of breach of privacy. This also facilitates the work environment to a considerable amount. As mentioned above, this application will be quite useful for an HR Manager, who could use this to discuss sensitive matters with the employees under his authority. Multinational companies are often harassed in public, in case of a leak of an interpersonal affair within the company. The use of this application would then prevent such chaotic events from happening, easing the life of both HR professional and the employees.
Yammer was later acquired by Microsoft for $1.2 Billion. The main feature that made Yammer so famous among 80% of the Fortune 500 companies was that only a user associated with the company's Internet Domain could join the conversation making it extremely secure.
Yammer allows its customers to create multiple project-based groups to discuss different projects and move along faster.
Some apps which do not make the list but worth using for a Human Resource Executive.
Grammarly– Mistake-free writing has never been easier
Wunderlist -Personal and professional to-dos.
Sprout social -Powerful social media software
Clearbit – Online mail and phone directory
If you like the list please like and share it and we are open to suggestion please post your suggestion in comments.