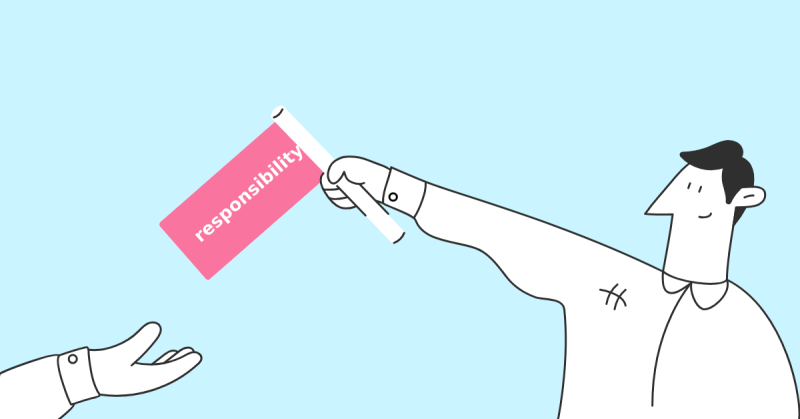 Without the right succession planning put to play in human resources, we build for the future without a future.

–  Mmanti Umoh
Umoh's quote is a reminder that succession planning is not an afterthought. Unfortunately, most organizations view succession planning as a one-time event rather than an ongoing process. It should be gradual and thoughtful, with lots of time to prepare, invest, and share information so that when the time comes, the transition is smooth. When done right, a succession plan organically unfolds right within an organization's ongoing development plans. By taking the time to implement a succession plan, organizations can make sure that they are prepared for any eventuality. 
What is

S

uccession

P

lanning?

 
There is a lot of debate and discussion on succession planning. Most organizations believe that succession planning is not a priority as they have other issues to deal with, such as recruitment and retention.  
Dave Ulrich, a well-known management consultant who has contributed significantly to the HR community, said,
"Succession planning doesn't start with people. Instead, it starts with the requirements of the position."
According to what Dave Ulrich has said, succession planning is to be considered an ongoing process that identifies key positions within the company which may become vacant due to various factors such as retirement, promotion, or unexpected departures. Without a proper plan in place, these gaps left by previous talent significantly impact business operations and performance. Succession planning addresses these gaps and challenges by identifying potential successors and preparing them to step into these critical roles seamlessly.
How McDonald's got succession planning right:
In 2004, when a financially struggling McDonald's had to lose its CEO, Cantalupo, to a heart attack, it had a successor in place who would assume the role of CEO. Unfortunately, the new CEO, Charles Bell, resigned due to health concerns. How did McDonald's survive after losing two CEOs in less than a year? The answer is simple, they had a third successor, James Skinner, in their pipeline who was ready to rise and take charge.  
The company began prioritizing its succession pipeline 6 years before the third successor took charge. The initial successor, Cantalupo, launched a "Plan to Win" program that prepared Charles Bell to take on the role of CEO. However, Bell wasn't the only successor Cantalupo was developing. Alongside Bell, James Skinner was also a part of the development program. His participation in this strategy and program would prepare Skinner to continue McDonald's legacy by taking Bell's place. The company went on to obtain what the Fortune Magazine called a 'Golden Age for the Golden Arches.' 
Thus, McDonald's proved that: 
"The goal of [succession planning] process is not to make current management replaceable, but to secure the continuity and continued growth and success of an organization."

– Ed Krow, SPHR, CCP, SHRM-SCP
Succession planning is more than just finding a replacement for a key position. It includes a great deal of employee development planning. This also involves assessing the skills and competencies required to perform these roles, both from a current and future perspective, and then implementing action plans to prepare and groom the candidates for these positions. 
Succession planning is all about business continuity. It is a process of preparation, not pre-selection, which means that successors are identified by giving all employees an equal opportunity, regardless of their performance or position. 
However, it is also widely acknowledged that organizations face challenges and encounter difficulties in implementing effective succession plans.
Why

D

o

M

ost

O

rganizations

F

ail at

Succession Planning

?
Gartner's Future of HR 2020 Survey revealed that only 50% out of 2800 HR leaders are ready to lead their organization in the future. Out of this, 45% of them struggle to develop mid-level leaders and one-third struggle to develop effective senior leaders.  
At a basic level, the reason why most organizations fail at succession planning is because of the following major reasons: 
Although many organizations have a talent management department or section in their organization, they haven't defined "talent."

 

No shared understanding of talent causes organizations to face difficulties regarding identifying and nurturing individuals who possess the necessary skills, competencies, and potential to assume critical positions in the future.

 
However, it doesn't end there. While not defining talent could be one of the many reasons for failure in succession planning, there are many challenges organizations will have to look out for. Let's understand some of these through a practical use case.
A Practical Use Case of General Electric's Unprepared Transition, A Failure to Plan for Succession. 
Jack Welch took over General Electric (GE) in 1981. His strong, bold, and competitive leadership style pushed the company to success and high operating margins. Jack was one of the most widely known CEOs. In its prime, General Electric was more than both Microsoft and Google combined. Unfortunately, when it came to choosing a successor, Jack Welch may have made a mistake which he regretted for years to come. 
In an interview with The New York Times in 2020, Welch said that he had made a "major mistake" in choosing Jeffrey Immelt as his successor. When Welch was the CEO, he launched various training programs to develop leaders, and the race for the title of CEO set one executive against the other. Out of 3 finalists, Jeffrey Immelt was chosen as the successor.  
Unfortunately, the financial loss and fall in stock prices following Immelt's appointment as CEO was historic. He panicked during the 2008 financial crisis, overpaid for acquisitions, dismissed talented executives, and sold GE's stocks at cheap prices. GE, which was once more than both Google and Microsoft combined, fell into disarray. Its market capitalization fell down.  
Jack Welch regretted that he had not done enough to prepare Immelt for the role of CEO. He said that he had also not given Immelt enough time to learn the ropes. While Jack Welch's leadership style was aggressive and bold, Immelt's was more thoughtful and focused as he concentrated more on research and on emerging markets while also limiting diversification to only a few successful sectors. 
Jack Welch believed that Immelt was not the right person to lead GE in the 21st century but would have been a successful CEO in a different time. 
Where did Jack Welch, or Jeffrey Immelt, go wrong? 
Jack Welch's legacy was tarnished not by his successor, Jeffrey Immelt, nor by his own failures, but by the succession planning process that failed to prepare his successor for the challenges of the 21st century. 
Here are a few things GE's succession plan missed out on: 
Not considering the external environment:

While Jeffrey Immelt possessed all the required skills, competencies, and abilities to get things done, the succession plan failed to consider the external environment, which was rapidly changing at the time. The 9/11 terrorist attacks, the financial crisis of 2008, and the rise of new competitors impacted GE – challenges for which the succession plan did not prepare the successor enough.

 

No clear succession plan:

GE had a process for identifying potential successors, but they did not have a clear plan in place as to how the potential successors would transition and transfer their responsibilities from one CEO to the next.

 

Overemphasis on financial performance:

The company relied heavily on financial performance as a criterion for choosing successors. Other essential leadership qualities were overlooked, such as innovation and adaptability.

 

Equating performance with potential:

Even if most leaders wouldn't admit it, they equate performance with potential. They emphasize past performance and track record within the company and use these as indicators of high potential. Assessing potential requires a more holistic approach, considering factors such as adaptability, external environment, and strategic thinking.

 
In the case of GE, the overemphasis on performance without a comprehensive assessment of potential may have contributed to the challenges faced during the leadership transition and the subsequent years. 
Limited attention to training:

There were criticisms regarding the limited attention given to training and development within their succession planning process. They did not prioritize the systematic development and grooming of potential candidates.

 
Training initiatives must not be all-encompassing, they should be specific and targeted. Jack Immelt had a different leadership style compared to Jack Welch. He focused on long-term growth and sustainability while Jack Welch was more aggressive and competitive.  
Overall, succession planning involves not only identifying high-potential individuals but also providing them with the necessary training, development opportunities, and sufficient mentorship to prepare them for future leadership roles. This requires adequate support from the executive level, and their complete investment in training and development and building a pipeline of skilled and capable leaders. 
Where could GE have done right?
While there are several reasons why GE's succession plan went wrong, if its HR department had been more actively involved and played a critical role, the outcome would have been different. 
The model below not only discusses why GE's succession plan went wrong but also ensures that HR is able to create a comprehensive succession plan and prepare successors adequately. 
Succession Planning Model for HR
As discussed above, succession planning must be an ongoing process that needs to be operational. A succession planning model for HR is a framework that helps organizations identify, develop, and prepare potential successors to take up critical roles in the future. While organizations struggle to take their succession plans beyond a static list of labels allotted for a few top spots, this model takes a holistic approach.
Discover

 

Gauge

 

Forge 

 
Discovering:
HR plays a key role in discovering successors for key positions within an organization. There are a few methods through which HR can identify, such as performance reviews, competency assessments, 360-degree feedback, interviews, and many more. Some other significant aspects this element includes are: 
Identifying critical positions that need to be filled in the unfortunate event the position becomes vacant.

 

Discover the potential successors for these positions through competency-based methods, interviews, feedback methods, succession planning discussions, assessments, internal mobility programs, job rotations, or a combination of these methods.

 
In General Electric's scenario, the company had a rigorous process in place to identify potential successors. It incorporated talent reviews, past performance evaluations, leadership capabilities, etc., to discover high potential employees who could take the helm of GE. While GE did a fairly good job in discovering its potential successors, it may have stumbled from the next stage. 
Gauging:
Gauging refers to the process of assessing or measuring the capabilities of identified potential successors against established criteria to determine the suitability of individuals to assume key roles in the future. When gauging potential successors, HRs must consider multiple factors like: 
Defined "potential" which includes leadership skills, personality, motivation and drive, learning skills, cognitive capabilities, and other manifestable or non-manifestable factors.

 

Separating performance from potential.

 

Strategic thinking exercises, such as analyzing market trends, identifying growth opportunities, capitalizing on new trends, and developing strategies to address challenges.

 

Future-oriented questioning, case studies, alignment with business strategy

 

Organizational contextual factors like diversity, cultural fit, etc.

 

Technical and functional skills, emotional intelligence, the ability to influence and inspire.

 

Developing competency frameworks for critical roles identified in the previous stage.

 
HR can play a major role by working closely with senior executives and business leaders, creating competency frameworks, implementing assessment methods, etc. 
While GE was able to identify potential successors, it was heavily criticized for relying majorly on subjective assessments and lacking clear and consistent standards to evaluate individuals. The company also limited its assessments to develop a leader like its CEO, Jack Welch, and focused too much on short-term performance evaluations. It lacked the emphasis on assessing abilities to develop and execute a long-term strategic vision. 
Forging:
The next stage in the succession planning for HR is "forging." It is the process of proactively grooming, developing, nurturing, and shaping potential successors to step into the key roles left vacant. This stage includes creating opportunities for individual growth, providing guidance and support, investing, and cultivating their skills, competencies, and mindsets. It involves: 
Once individuals are gauged, tying development programs to specific competencies and skill levels of employees.

 

Implementing planned learning and development programs for skill enhancements to make sure successors have the right skills.

 

Effective performance management.

 

Resource planning for individuals with a heavy focus on talent development.

 

Making sure that high performers and high potential individuals are rewarded.

 
HR is majorly responsible for creating personalized development plans, training programs, workshops, mentoring opportunities, encouraging online learning, and offering challenging assignments. 
While it's difficult to assess how successful GE's forging activities were, their development initiatives failed to adequately prepare Jeffrey Immelt for challenges faced as CEO, particularly in the context of market dynamics and financial crisis. It could've led to a better outcome had they developed Immelt's ability to steer the company during turbulent times. 
How to Take the Helm Prepared: The 

Succession Planning Framework
A succession planning framework takes a structured approach to identifying, developing, and managing potential successors. It serves as a roadmap for effectively preparing for and addressing leadership transitions. This approach enables HR to adopt a systematic process for identifying and developing internal talent and building a pipeline of qualified individuals who can step into key roles when the time comes. 
Anne M. Mulcahy, the former CHRO of Xerox, who went on to become its CEO and successfully initiated a turnaround of the company, has something very interesting to say in this regard. (Read more about her story here). 
"One of the things we often miss in succession planning is that it should be gradual and thoughtful, with lots of sharing of information and knowledge and perspective, so that it's almost a non-event when it happens."
This 7-step succession planning framework ensures that qualified individuals can step into key roles seamlessly when the time comes. 
Identify key positions
Identifying key positions is a critical step as it involves determining the roles within an organization that have a significant and financial impact on the business outcomes. Such positions vary depending on the size of the business, the industry, and the strategic objectives of the organization.  
HR professionals must identify the positions most in need of successors. Two important factors are considered when choosing the positions: Criticality and Vulnerability. 
Criticality of a position refers to the impact of a position on the organization's goals and mission. If a position were to become vacant, how much would it impact the business? Depending on the level of impact, the positions can be classified according to the level of risk.  
Some factors to consider when measuring the criticality of a position are: 
Revenue, cost control, customer satisfaction, and innovation

 

Level of dependency on this position for effective workflows

 

Specialized knowledge and skills

 

Impact of this role's decisions on financial outcomes, risk management, strategy, business processes, etc.

 

Resources required to train a new individual for this position

 

Absence of this position and its impact on employes, customers, suppliers, and other stakeholders

 
Next, determine which of these positions have no identifiable successors. This defines the vulnerability of the position.  
Succession Planning Matrix
Once the key positions have been identified, the second step in the succession planning framework is to develop a Succession Planning Matrix (SPM). It is a visual tool used by many HR professionals to map key positions within an organization and identify potential successors for these positions.  
As shown above, this matrix takes a 9-box grid approach to map the key positions. In the matrix, positions that are very critical to business success but have no potential successors identified (vulnerability) pose the highest risk. Once the positions have been identified, determine the competencies needed in this position to achieve success. 
Create a competency framework
A competency framework defines the skills, knowledge, abilities, and behaviors required to perform in a role. It outlines the core competencies required for various positions. Incorporate competency frameworks in a succession planning framework by: 
Using assessments, performance reviews, 360-degree feedback, past performance records, and other evaluation methods to identify the competencies required for the vacant position.

 

Using competency models that are relevant to the industry or role.

 

Including technical skills, behavioral traits, personality, etc., that have contributed to success in the role.

 
Talent pipeline
Once the competency frameworks for each key position have been developed, it provides clear expectations and serves as a standard to evaluate an individual's readiness to be identified as a potential successor. After discovering employees who possess the required competencies, HR can design development plans and build a talent pipeline that ensures a consistent supply of qualified employees who are ready to assume the critical positions. 
Identify challenges and gaps
Before developing personalized plans for potential successors, any gaps between the two roles must be identified. Challenges and gaps can be identified through competency assessments, leadership styles, market dynamics, and industry trends. External environment could also be studied along with the analysis of specific job requirements. 
Customized development plans
A customized development plan must address individual developmental needs, the gaps between current capabilities, and the market dynamics. Some common methods include formal training programs, special projects, external and internal learning, feedback, and encouraging continuous learning. Most of the times, it's preferrable that organizations develop their own development plans as per their needs. 
Measure progress
Progress can be measured via regular talent reviews, feedback, evaluations, and setting metrics. A few metrics are time-to-fill, retention rate, performance ratings, employee growth rate, percentage of positions filled internally, etc. 
When a Prepared Helm Steers the Ship Astray:

Wh

at

i

f

it

's

a Failed Successor

?
Whether it's due to a lack of proper succession planning or unpreparedness of the successor, failed succession planning can lead to catastrophic consequences. It's just as important to prepare for a failed successor as it is to carefully develop a succession plan. Here are a few ways to deal with this: 
Accept that any successor cannot replicate the success of the predecessor.

It's important for organizations to understand that everyone is different, and no one can ever truly replicate another person's success. Focus on what the current successor can do, what their strengths and weaknesses are, and how best they can contribute. The previous leader may have been a unique individual with a specialized set of skills and experiences. Hence, it is unrealistic to expect anyone to replicate their success in the exact same areas. The goal is to shore up strengths, ensure business continuity and take care of potential risks.

 

Give time for learning and growing.

Depending on the strengths, interests, and weaknesses of the successor, it takes time to learn and grow. Be patient with them and support them. Organizations may have to revisit their learning and development programs and tweak them to suit changing needs.

 

Understand the market dynamics.

While a company may have prepared an individual adequately, the market and the external environment may have changed since the predecessor has stepped down. A good succession plan ensures preparation for changing market dynamics.

 

Right person, wrong timing.

As in the case of GE, a failed successor doesn't always mean they are not fit to perform a key role or lead a company. The failed successor may have a unique set of skills and ideas that are different from what are needed at that time. Such successors may not be able to lead a company in the same direction as the predecessor did. However, it doesn't mean their capabilities could not be put to good use in other areas.

 

Reevaluate the succession plan.

Finally, initiate a continuous process of identifying any gaps in the process and addressing them. Reassess the development plans, assessment methods, evaluation, etc., and understand why the plan has failed.
How to

U

se the

9-box

G

rid

to

I

mprove

S

uccession

P

lanning?
A 9-box grid matrix is one of the popular tools used in succession planning to assess potential successors and develop customized development plans to improve their capabilities. When compared with the succession planning model, this tool falls more on the "Gauge" side. 
A 9-box grid improves succession planning by: 
Assessing the potential of employees according to their ability to learn, grow, take on challenges, and deal with both external and internal environments.

 

Using performance reviews, feedback, and past performance data to evaluate the performance.

 

Plot each employee's name in the box in accordance with their level of performance and potential.

 

Understand the readiness of employees and determine the timing of potential transitions.

 

Determine where investment needs to be made to develop individuals into future leaders or improve potential/performance. This enables HR to create an action plan for each member.

 

Implement targeted development opportunities, including special projects, strategic exercises, job rotations, etc.

 
The 9-box grid matrix has many more applications than what most organizations use it for. Read our insights about the 9-box grid matrix here.   
However, defining and measuring high potential has been one of the most enduring topics. Most organizations determine high potential based on past performance ratings, but research shows that past performance is not a great indicator of high potential in the future.
When Pepsi, a billion-dollar company, faced this dilemma, it decided to move beyond using performance to measure and identify potential. It adopted the framework discussed below and redefined the way it measured potential. 
Start Building for the Future:

The Leadership Potential

Blue

p

rint

(Church and Silzer)
The Leadership Potential BluePrint is a model developed by Rob Silzer and Allan Church that is grounded in 50 years of research, theory, and practice. Church and Silzer have pointed out that this blueprint is particularly intended for identifying high-potential and developing leaders. This model significantly helps senior leaders, managers, and HR professionals.  
This blueprint has been adopted by several major companies like Citibank and PepsiCo. It has been praised by many businesses for its comprehensiveness and conceptual framework. Fortunately, this blueprint can be tailored to the needs, competencies, and leadership roles of an organization. By providing a set of expectations for leadership positions, it helps develop and evaluate competencies, skills, knowledge, and other characteristics that contribute to success as a leader. This information is then used alongside assessments to better evaluate leadership potential. 
PepsiCo has been able to tailor this model to its needs successfully by focusing on what will be needed in the future rather than on what made other leaders successful today. This is referred to as LEF (Leadership Effectiveness Framework) that explains the competencies required for the long-term success of the business. By combining PepsiCo's LEF with this BluePrint, organizations can take a holistic approach when identifying and developing leaders at all levels.  
Let's explore how this Blueprint works and how PepsiCo adopted it. 
The Leadership Potential blueprint has three dimensions: 
These are the basic parts of potential. They include personality and cognitive abilities.  
Personality includes interpersonal skills, collaboration, creativity, assertiveness, and confidence.

 

Cognitive abilities cover systems' thinking and the ability to deal with complex and ambiguous situations.

 
In the context of PepsiCo, it introduced 4 checkpoints. Its first checkpoint, focusing heavily on the foundational dimensions, identified employees who were willing to develop themselves and identified those who met the basic requirements of performance over time. The company used a category rating called LIFT score where 2 strengths and 2 areas for development were identified for each individual. Its assessment methods included cognitive, personality, situational awareness, decision-making, etc., to identify a person's advancement potential. Employees received feedback and coaching from managers as a part of this checkpoint. 
Growth dimensions cover the characteristics of employees that enhance their ability to be successful in new situations and environments. These include learning capability and motivation. Unlike foundational dimensions, these can be changed over time through coaching, training, and advice from senior management.  
In the second checkpoint, PepsiCo used tools such as 360-degree feedback, cognitive reasoning assessments, personality tests, and custom business simulation where employees were asked to act as sales leaders or regional presidents. Feedback was provided from both internal and external staff and development plans were prepared and integrated into their career plans and L&D.  
Refers to the leadership competencies and domain expertise of an individual. These help the organizations understand if a person will be successful in any organizational environment. Leadership competencies, such as being inspirational, visionary, and strategic along with specific behaviors and capabilities that drive business growth for present as well as future must be taken into consideration. These dimensions are the easiest to develop and can be measured via competency frameworks and feedback. 
For the third checkpoint, Pepsi incorporated in-person role-plays and exercises along with foundational dimensions and feedback. The main aim of this checkpoint was to provide an employee with customized career development roadmaps which are personalized for his/her future role. This majorly helps with the succession planning process by ensuring continuity. 
Finally, the fourth checkpoint heavily focused on enhancing leadership capabilities that are essential for each role and organizational context. It included a combination of situational interviews, feedback, personality tools, and custom business simulation for 8 hours, where individuals act as CEO in an MNC. These data-based insights are used for coaching, learning, and development 
Overall, employees from PepsiCo strongly agreed that the organization made efforts to invest in employee growth and development. Other companies that have adopted this have noticed better results when compared to using the formal rating process. This HR program requires support from the senior leadership as it requires internal commitment, resources, and time to implement it. In PepsiCo, over 5000 participants were moved to the development stage. It's also making use of this blueprint by incorporating it into professional hiring assessments. Ultimately, this model helps in succession planning and talent decisions. 
The

Future of Your Organization Starts Today

.
In conclusion, succession planning is a critical part of any talent management strategy. By following the frameworks outlined above, you can start planning for succession and create a pool of qualified talent that is ready to step into critical roles when needed. One way to start would be to assess the performance of employees to identify potential successors. Using a tool like Keka's Performance Management System helps identify employees who have the right skills and competencies to be a successor. Additionally, it also helps with communication, alignment of performance management with succession planning, and being prepared for the future. Give it a look!