On 10th March 9:45 am we got a distress call from one of our clients. Due to the Coronavirus outbreak, they were customizing Work From Home(WFH) and Remote working processes for all their employees. But they were struggling with setting up a sustainable mechanism so that the employees are indoor and safe and the business continues to run smoothly.
We studied them and WFH challenges for different job roles and finally helped them up setup Keka's WFH and Remote & Web-clock-in functionalities, which gave them flexibility not only to capture their employee's attendance but also trace down the location where the employee logged-in. This helped them to fix the attendance problem for the employees.
According to their policy, we also added location constraints and continuous tracking to promote proper visibility. It's been almost a month and the system we helped them set up is operational. It was great to hear their feedback while they thanked Keka in helping them out in their hour of need.
The World Health Organization has declared COVID-19 a pandemic. The exponential spread of the virus throughout the world with no proper way to contain and no vaccine available has led to complete chaos.
In the time when Public Health Organizations is promoting Social Distancing to slow down the spread of this highly contagious disease, business organizations all over the world have also taken up the responsibility to help in doing the same.
Being an HR Tech firm who promotes employee experience, we believe it is our duty to come forward when the employee's well-being is at stake. With the organizations associated with us, we are helping them out to set up a proper and transparent Work From Home Ecosystem.
In our inclusive Attendance Web app and Mobile application, Keka's these 4 features are helping hundreds of organization to manage their remote employees and maintain their productivity:
Work From Home And Web & Remote Clock-In
Work From Home and Web & Remote Clock-In feature help the organization to track the employee's attendance when they are working from home/remotely.

Remote Employee Productivity Tracker(REPT) 
It tracks your employee's productive hours by continuously taking screenshots of employee's screens in a recurring period. All the real-time data gets auto-synced into the portal further which helps you understand employee's behavior.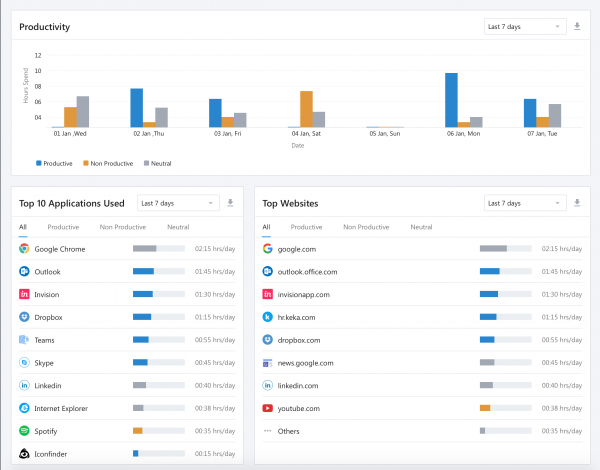 Continuous Punch-In
When the remote employee punches-in at the start of the day, this option makes a copy of the employee's digital footprint every few minutes and feeds it into the system. This will let the manager know his/her movement throughout the day and he can make sure if the allocated work has been given proper attention.
Selfie Attendance
With this attendance tracking feature, the employee needs to click in a selfie from his mobile phone(through Keka's app) as a punch-in for the day. His/her photograph along with date n time and the location from where he/she punched in, is captured. This helps the manager to have better visibility over the remote employees.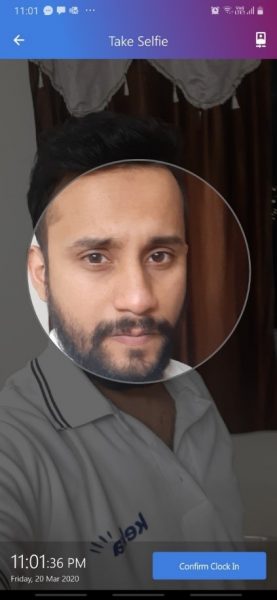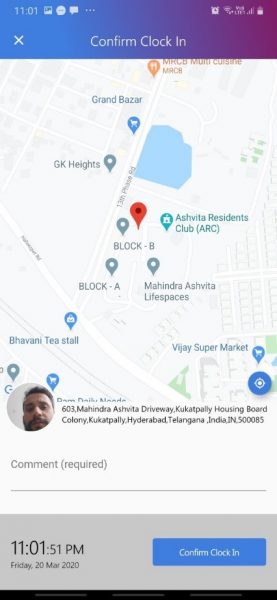 During these tough circumstances in our city Hyderabad, Keka has completely gone remote and yet is fully functioning. We wish the same for you too.
Stay Indoor and stay safe.