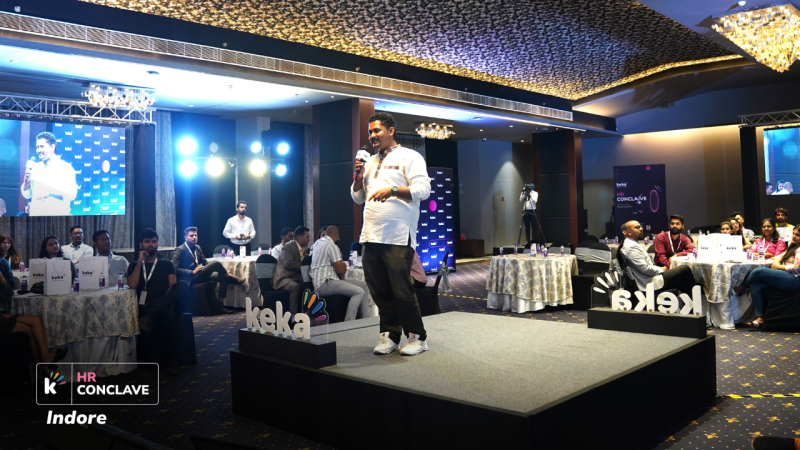 Timely feedback was the key to boosting candidate experience during hirings, said a speaker at the Keka HR Conclave in Indore.    
Feedback should be taken and given at two levels, suggested Suyesh Sabnani, Founder & CEO of Insta IT Technologies. First, feedback must be taken to gauge a candidate's experience.  
Next, firms must offer feedback to the rejected candidates. "Organizations must provide this within 24 hours of their rejection," he said.  
Keka HR, an HR technology leader, organized the conclave in Indore. The day-long event, which is traveling to 13 Indian cities, brings together the best minds in the sector.  This was the 11th chapter of the conclave.    
The gathering also featured a knowledge hub where attendees accessed practical HR use cases, case studies and books on HR management.   
At the conclave, attendees took part in round-table discussions. They were divided into teams, allotted a topic each to discuss challenges and solutions thereof. Later, one representative from each table shared insights with the audience. 
A branding call
Explaining further on creating a positive candidate experience, Mr. Sabnani advised recruiters to follow a strict time schedule. "Hold in-office interviews only once," he said.  
In addition, he said offering company goodies to candidates could bolster experience. "This is not just about the hiring costs. It's also a branding call and boosting engagement." Also, he vouched for a paperless hiring approach to expedite the process. 
As for effective onboarding, Sakshi Bhadoriya, People Operations Partner at TaskHuman, stressed clarity. "New employees should be clear about the company vision, mission and policies." 
Further, they could be paired with a buddy employee to introduce them to procedures and the company culture, she suggested.  
"The communication gap among managers, new employees and other departments must be bridged," she said. In the first 90 days, employees should be set on a clear career path. "This is essential for both the employees and the company," she claimed, adding that new employees should be clear about their responsibilities.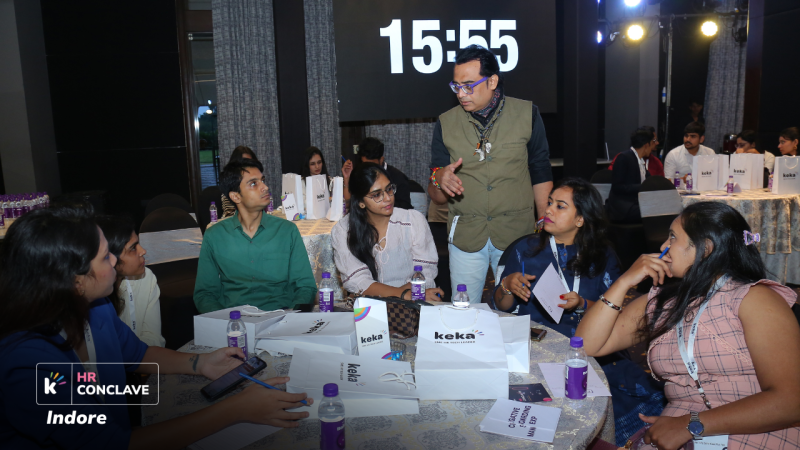 Keka, which offers end-to-end hiring solutions helps in improving the experience of all the hiring stakeholders – managers, recruiters and candidates, suggests Kshitiz Sachan, performance coach at Keka. 
Emphasizing the importance of effective onboarding, Mr. Sachan cited a Gartner survey which found that 80% of the respondents felt communication of their responsibilities clearly in the beginning improved their experience.  
Be open to feedback
In a bid to measure employee satisfaction, Ram Keswani, director of operations at Vertisystem, said feedback mechanisms must be in place. "Employees must be able to provide feedback fearlessly. Organizations should be more open to feedback." 
In addition, conducting surveys to gauge satisfaction levels and reviewing ratings by employees online were essential, added Mr. Keswani.  
Mood-o-meters and personalized chatbots could also come handy for measuring satisfaction levels, pointed out Ashish Gakrey, founder of HR Shapers, among the discussion moderators.  
As regards Keka's offerings, Mr. Sachan said on the platform, organizations could run surveys in a cyclical fashion by creating calendars that prompted them. The results could be viewed in the analytics dashboard.  
Also, the grievance redressal module in Keka offers a space for resolving appraisal dissatisfaction, he suggests. "This could be a game changer as lack of growth opportunities for employees or promising appraisals may lead to attrition," he added.  
Striking an aspirational note, Keka head of marketing Barun Mallick pointed to the current practice of CEOs hiring HRs. "But there will come a time when HRs may interview CEO candidates. We should move towards that," he said.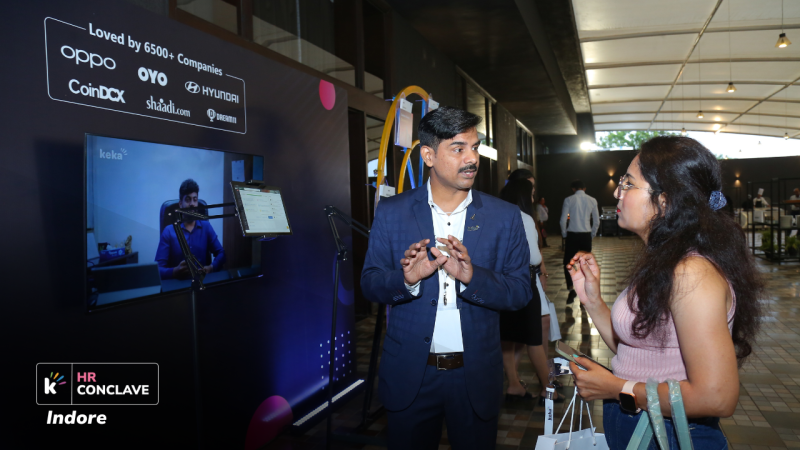 There is also the challenge of performance management. Performance has three aspects: First, objectives and key results, key performance indicators and key results area. Next, competencies and skills. And third, values, discipline, focus and integrity, explains Mr. Sachan.  
In a bid to boost performance, goal-setting is the first step, he says. "You must identify what matters for an organization. And then define tasks required to achieve organizational objectives and the vision." Individual goals may become irrelevant in the course. "Redefine them or introduce new ones," he suggested.  
Which factors can improve HR management? Mr. Sachan points to revenue per employee and a robust talent pipeline. "There should be availability of interim leadership within an organization," he said. Tracking employee satisfaction, attrition rate and the tooth-to-tail ratio were also essential, he claimed.  
Get first book free!  
In a bid to encourage reading, a mobile library at the conclave offers the first book free to attendees. Upon sharing a summary of the book on a QR code, the readers are eligible for a 50% discount on the retail price of the next book, deliverable at their doorstep.