HR leaders gather to voice their thoughts on 'Humanizing Digitalization' at an exclusive conference organized by Keka in Hyderabad 
Keka HR, a leader in the HR tech space organized a conference to address the need for humanizing technology. The conclave was attended by more than a hundred HR leaders on the 18th of November, 2022 at Hyderabad's iconic Trident Hotel.  
The acceleration of technology adoption has transformed the HR space at a rapid pace, making the use of advanced tech a 'must-have' rather than a 'nice to have'. Working from home has robbed employees off the human touch and interpersonal connections that were a part of office life. "The nature of digital processes and automation-driven work platforms further mechanized a life that had already become devoid of social connections and relationships. Life has become so monotonous that even water cooler conversations became a thing of the past as they could not be replicated online," said a representative of Keka, explaining how the conference was ideated. 
42% of global employees have experienced a decline in mental health since the onset of the outbreak. On the one hand, businesses are keen on adopting technology to automate workflows, while on the other hand, such systems are yet to be optimized to address the lack of human connection.  
Keka's 'HR Conclave' was the centre of a lively panel discussion where HR leaders shared their insights and observations concerning the necessity to humanize technology.
Does Digitalization need Humanizing?  
Vijay Yalamanchili, CEO of Keka, addressed the audience and spoke on how the role of HR professionals has become more strategic and critical to organizational growth. He also talked about the importance of empowering the HR fraternity to identify and overcome new-age challenges.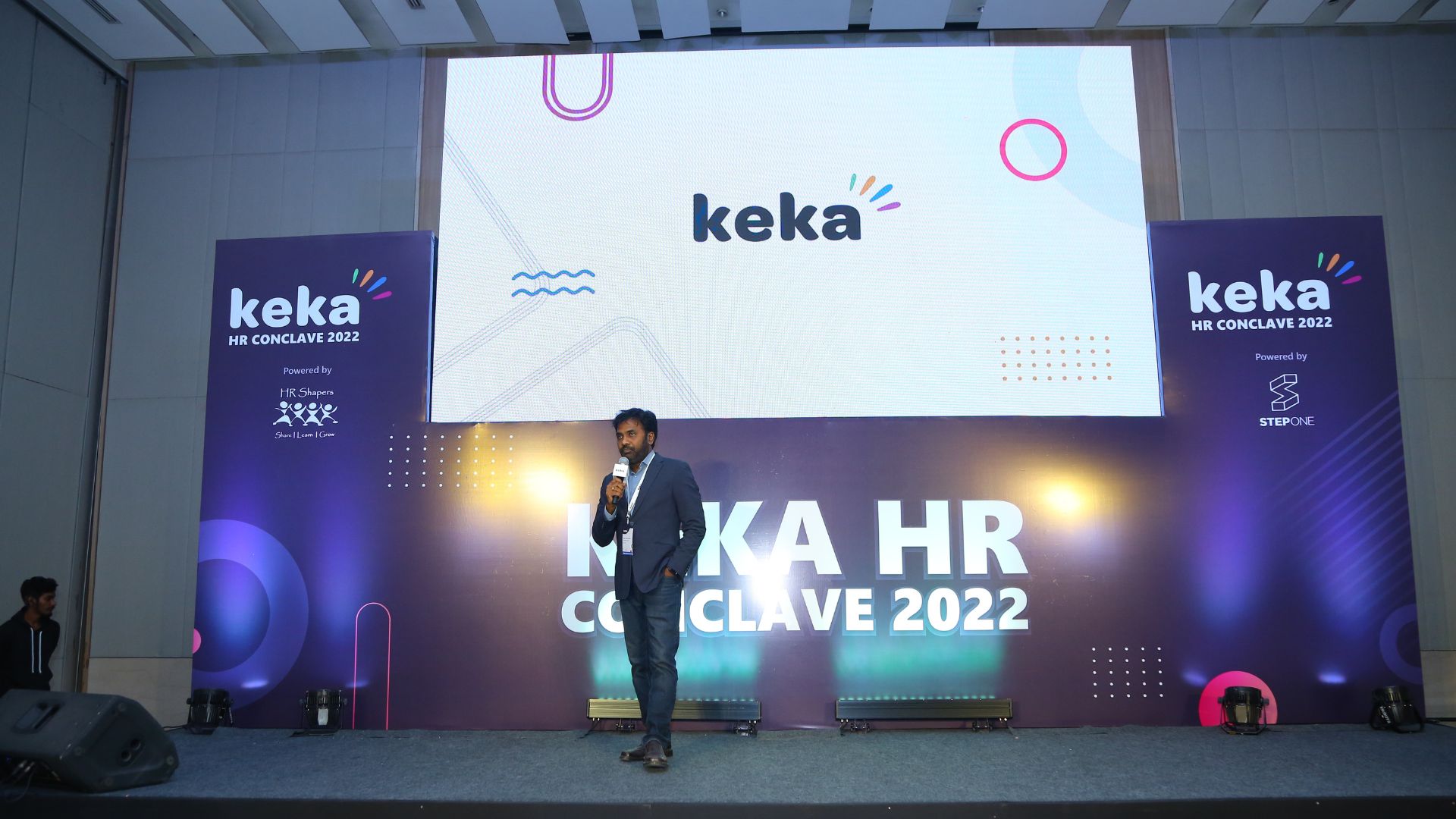 Following this, Ashish Ghakrey, founder of HR Shapers, started the panel discussion and asked, "As HR space is shifting towards digital platforms, are the employees ready to embrace this change? What if the employees ask a sensitive question, will a programmed answer be appropriate?" 
As the panel dived deeper into this question, Cireesha Mailavapuru, the HR head of Sodexo for Andhra and Telangana regions, pointed out that automated systems could be optimized to include a few touchpoints that require a human touch. "This would make the systems more efficient and add a layer of human oversight and control," she said.  
"Every organization has personnel from across the age spectrum. While some employees find it easier to accept the advancements, others could find it difficult to navigate. Thus, there should be a mechanism to communicate the workings of all tech-driven systems so that there is no gap in understanding and no age group feels challenged while using these platforms. This can be done by making the user interface simpler by including short-duration videos for each module and function present in the HRMS," she further added.  
Manish Bharadwaj, HR head at Imagine Endpoints, shared his thoughts and said, "Digitalization is constantly keeping us on our toes. It is continually evolving with changing needs. Successful digital transformation requires unlearning of traditional processes and embracing novel ideas." 
It is more about the mental make-up of members and the work culture that plays an important role, stated Padmanabhan S, Head HR at MSN Laboratories. "A constant face-to-face catch-up might not be needed if they are happy interacting on the screens. Before making any drastic changes, organizations should take into account what their employees prefer and carry out the changes accordingly," he expressed while asking if it was needed to add personal touch across every platform. 
Will Digitalization replace the HRM Function?
Many HR practitioners have been asking this question for quite a long time. HRMS as an assisting technology is yet to be embraced by HR professionals across all industries.  
India's industrial sector employs only around 20% of skilled workers. The rest consist of semi-skilled and unskilled workers. This situation makes the drift toward digital transformation of the workplace quite challenging. Blue collared employees find it difficult to adapt to tech-based platforms due to multiple reasons, such as complicated user interface and non-availability of the platform in regional languages.  
Uma Rao, the CHRO of Granules India Ltd, cited the example of the Pharma industry which mainly includes blue collared workers. "As an industry, it cannot compromise on efficiency and accuracy, both of which are must for smooth sailing and business continuity. The only way this could be achieved is through digitalization," she said.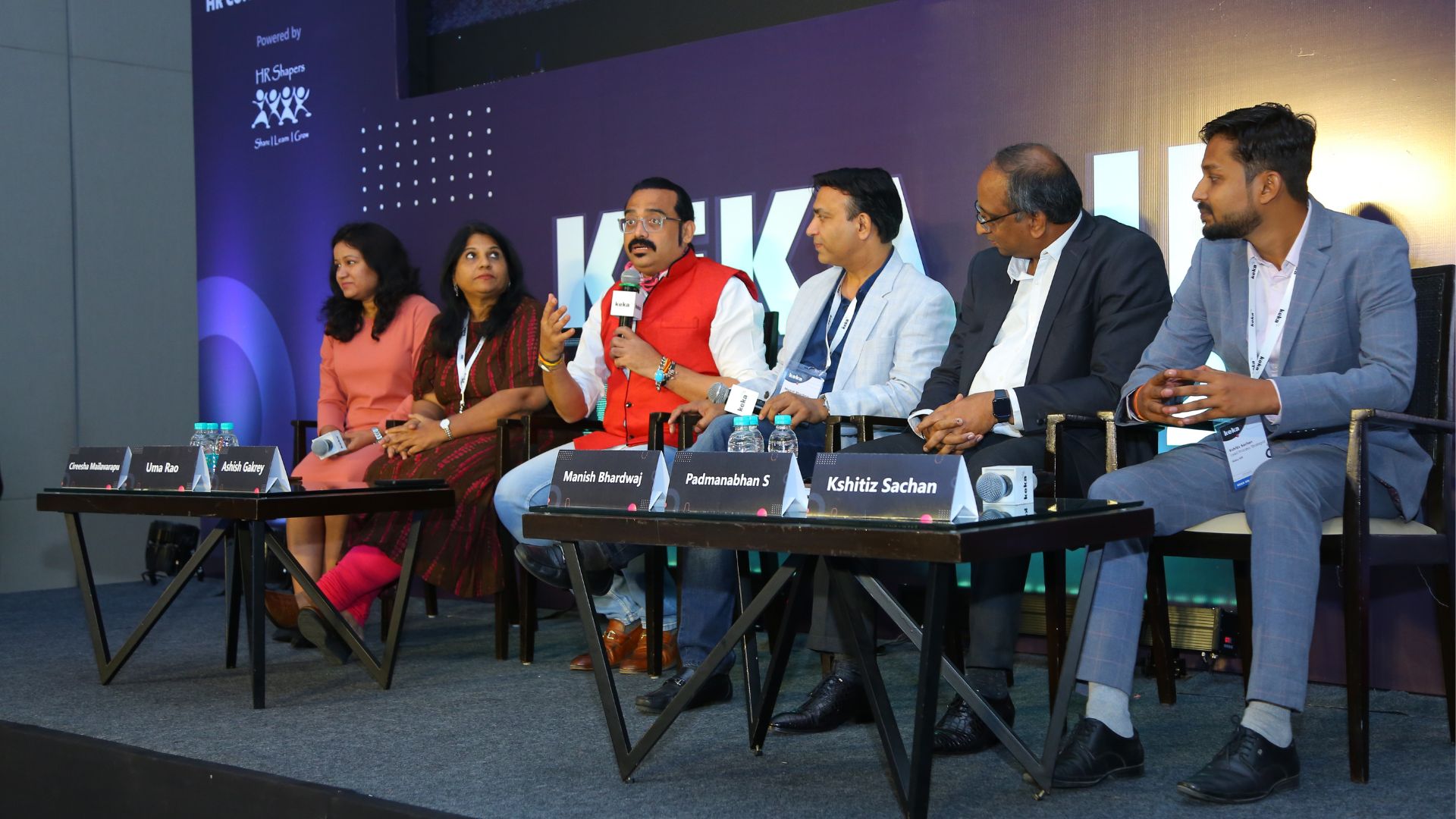 The panel concluded that everything has to be done at a rapid pace and accurately in today's world. In other words, digitalization is the main route to achieving a sustainable pace in business. What acts as an additional cost today is a highly profitable investment for the future. HRMS acts as the main pillar on which the entire transformation of the HR space is positioned. It is not here to replace humans, but it's here to make them better workers. HRMS tools empower HR practitioners with the right data so they can take timely decisions and take their deserved place at the high table of business leadership.  
"The general uneasiness surrounding digitalization was due to the lack of understanding of its true potential. As we explore new opportunities and possibilities of digitalization in the HR space, this unease will vanish completely," a panelist expressed.  
Fears to Conquer
Kshitiz Sachan, Lead Process Strategist at Keka, shared his insight that many startups are moving towards adopting digitalization in the initial stages. "Automation in the later stages becomes cumbersome as most of the staff members and the HR practitioners find it quite challenging to move away from the traditional work style," he specified.  
Explaining further, he said that the biggest hurdle to humanizing technology is the inherent fear of people that while the technology makes them better workers, a too-smart system might replace them in their workplace. This has led to resistance to accepting advancements in the system.  
He also went on to express his thoughts on privacy concerns and said that the first-paced digitalization has raised serious questions in that regard. When data is collected en-masse, it becomes difficult to control its access. While many advanced features exist to control and maintain data privacy, it remains a matter of concern. "The US Consumers Affairs reports that cyber-attacks have doubled since Covid. End-users are thus the most common target for cybercriminals. Therefore, the onus is on the providers of digital systems to an effective cybersecurity framework that is followed and adopted effectively," he expressed.  
Do HR Practitioners have a Wishlist?
Taking the conversation to an interesting angle, Ashish asked all the HR practitioners about their ideal HRMS partner. Uma and Manish had a few entertaining answers as they wished for a robot that acquaints them with their boss's needs.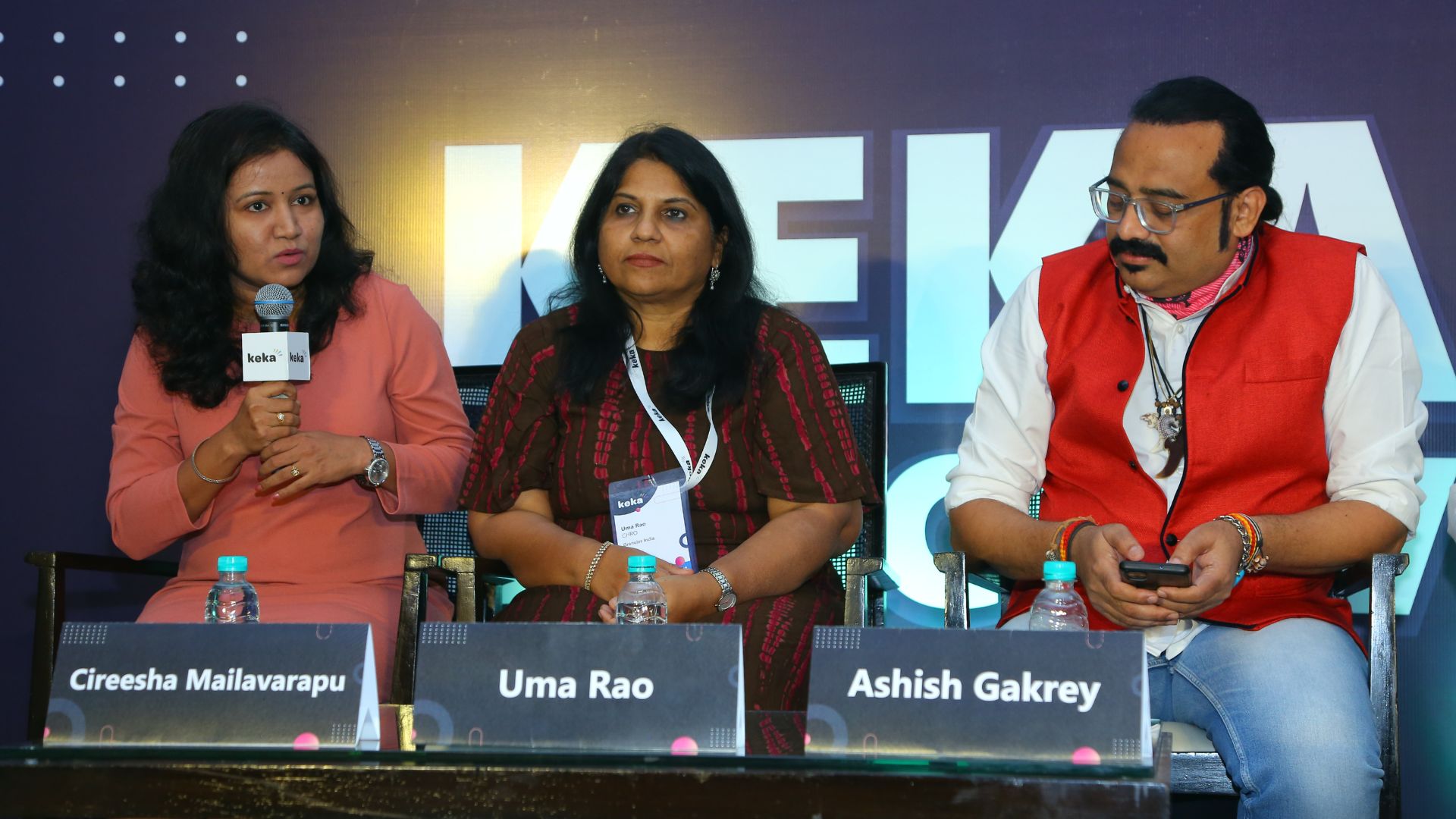 Cireesha wished for an automated hiring platform. A system with an inbuilt attribute to generate the desirable report from analyzed resumes.  
Some expressed their wish for an HRMS with an innate voice assistant to smoothen the user's interaction and add proficiency to the process.  
Few of the HRs wished for a system that would make it easier to understand the mood of their employees. Supporting this statement, Kshitiz pointed out that Keka HR's tool has an amazing add-on to assess it. 
The world of HRMS looks quite promising in the future. Transitioning from outdated systems is the only way to build an accurate, fast, and efficient organization. 
Towards a Better Future
Technology is here to make our work lives more straightforward, and constant changes are unnecessary.  So, it is important to observe all the ongoing developments and include them only when necessary. Finding a balance between the human elements and the digital element in the workplace is the key, concluded the panelists. 
The conclave also included an interactive session which was followed by a vote of thanks by Dr. Nishat Afzal, Communication Manager at Keka. 
Keka recently created a nationwide buzz when it secured a record-breaking Series A funding of $57 million from WestBridge Capital, making it the highest Series A funding for any SaaS company in India. With a strong focus on R&D, it aims to create a world-class product within India, one that will cater to international markets.