During these times, we cannot help but advocate social distancing and following the government lockdowns. However, we need to keep the ball moving and should not get our operations to a complete halt.
Operations need people and these people sometimes need to be hired, fired, or replaced. It is integral that regular HR activities like replacing and hiring are not affected. This will ensure that things are normal faster once the pandemic ends.
While hiring online seems unconventional to many companies and hiring experts, if done the right way, it sure can deliver results at par and maybe even better than the traditional methods.
Remote Hiring Tips During COVID-19
Whether hiring face to face or remotely, employee experience during and after getting hired is an essential factor to consider as per Gartner. Here are some ways that you can employ while hiring during this lockdown period:
Email And Telephonic Communication
With everything under a lockdown, this seems to be the most accessible way out. Switch any physical communications such as walk-in interviews or aptitude tests to email or telephone. This can easily be utilized by even bootstrapped organizations by using their existing resources.
Video Conferencing
The most appropriate replacement for physical interviews? Video Conferencing. This doesn't limit your conversation to just voice but also helps you conduct group discussions while understanding the candidate better by judging his body language.
When it comes to video conferencing, you can use multiple tools from basic WhatsApp calling or move to Hangouts or Zoom where you can further utilize the screen share option to test various practical skills.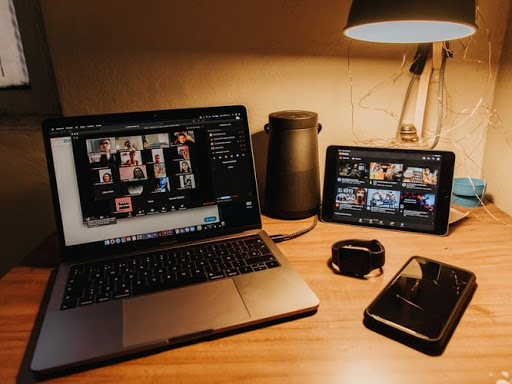 Online Assessment Software
Most companies might already have a careers section on their websites with which the prospective candidates can apply or simply call for resumes on your email id.  You might scan through the resumes and shortlist candidates but what next? Some of us are so used to the OMR based aptitude tests!
The solution would be to move to an online assessment software. VirtualX and Moodle are great open-source platforms. Besides, there is a high chance that most of us are familiar with these from our college days.
Using a screen monitor and a voice-enabled video camera during the tests can eliminate the possibility of cheating. A screen monitor will mitigate any risk of the candidate searching for the solutions online while a camera eliminates the chances of another person prompting the candidate.
Short Trial Or Probation Period
While most probation periods last for around 3 to 6 months long, this might not be the best way to move forward during this period of social distancing and lockdowns.  What we suggest during these times, is that you test the employee for his or her practical skills before onboarding by going on a short paid trial period or project-based payment model initially.
A few quick sessions to train them on the necessary processes should be good to get them started. This trial period will help you assess the practical skills of a candidate and ensure that your hire is the finest you could get.
A Dedicated Hiring Dashboard
If you are a human resources hiring firm or an organization that is looking forward to hiring a large number of employees, this could be your best bet at making the process more transparent and less tedious. Incorporate a dashboard in your careers sections where potential employees can log in and update their resumes and data in such a manner that they can further be matched to jobs that fit their profile.
This dashboard can further include testing tools that help you conduct instantaneous objective as well as subjective aptitude tests using a pre-added question bank thus, replacing the traditional ways of OMR testing.
Take this another step ahead by adding video conferencing features that help you conduct group discussions and interviews on the same platform. But, it doesn't end here, there's still a need to establish the commitment and responsibilities of both, the company as well as that of the newly hired.
This can be established by digitally agreeing to the employment contract in a fashion similar to agreeing to terms and conditions on an e-commerce website. There is so much to this particular model, that you will find something that can be easily skipped or added to suit your business.
After the current crisis with the COVID-19 pandemic passes, it is important that we come back stronger and make up for all the losses we've borne during these days. Thus, whatever changes are implemented, it is important that their productivity in the long term is analyzed and chosen wisely. Can you come up with more innovative and cheaper ways of hiring during these times? Do let us know in the comments.